Meet the Leadership Series: Tom Terry (Chief Lending Officer)
Q&A with Tom Terry
Get to know UMB Bank's leadership a little better. Tom Terry is a long-time UMB associate who joined UMB in 1985.
What about your past shaped who you are today?
My father was a big influence for me. He had cancer back in 1966 when I was 3 years old and the procedures left him unable to walk unassisted since that time. He never complained and always saw the bright side of every situation.  He taught me that with a positive attitude and hard work, you can accomplish anything.
Tell us about yourself and your family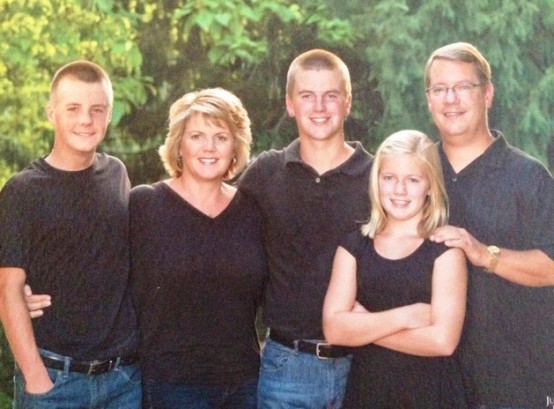 Continue Reading
I was born and raised in Kansas City as the youngest of four boys. I received my undergraduate degree from the University of Kansas and my MBA going to night school at Rockhurst University while working at UMB. I've been married for almost 22 years to Keely, who I met at UMB, and she and I have three children. Matt is a sophomore at KU, Drew is a senior in high school and likely headed to KU and my daughter Lauren is in eighth grade. My kids have always been active in sports, and I've spent many weekends traveling to soccer tournaments around the Midwest.
Why did you choose UMB?
My father worked at UMB for 33 years. Crosby Kemper, Sr. hired him to work in the trust department which he ultimately ran for the last 15 years of his career. I was able to work at UMB during summers when I was at KU. I worked in the bookkeeping department and wire transfer area. After graduation, Doug Page hired me for the management training program in 1986 and I reported to Doug for the next 25 years. This is the only real job I've ever had.
What makes a Chief Lending Officer great?
The credit culture at UMB is very collaborative and centralized. Most banks our size approve loans based on "signature" authority whereby only two or three people are required to approve a loan. At UMB, we still meet as a committee made up of the senior commercial people. Mariner Kemper runs the loan committee as did his father‡ and grandfather before him. We have always had very experienced, smart and talented loan officers. It's our process and our experienced talent that makes the Chief Lending Officer appear great. My job is to provide direction and help the lenders be successful.

What are your favorite ways to give back in the community?
I currently serve on the board of directors for the Heart of America Boy Scouts‡ and the Kansas City Chapter of the American Red Cross‡. I was also past president of the Downtown Rotary Club 13‡.
Where is your favorite place to travel?  
Most recently I was in San Francisco. It's a great city, and I really like going up to the wine country as well.
What are your favorite ways to spend a weekend?
For the last several years, it was attending sporting events for my kids. As that is slowing down we spend more time getting together with friends and finding new restaurants. I also enjoy reading mystery novels, watching old movies and sports, specifically the Chiefs, Royals and Jayhawks.


Tom spotted on the front page of the Kansas City Star cheering on the Royals after they clinched the American League Pennant in October 2014.

Tell us about your UMB commercial loan team?
UMB is very fortunate and unique to the industry as it relates to the experience and tenure of our commercial loan officers. There are several loan officers that have more than 30 years of experience and many more that have 20 years or more. That stability provides consistency in how we approve and manage our commercial loans. It also provides a consistent calling effort as it relates to prospects.
What does your credit team do differently? What sets you apart?
UMB is truly a relationship bank. We make it a priority to know our customers and stay close to them. Ours is a relatively flat organization which makes it easier for us to make quick decisions and better serve the customer. Our senior management from Mariner Kemper on down are always willing to go out on calls with our loan officers. We try and provide the unparalleled customer experience at every opportunity.
One measure of credit quality is net charge-offs. For 2014 our net charge-offs were 0.21% of total loans which is significantly lower than our peers. Another measure is non-performing loans to total loans which is 0.37% for UMB and 1.6% for our peers.
What is the greatest challenge facing the lending industry right now?
The greatest challenge we have right now is the ever-changing regulatory environment. The second biggest challenge is the competitive landscape.  The competition is fierce and we have to be careful to keep our credit standards high.
When you click links marked with the "‡" symbol, you will leave UMB's website and go to websites that are not controlled by or affiliated with UMB. We have provided these links for your convenience. However, we do not endorse or guarantee any products or services you may view on other sites. Other websites may not follow the same privacy policies and security procedures that UMB does, so please review their policies and procedures carefully.
---
Mr. Terry is the Chief Lending Officer for UMB Bank. He is responsible for commercial lending and credit quality. He joined UMB in 1986 and has nearly 30 years of experience in the financial services industry.