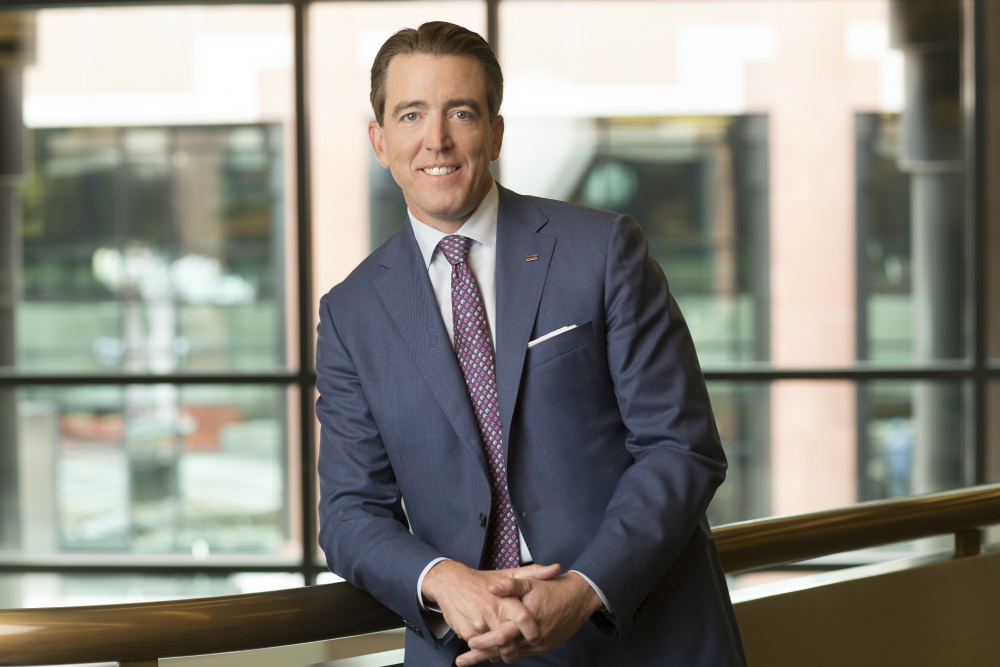 CEO corner: UMBF earnings summary
Yesterday we shared our earnings report for the second quarter of 2017. I'm pleased to share some high-level results and notable milestones achieved during the second quarter.
Loan growth
Increasing loan balances are a driver of revenue growth for our company, and we again delivered solid results with average balances for the second quarter increasing 9.4 percent year-over-year, led by C&I loans.
Key Metrics
Our ongoing efforts to drive positive operating leverage are paying off. For the first half of 2017, revenue growth outpaced operating expense growth, resulting in increased operating leverage of 3.7 percent. On a year-over-year quarterly basis, operating leverage was 4.7 percent, as revenue increased 10.6 percent while expenses increased 5.9 percent. We remain focused on generating and improving the positive operating leverage as we continue to invest in our business to drive revenue growth.
Over the past 13 years, our net charge-off (NCO) ratio has averaged 0.29 percent, while our loan book has more than tripled. More recently, NCOs have averaged just 0.23 percent quarterly over the past five years.
That said, credit trends can be inconsistent from one quarter to another, and, as such, NCOs for the second quarter came in at $10 million, or 0.37 percent of loans. The increase in commercial charge-offs was driven primarily by one credit to a manufacturing and distribution company, which accounted for more than half the charge-offs in the quarter. We periodically have anomalies in our charge-offs – however, given what we know today and the characteristics of our portfolio, we expect our NCOs to return to a level more in-line with historical rates.
Milestones
Several of our businesses hit remarkable milestones during the second quarter.
Healthcare Services saw their number of health savings accounts (HSAs) pass the 1 million mark and posted a 30 percent increase in deposits compared to one year ago. Healthcare Services now holds $1.8 billion in deposits and represents 11.5 percent of our total deposits. In general, HSAs continue to show impressive growth, and as the fifth largest HSA provider (by accounts) in the U.S., we are in an extremely strong position to capitalize on this industry trend.
Fund Services had a great quarter as well, as assets under administration topped the $200 billion mark. The team brought in new servicing and custody business during the quarter, which helped drive a $1 million improvement in revenue compared to first quarter.
Finally, we saw tremendous growth in our Agribusiness division. According to the American Bankers Association's Top Farm Lenders list, UMB ranked as the No. 20 Ag lender in the nation, which is a remarkable jump from 2012, when we ranked No. 49.
I would like to thank our dedicated associates for their commitment to customer service. And, of course, none of this would be possible without the trust and support of our clients.

Mariner Kemper
Mariner is the chairman and chief executive officer of UMB Financial Corporation and UMB Bank, n.a. He joined UMB in 1997. Mr. Kemper is active in both civic and philanthropic endeavors. One of the causes he is most passionate about is the arts. He currently serves as a trustee and executive committee member for the Denver Art Museum and is a past board member for The Arts Council of Metropolitan Kansas City.