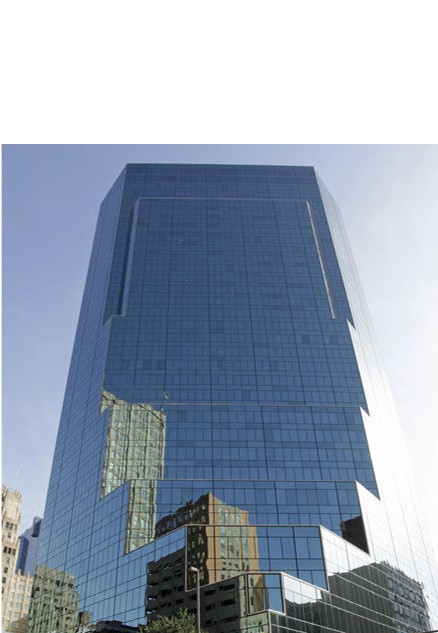 Fort Worth team will make iconic move in 2018
Our Fort Worth office has signed a 10-year lease for nearly 20,000 square feet in office and lobby space previously held by Frost Bank.
The space is located in downtown Fort Worth, with our team planning to move in 2018. We will have 12,000-square-feet of office space on the fifth floor, a newly remodeled 7,000-square feet space in the lobby and exterior signage on the building.
"Since entering the Texas market four years ago, and with our recent acquisition of Meridian Bank, UMB Bank's growth in this region has been off the charts," said Cliff Keiser, president of UMB Bank's Fort Worth operations and commercial banking team. "As we continue to build relationships in the corporate sector and expand our services, it seems only fitting that we showcase our commitment to Fort worth with a long-term lease at one of the city's most iconic buildings."
Check out articles in the Dallas Business Journal‡ and Fort Worth Business Press‡ for more details on this exciting expansion.
Visit umb.com to learn how we can help your business.
UMB Financial Corporation
UMB Financial Corporation (Nasdaq: UMBF) is a financial services company headquartered in Kansas City, Mo., offering complete banking services, payment solutions and asset servicing. UMB operates banking and wealth management centers throughout Missouri, Illinois, Colorado, Kansas, Oklahoma, Nebraska, Arizona and Texas, as well as two national specialty-lending businesses. A subsidiary of the holding company, UMB Fund Services, Inc., offers services to mutual funds and alternative-investment entities and registered investment advisors.