Meet the Veterans: Ryan Gardner
UMB is fortunate to have several veterans on our team, and we're proud to hire veterans in our local communities. This series highlights some of our associates who have served their country in the military prior to joining UMB. Be sure to check out the other profiles in our series.
Q&A with Ryan Gardner, Staff Sergeant, MN Air National Guard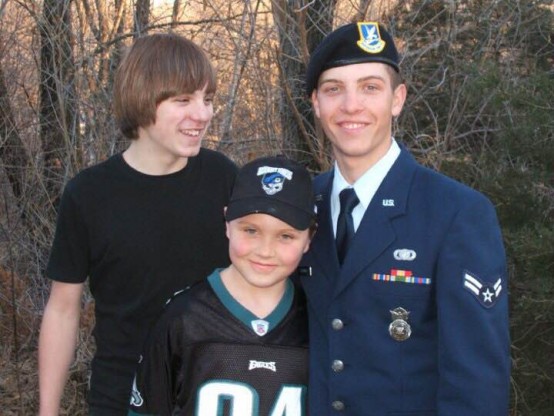 What can you tell us about your background?
I was born and raised in Minnesota, just south of Minneapolis. When I was 17, I joined the MN Air National Guard and served for six years in the security forces unit. During that time I also attended Winona State University and majored in Finance with minors in Accounting and Business Administration.  Beginning in my last year of undergrad, I began interning at IBM as a financial analyst and then later was hired on full-time in the same role. In 2011, after separating from the Air Force, I decided to pursue another dream of mine–living abroad. In December 2011 I moved to Nicaragua and taught English at an orphanage through most of 2012. Upon returning to the States, I began working for the Department of Veterans Affairs as a Veterans Service Representative and obtained my M.S. in Leadership at Walden University.
What about your past shaped who you are today?
When I was a kid I had pretty bad asthma, and I remember our "run day" in kindergarten. The goal was to make it three miles, and my teacher had warned all of the volunteers to keep a close eye on me that day. In the first few laps, I remember hearing the volunteers telling me that I could stop whenever I wanted. As I kept going and broke the halfway mark, those heeds of caution turned to encouragement as they cheered me on until I finished the run. I ended up being one of two people to complete the run that day. The concept of perseverance and the idea that limitations are never finite has always stuck with me and has driven me throughout life. 

Tell us about your family.
I'm extremely close with my mom and my two brothers.  I'm the oldest of the three brothers, and I'm sure my brothers would say I take on more of a paternal role than I should.  Adam and I, being only two and a half years apart, grew up doing everything together.  Since Cole is eight years younger, I got to be the "cool" older brother growing up. Both relationships have remained exceptionally strong over the years.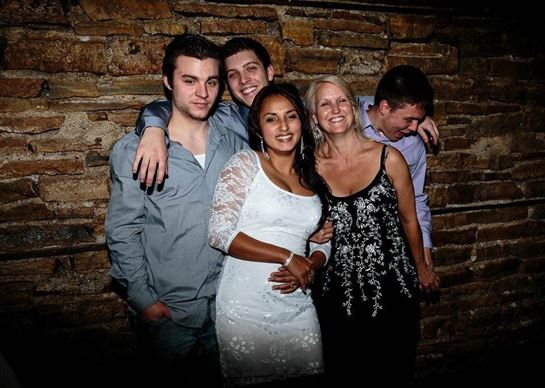 I met my wife on a tour in 2011. My mom and I were on a trip in Costa Rica and took an overnight tour to Nicaragua. The tour guide didn't speak any English, so to overcome the language barrier, she called her daughter (who is now my wife) to translate. We exchanged contact information and stayed in touch. I came back down to see her for a week in October. Less than two months later I moved to Nicaragua to work at the orphanage, and we began dating. Before I left, I proposed and we then went through the arduous process of getting her permanent residency. She came to the United States, and we were married in June 2013. Since then we have adopted our two "fur babies," Jackson and Shea.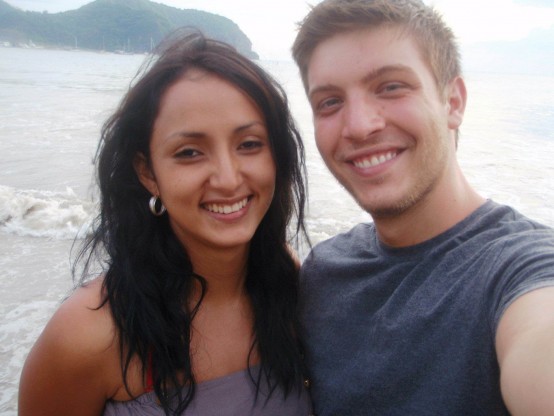 Why did you choose to join the military?
It was a bit of a tradition for me. I'm the fourth generation in my family to serve. From a young age, I had it in my mind that I wanted to carry on that tradition. There's something to be said about doing push-ups in the same spot as your grandfather was 60 years ago. It was also about adventure. I knew that I was going to have an opportunity see and do some fascinating things. I definitely was not disappointed.
Give us some highlights about your military career.
Two of my favorite memories are from my times overseas. In 2008 I was deployed to Saudi Arabia for six months. The two things I remember the most are the sandstorms and the heat. It was typically around 120 degrees every day, but we saw as hot as 136 degrees. My job as a member of the quick reaction force involved riding around in an up-armored Humvee—an oven on wheels! It hit 150 degrees inside the truck one day.

My other favorite experience is when I went to winter survival training in Norway. The Norwegian Army sends more than 100 of their troops to the Minnesota National Guard, and we send more than 100 to them for two weeks every other year. During this time we were embedded into their military and went into the mountains to learn survival skills. I don't think I'll ever forget taking snow baths (exactly what it sounds like), sleeping in a snow cave, or eating a raw grouse heart. Like I said before, I love adventures!
What are the greatest challenges that someone leaving the military and entering a new career faces?
I think one of the hardest challenges is creating the idea of how your military experience can be leveraged in corporate America. For me, that came in the form of risk assessments. When I was in the Air Force I routinely performed counterterrorism and explosive ordinance risk assessments. Contextually, this is a far cry from what we do here at the bank. However, on a conceptual basis, the overall process is the same. I have been lucky enough here at UMB to have found managers like Jenny Payne, Sara Flores and David Kling who recognized that potential and helped me make that connection.
What are your favorite hobbies?
I'll always be a Minnesotan and my hobbies reflect that. I love to go camping, hiking, kayaking and snowboarding. How can you not enjoy being outdoors when you come from the land of 10,000 lakes? I also enjoy competing in mud runs. I've ranked in the top 5 percent of all Tough Mudders both times I competed in the event.

Where is your favorite place to travel?
I honestly don't know if I can pick a favorite anymore. I swam with sharks in Belize, hiked the Inca Trail in Peru, tracked rhinos in Botswana and explored castles in Europe. So picking one place is difficult. The top item on my bucket list has always been to make it to 30 countries before I'm 30, and I've currently been to 25. There's just something to be said about experiencing new cultures and places. I turned 27 this year, and my wife and I have a trip planned to go to five countries in Eastern Europe in September. So it looks like I'm going to reach my goal!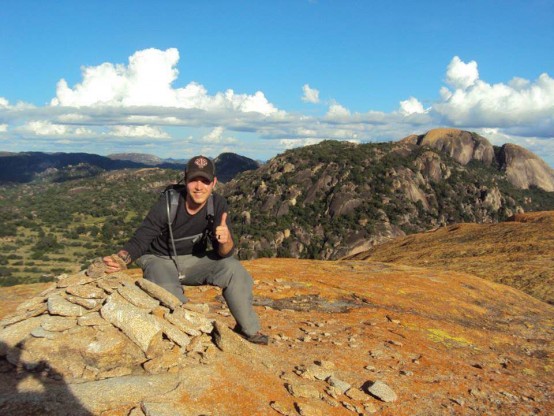 What are your favorite ways to spend a weekend?
My favorite way to spend a weekend is with my dogs. We rescued a Jack Russell Terrier mix and a German Shepherd mix in the last two years. My wife and I spend most of our free time with them. They make great running/hiking partners (though the little guy usually wants to be carried home after a while).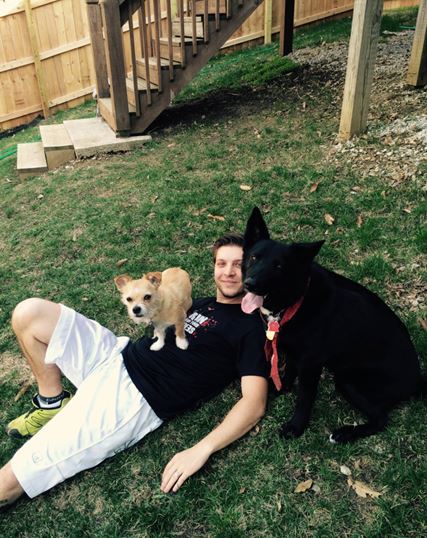 How did you come to be at UMB?
The story of how I came to UMB is quite serendipitous. My wife was offered a job here in Kansas City while we were still living in Minnesota, so we had a choice to make. Ultimately I decided that it was only fair that, since she moved to another country for me, I could move to another state for her. So I left my work at the VA and we headed to Kansas City. After a month or so of being here we came into the Walnut branch to open a local checking account. I was telling the personal banker about my story, and she ended up recommending me for the Emerging Leaders Program. I will forever be indebted to the unparalleled customer experience of UMB!
---
Mr. Gardner is a Vice President/Third-Party Monitoring Manager for UMB. He is responsible for support of UMB Financial Corporation's Information Security Program through ongoing development, implementation and administration of the Company's formal Fraud Risk Management Program. He joined UMB in 2014 and has six years of experience in risk management.