Remembering World War II
During World War II, UMB (then known as City National Bank) corresponded with and supported employees who were enlisted in the armed services. In remembrance and in honor of the 73rd anniversary of the Normandy invasion we'd like to share one of the letters that the bank has preserved.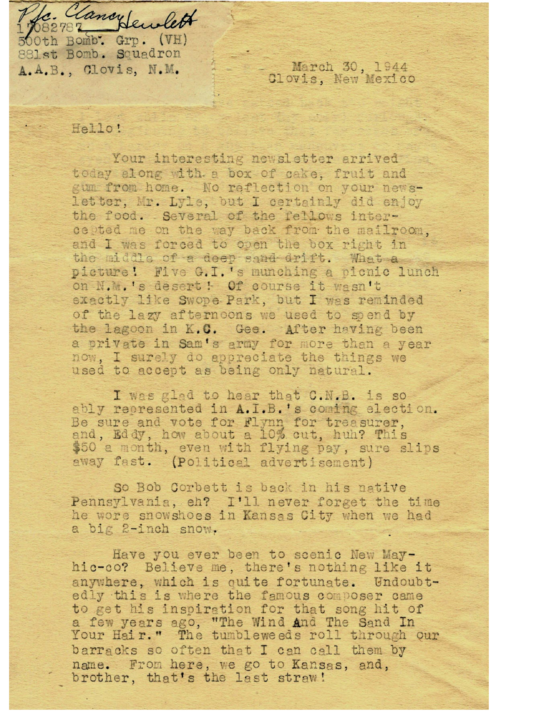 Continue Reading
---
UMB Financial Corporation (Nasdaq: UMBF) is a diversified financial holding company headquartered in Kansas City, Mo., offering complete banking services, payment solutions, asset servicing and institutional investment management to customers. UMB operates banking and wealth management centers throughout Missouri, Illinois, Colorado, Kansas, Oklahoma, Nebraska, Arizona and Texas, as well as two national specialty-lending businesses. Subsidiaries of the holding company include companies that offer services to mutual funds and alternative-investment entities and registered investment advisors that offer equity and fixed income strategies to institutions and individual investors.