UMB Big Bash® Beneficiary – CASA of Kansas City
The countdown has begun…we are only 9 days away from the event of the year – UMB Big Bash‡! We want to share with you the reason why we put on such a BIG benefit concert each year. UMB Big Bash is proud to raise money for local organizations that make a positive difference in the community. Last year, UMB Big Bash raised $100,000 for two outstanding organizations. This year, Big Brothers Big Sisters of Greater Kansas City‡ (BBBSKC) and CASA of Kansas City‡ have been chosen. Learn more about CASA below. We'll tell you all about BBBSKC in our next post!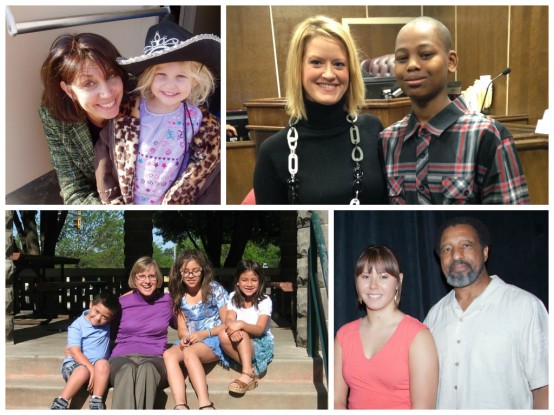 CASA (Court Appointed Special Advocates) of Kansas City empowers abused and neglected children by promoting court-appointed volunteer advocacy. CASA's vision is to ensure every abused or neglected child can be safe, establish permanence and have the opportunity to thrive in a home environment.
CASA recruits, trains and supports community citizens to serve as friends and certified advocates to children from birth to age 21. Children and youth assigned to CASA have come under the court's protection due to abuse or neglect. Therefore, their enrollment in the program is directed by Family Court Judges in Jackson, Johnson and Wyandotte Counties. Most of these children live in temporary foster homes, with relatives or in treatment facilities.
CASA volunteers watch over and speak up for a child's best interests in court. They maintain regular contact with the child and gather information from family members, foster homes, teachers, physicians, social workers and others with knowledge of the child. Critical information is then provided to the judge so the best possible decisions can be made regarding where that child should live and what medical, educational and therapeutic services they need.
CASA volunteers help to ensure children and youth do not languish in foster care, but instead are placed in safe, permanent homes as quickly as possible. Volunteers stay with each child or sibling group until permanency is achieved. For many abused children, their CASA volunteer will be the one consistent adult presence in their lives.
Later this week, we'll highlight our other beneficiary, Big Brothers Big Sisters of Greater Kansas City!
Continue Reading
When you click links marked with the "‡" symbol, you will leave UMB's website and go to websites that are not controlled by or affiliated with UMB. We have provided these links for your convenience. However, we do not endorse or guarantee any products or services you may view on other sites. Other websites may not follow the same privacy policies and security procedures that UMB does, so please review their policies and procedures carefully.
---
Mr. Hagedorn is president and chief executive officer of UMB Bank and vice chairman of UMB Financial Corporation. Prior to this role, Hagedorn served as chief financial officer and chief administrative officer of UMB Financial Corporation. He joined UMB in March 2005.