UMB Big Bash® Beneficiary – Big Brothers Big Sisters of Greater Kansas City
Earlier this week, we highlighted one of our UMB Big Bash‡ beneficiaries, CASA of Kansas City. Now we'd like to share more about Big Brothers Big Sisters of Greater Kansas City (BBBSKC)‡.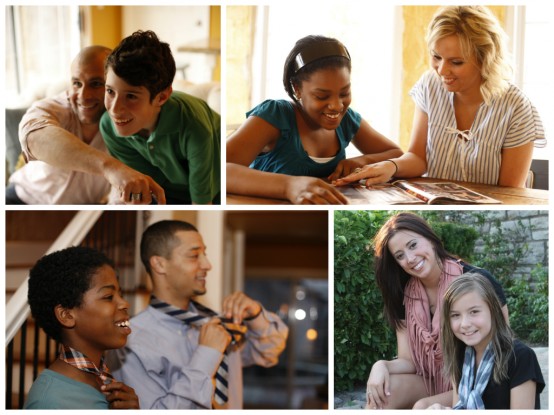 BBBSKC creates and supports life-changing friendships for children. By matching "Bigs" and "Littles," BBBSKC is able to create positive change in the community through the power of mentoring friendships.
Founded originally as a Kansas City Jaycee project in 1964, BBBSKC has served more than 22,000 at-risk youth in the Kansas City metropolitan community. Serving more than 1,700 youth in Kansas City in 2013, BBBSKC matches school-aged youth (Littles) from one-parent or other non-traditional homes with caring, adult volunteers (Bigs).
Statistically, children growing up in one-parent homes experience significant increased risk, particularly in the areas of education, illegal activity and suicide. While these youth make up about 25 percent of the total number of school-aged youth (approximately 80,000) in the Kansas City metropolitan area, they account for 90 percent of juvenile court cases, 90 percent of high school dropouts and 60 percent of teen suicides.
BBBSKC believes that children who have a positive adult influence in his or her life are better able to reach their full potential. These one-to-one friendships, or "matches," last a minimum of one year. BBBSKC's average match length is 25 months, which is significantly longer than the national average match length of 20 months. BBBSKC offers at-risk children a long-term developmental friendship with a caring adult. Bigs serve as friends, mentors and role models, helping youth gain greater self-confidence and leadership skills. This model has been proven effective in changing the self-image of the child and therefore his or her behavior.
Follow along with the UMB Big Bash fun next week on Twitter‡ (#umbBigBash) and Facebook‡!
Continue Reading
When you click links marked with the "‡" symbol, you will leave UMB's website and go to websites that are not controlled by or affiliated with UMB. We have provided these links for your convenience. However, we do not endorse or guarantee any products or services you may view on other sites. Other websites may not follow the same privacy policies and security procedures that UMB does, so please review their policies and procedures carefully.
---
Mr. Hagedorn is president and chief executive officer of UMB Bank and vice chairman of UMB Financial Corporation. Prior to this role, Hagedorn served as chief financial officer and chief administrative officer of UMB Financial Corporation. He joined UMB in March 2005.