Our biggest UMB Big Bash® yet!

Plain White T's kicked off the entertainment for the evening, followed by Rob Thomas of Matchbox Twenty fame.
Our 5th and biggest UMB Big Bash‡ took place last week at Sprint Center. Thanks to our incredible sponsors‡ and supporters like you, the UMB Big Bash Foundation donated $50,000 each to Literacy Kansas City‡ and reStart, Inc. ‡. Read more about how this year's beneficiaries plan to use their grants.
Let's revisit some highlights from the BIG event:
Continue Reading
Beneficiaries
Literacy Kansas City will launch a Career Online High School to help its higher-level readers earn a high school diploma. reStart, Inc., is working to permanently house and provide short-term financial assistance and supportive services to low-income veteran families in Wyandotte and Jackson counties.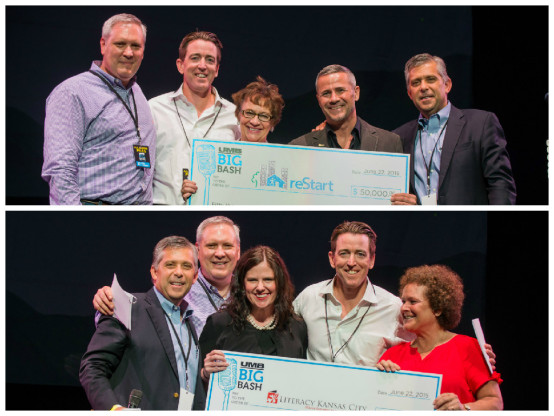 Top photo, pictured left to right giving and receiving the BIG checks are: Mike Hagedorn (President and CEO of UMB Bank), Mariner Kemper (chairman and CEO of UMB Financial Corporation and UMB Bank), Evelyn Craig (President and CEO, reStart, Inc.), Kevin Jamison (Outreach Specialist for the Supportive Services for Veteran Families program) and Peter deSilva (President and COO of UMBFC)
Bottom photo, pictured left to right: Peter deSilva, Mike Hagedorn, Carrie Coogan (Executive Director and CEO, Literacy Kansas City), Mariner Kemper and Peggy Shannon (Literacy Kansas City program participant)
VIP meet and greet with Rob Thomas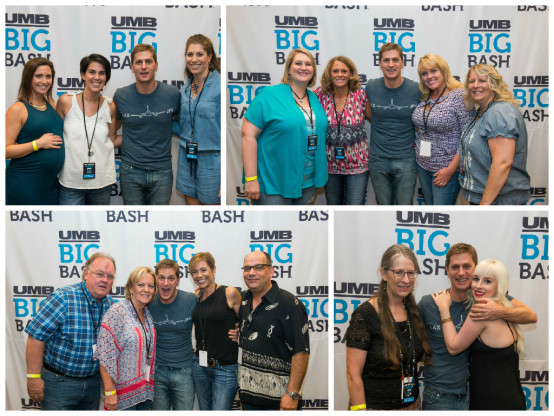 Be sure to post your own UMB Big Bash photos to the  Facebook page‡ and tag yourself in our photos of YOU!
Thanks for another great year!
When you click links marked with the "‡" symbol, you will leave UMB's website and go to websites that are not controlled by or affiliated with UMB. We have provided these links for your convenience. However, we do not endorse or guarantee any products or services you may view on other sites. Other websites may not follow the same privacy policies and security procedures that UMB does, so please review their policies and procedures carefully.
---
Mr. Kemper is the chairman and chief executive officer of UMB Financial Corporation and UMB Bank, n.a. He joined UMB in 1997. Mr. Kemper is active in both civic and philanthropic endeavors. One of the causes he is most passionate about is the arts. He currently serves as a trustee and executive committee member for the Denver Art Museum and is a past board member for The Arts Council of Metropolitan Kansas City.