Meet the Leadership Series: Tony Mayfield, Chairman & CEO of Greater Missouri
Q&A with Tony Mayfield
Get to know UMB Bank's leadership a little better. Tony Mayfield joined UMB in 2005 and was recently promoted to UMB Bank Chairman & CEO of Greater Missouri.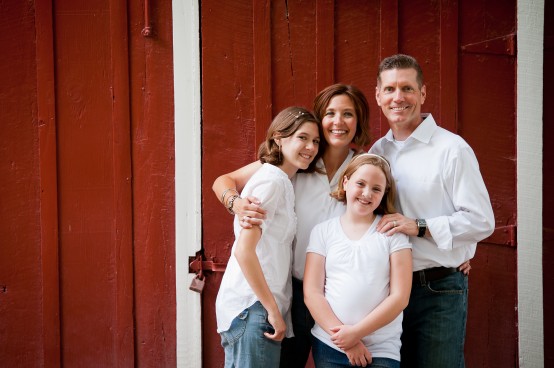 Continue Reading
What about your past shaped who you are today?
I grew up in a blue collar family in Jefferson City, Mo., that, at times, struggled to make ends meet.  I decided early on that I would work hard in everything I did in order to take a different path.  I was the first and only person in my family, which included four sons, to go to college (William Jewell‡) and the only person in my extended family to earn a master's degree (at the University of Missouri‡).  I started athletics when I was in 6th grade and eventually earned a college scholarship as a track and cross country athlete.  Those experiences taught me that by leveraging hard work, integrity, discipline and tenacity, you can shape your future.
Why did you choose UMB?
I knew the bank had a great history in Kansas City. However, it was ultimately an article‡ about the new leadership (new at the time, nine years ago) that caught my attention.  My recruiter wanted me to see the changes at UMB, and he sent me articles about Mariner Kemper. The one that impressed me was an article about Mariner bringing his children to an annual shareholders' meeting.  I loved his approach to leadership that reaffirmed that we are professionals but our family is a key factor that should not be overlooked as a vital part of our success. I have two daughters with my wife, Cori, of 20 years, so family is essential to me.
What makes a regional bank chairman/CEO great?
My ultimate goal is to be the type of leader that allows people around me the space to communicate their thoughts, ideas and passions and to take the time to really listen and therefore to really care.
I am striving to become an expert listener.
For anyone that knows me, they would say that I have made progress in this area but still have a very long way to go. I sincerely believe that authentically listening and placing your whole attention on someone (spouse, child, co-worker, etc) is vital to really affirming the other persons' value as a human being.  When you give someone your undivided attention you are really saying "I care about you and what is important to you."

What is the greatest challenge facing the financial industry going into 2015?
Regulatory pressure.  While I do see the value to protecting consumers and businesses from unfair practices, I also think that best practice organizations like UMB get painted with the same brush as those that don't share the same values.
What are your favorite ways to give back in the Columbia community?
I am involved at the University of Missouri Crosby MBA School‡. I graduated from there in 1994, and it has been great to give back through sitting on their advisory board. I am the past president (2012) and have taught an annual seminar, MBA Life Skills 101, for the past three years. I have participated in being a panelist, mentor, and have an opportunity to work with the Trulaske School of Business‡ (undergrad) as well.
My wife and I have been very involved in Rainbow House‡, a domestic violence crisis shelter, and the Food Bank of Central Missouri‡.
Where is your favorite place to travel? Why?
We love to go to the northeast during fall foliage season.  We love the coast of Maine (my wife has seen every lighthouse from Massachusetts to the Canadian border), the White Mountains of New Hampshire, or anywhere in Vermont.
My wife and I have been there 9 times in our 25 years together.  She spent a year in Gloucester, Mass. right out of college and I went to visit her and fell in love with that part of the country. There are so many historical places, and of course the foliage is breathtaking in late September and early October.
What are your favorite ways to spend a weekend?
I love to spend time with my family.  My kids are great ages (14 and 10). On any given weekend morning, we might make breakfast and have it on the deck and read the newspaper for an hour or two. We also enjoy going to the pool, riding bikes, playing golf, riding horses, yard work or going shopping. We usually then cap off the day with grilling on the deck and spend some time around the fire pit after dark. In the winters, we enjoy board games, playing team air hockey or ping pong, watching movies, reading or playing in the snow together.
When you click links marked with the "‡" symbol, you will leave UMB's website and go to websites that are not controlled by or affiliated with UMB. We have provided these links for your convenience. However, we do not endorse or guarantee any products or services you may view on other sites. Other websites may not follow the same privacy policies and security procedures that UMB does, so please review their policies and procedures carefully.
---
Mr. Mayfield is a regional CEO for UMB for Greater Missouri. He is responsible for strategic leadership of the region and partnering with teams in various communities throughout Missouri. He joined UMB in 2005 and has 24 years of experience in the financial services industry. Tony is passionate about building relationships and developing associates to help them maximize their potential and success at UMB.