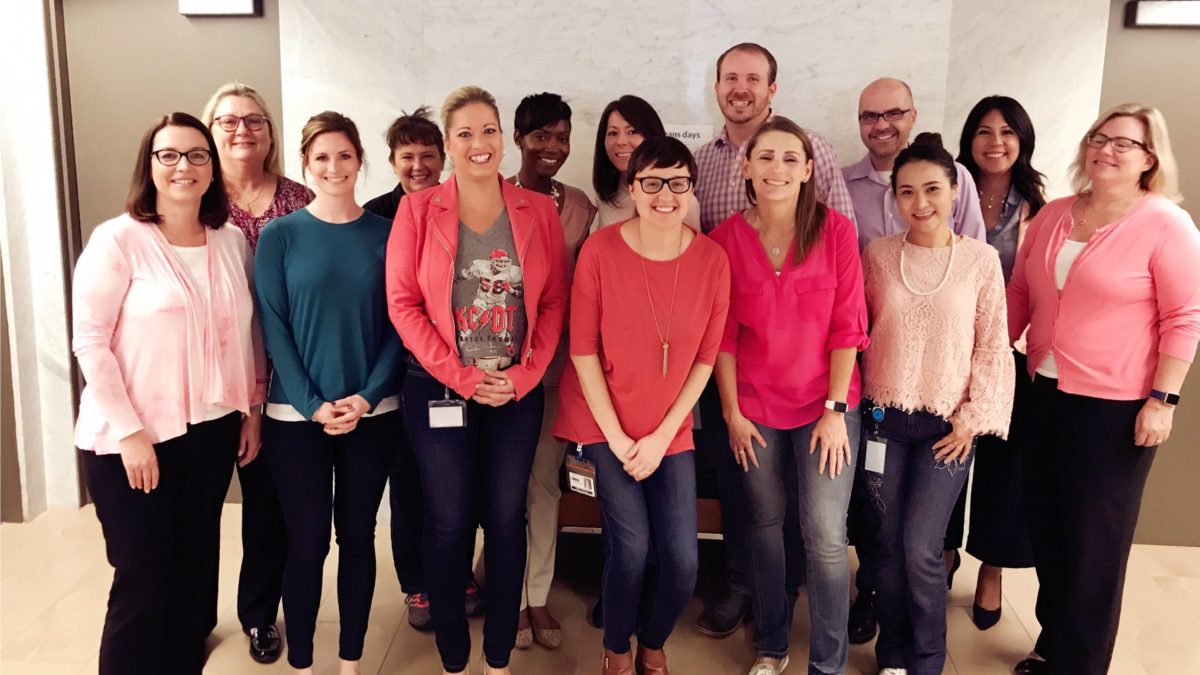 3 pieces of advice from UMB cancer survivors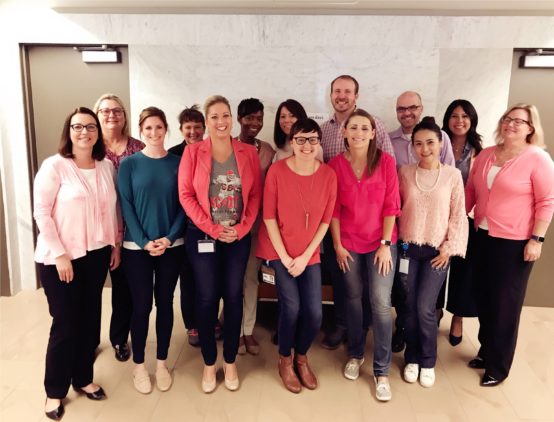 We encourage all associates to make their health and overall wellness a top priority. The first steps in that journey are taking preventative measures‡ , staying up-to-date with checkups and screenings ‡ and being educated in health issues ‡.
October is Breast Cancer Awareness Month and we've had many associates affected by the disease, along with ovarian cancer. Randalynn Vasel and Gayla Tocco are two of many UMB associates who are also cancer survivors.
They offer the following pieces of advice regarding early detection and maintaining a positive outlook: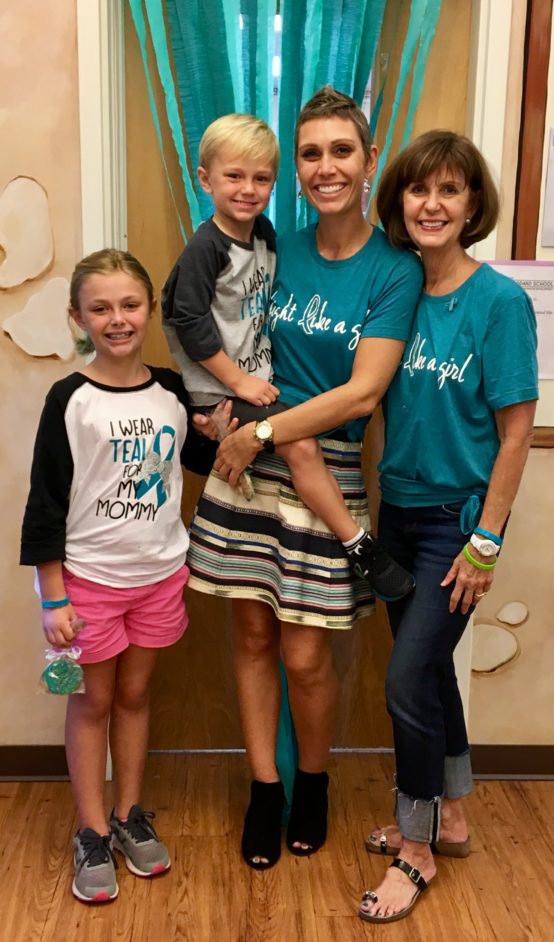 Pay attention to signals from your body.
Randalynn Vasel, fixed income specialist in St. Louis, Mo, is a survivor of ovarian cancer. She encourages women to pay attention to symptoms that can hint at a larger problem. "There are no preventative screening tests for ovarian cancer. The symptoms can be masked as many other things, so you have to pay attention. I was diagnosed at age 36; of those diagnosed annually, only 6.9% of women are this age."
Be diligent about annual checkups.
Gayla Tocco, an eight-year breast cancer survivor and information security risk analyst in Kansas City, Mo, also recommends people pay close attention to potential symptoms. "Life changed when I heard 'you have cancer.' Talk to your doctor if you have any questions; there should be no embarrassment in seeking medical advice. If there is something questionable, there are multiple screening options available. Breast cancer affects men and women of all ages. It's an insidious disease that does not discriminate."
Keep your head up!
Gayla has a heart for other survivors and cancer patients, understanding there are good and bad days. "There are still days I think about cancer. Don't be ashamed to talk to someone. Hearing 'I've been there too,' from someone can be very powerful. It's important to remember the days become brighter and the experience gives you a newperspective on life," she explained.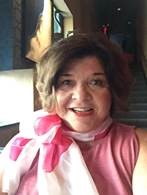 To help educate our associates, we recently hosted an event about the symptoms of breast cancer, screening measures men and womens hould be taking, and the resources available to UMB associates.
While the causes of many cancers are largely unclear, early detection is key. Learn more about screening measures and symptoms of both breast cancer ‡  and ovarian cancer ‡ from the American Cancer Society.
In addition, learn more about benefits offered to UMB associates and career opportunities.
When you click links marked with the "‡" symbol, you will leave UMB's website and go to websites that are not controlled by or affiliated with UMB. We have provided these links for your convenience. However, we do not endorse or guarantee any products or services you may view on other sites. Other websites may not follow the same privacy policies and security procedures that UMB does, so please review their policies and procedures carefully.
UMB Financial Corporation
UMB Financial Corporation (Nasdaq: UMBF) is a financial services company headquartered in Kansas City, Mo. UMB offers personal banking, commercial banking, healthcare services and institutional banking, which includes services to mutual funds and alternative-investment entities and investment advisory firms. UMB operates banking and wealth management centers throughout Missouri, Illinois, Colorado, Kansas, Oklahoma, Nebraska, Arizona and Texas.