A Kansas City associate's commute is helping UMB go green
Institutional Investment Management Relationship Manager Jade Baker is helping UMB go green this summer by walking to and from work every day as part of the company's participation in RideshareKC's Green Commute Challenge, an annual initiative that encourages Kansas City commuters to explore fuel-saving methods of transportation during the hot summer months.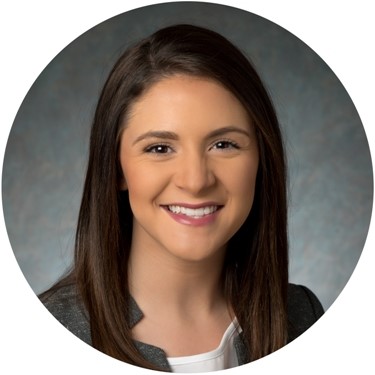 The Green Commute Challenge
"I signed up for the Green Commute Challenge because I wanted to contribute to UMB's team points, and I knew that the daily points from my walk to work would add up," said Jade. "Once I began logging trips, I became curious as to what my total gallons of greenhouse gas emissions saved and total miles traveled would be by the end of the summer, so I made it my mission to log every day's commute."
Although Jade walks to and from work year-round, her participation in the summer challenge is encouraging her to go even further in her search for green transportation options.
"Outside of my commute to work, I challenge myself to walk anywhere I need to go: the farmer's market, the gym, the grocery store or to dinner," Jade said. "It can be so easy to reach for my car keys just to drive a few blocks. Participating in the Green Commute Challenge encourages me to find an alternative."
Just one person's commute can make a big impact
Jade has committed to reducing her fuel emissions because she understands the environmental impact an individual can have. "I enjoy knowing that by walking, taking the street car or carpooling around town with friends, I'm keeping one less car off the road and saving countless gallons of greenhouse gas emissions from polluting Kansas City," she said.
Jade is no stranger to fuel-saving commutes. "Outside of walking, I regularly telecommute, carpool with friends and utilize Kansas City's incredible streetcar," she said. Her daily commute is about eight blocks, and Jade has committed to walking regardless of the weather conditions. "Rain, sleet, snow, wind, or scorching heat—I'm walking," said Jade. "I always enjoy that time before and after my work day. It isn't rare for me to go over a week at times without ever driving my car."
Many associates are taking part in "green commutes" across the UMB footprint. Learn more about the associate experience at UMB and current career opportunities.
UMB Financial Corporation
UMB Financial Corporation (Nasdaq: UMBF) is a financial services company headquartered in Kansas City, Mo. UMB offers personal banking, commercial banking, healthcare services and institutional banking, which includes services to mutual funds and alternative-investment entities and investment advisory firms. UMB operates banking and wealth management centers throughout Missouri, Illinois, Colorado, Kansas, Oklahoma, Nebraska, Arizona and Texas.