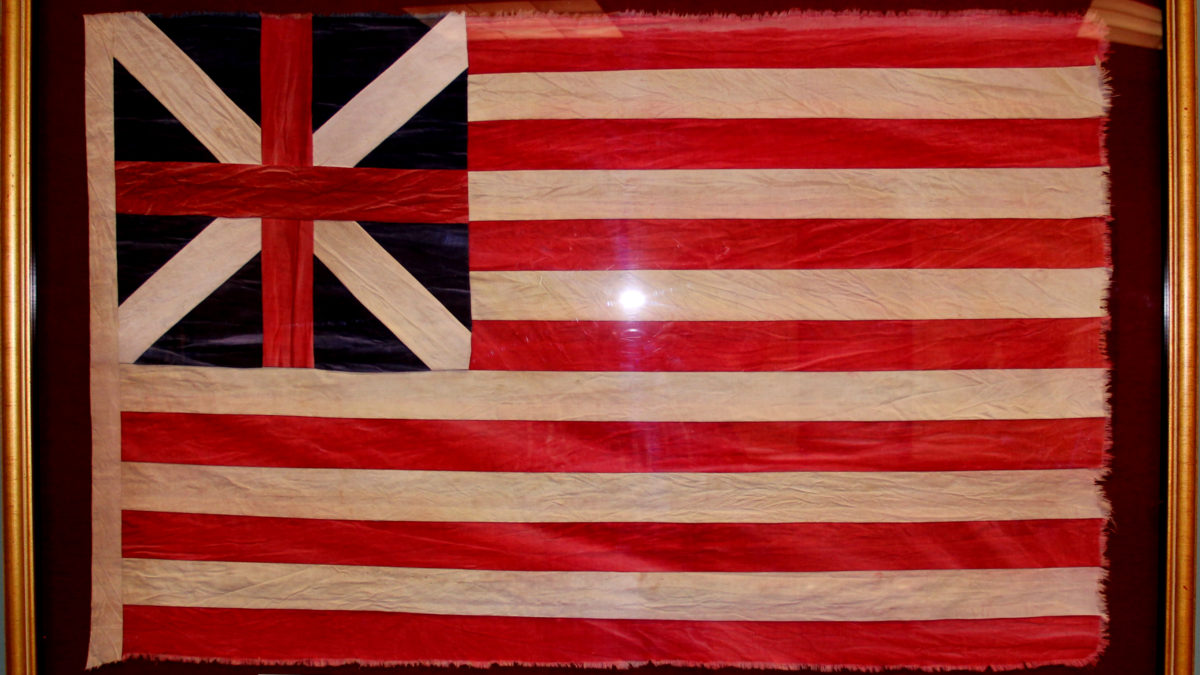 A look at a historic US flag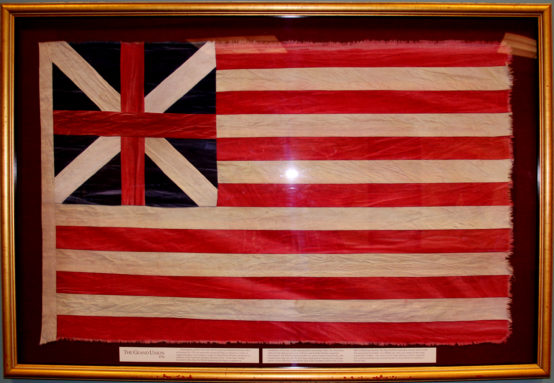 In celebration of the adoption of the official US flag, on June 14, 1777, we'd like to share one of the historic flags found in UMB's collection. This flag, featured right (a museum replica), was used by General Washington and his men when advancing on the British in Boston, and is known as the Grand Union flag.
It replaced a variety of regimental flags, most notably a solid red flag that the British considered an emblem of American defiance. Because of the "Union Jack" design included in this flag, the British interpreted the flag as a gesture of conciliation, however it was not.
The Grand Union flag was the first US flag recognized as American by a foreign power. As a British spy who was witness to the event reported to London: As an American ship left the port at the Caribbean island of St. Croix, then possessed by the Danish, the ship fired the customary cannon salute to the fort protecting the harbor.

"The vessel went out under American colours, saluted the fort, and the compliment was returned the same as if she had been an English or Danish ship!"
UMB Financial Corporation
UMB Financial Corporation (Nasdaq: UMBF) is a financial services company headquartered in Kansas City, Mo., offering complete banking services, payment solutions and asset servicing. UMB operates banking and wealth management centers throughout Missouri, Illinois, Colorado, Kansas, Oklahoma, Nebraska, Arizona and Texas, as well as two national specialty-lending businesses. A subsidiary of the holding company, UMB Fund Services, Inc., offers services to mutual funds and alternative-investment entities and registered investment advisors.