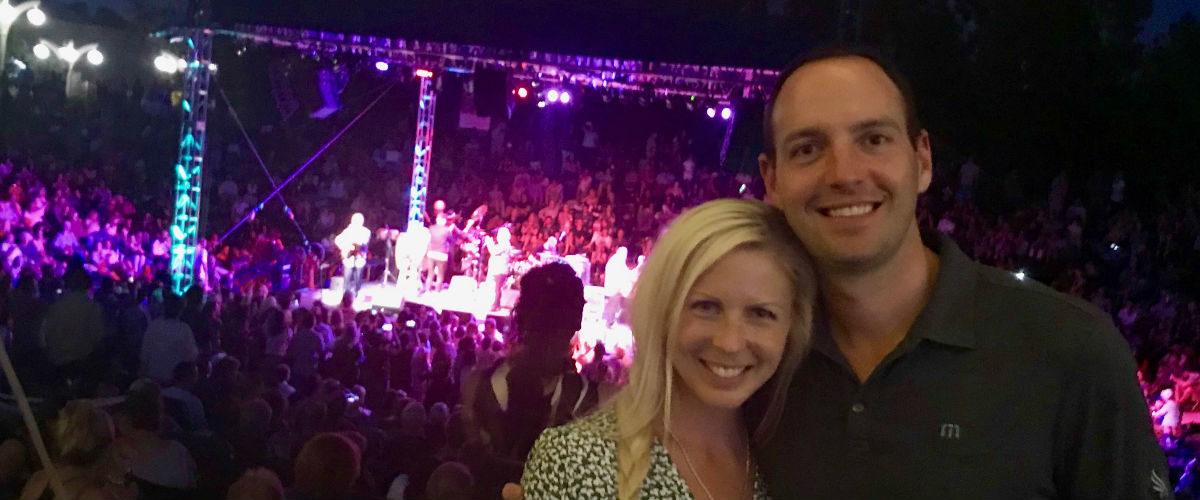 A summer of concerts and community support
I'm sure I'm not alone when I say that some of my best memories in life have been at concerts.
And some of the most incredible concerts I have been to took place this summer at Denver Botanic Gardens 2018 Summer Concert Series – a series that we are proud to support at UMB.
Not only did I get to enjoy my second real summer in Colorado, but I had the chance to share some incredible performances with co-workers, friends and the Denver community. From Melissa Etheridge to Chaka Khan and Amos Lee to The Gipsy Kings, the concerts this summer brought incredible talent to our city all the while showcasing the beautiful outdoor venue at the Denver Botanic Gardens.
I have always believed in UMB's commitment to the arts and to the communities in which we serve. And one of the best examples of both can be found in our relationship with Denver Botanic Gardens as the presenting sponsor of its annual Summer Concert Series and the naming of its UMB Bank Amphitheater. Through this sponsorship, we get to support the arts and contribute to the botanic garden's tradition of sharing music and making memories with the community.
The 2018 Summer Concert Series came to a close last night, and I just wanted to share how incredibly proud it makes me that we are a part of this unique Denver resource and how thankful I am that UMB can help Denver Botanic Gardens pursue its mission and live out its core values of transformation, sustainability, diversity and relevance.
I hope that there are organizations and sponsorships in your community that make you proud to be a part of them like I am here in Denver. I think that if we can continue to give back, support the arts and become deeply ingrained in the culture of our communities, then we all win. And maybe you get the chance to be part of something truly great…and listen to some incredible music while you're at it!
Read more about Denver Botanic Garden's 2018 Summer Concert Series and see how you can get involved.
Stay informed on industry trends and noteworthy company news by visiting our Industry News section on umb.com. Follow UMB on LinkedIn, Facebook‡ and Twitter‡ to see regular updates about our company, people and timely financial perspectives.
When you click links marked with the "‡" symbol, you will leave UMB's website and go to websites that are not controlled by or affiliated with UMB. We have provided these links for your convenience. However, we do not endorse or guarantee any products or services you may view on other sites. Other websites may not follow the same privacy policies and security procedures that UMB does, so please review their policies and procedures carefully.

Paul Williamson
Paul Williamson joined UMB in 2004 and is currently UMB Bank president for the Colorado region. In this role, he is responsible for strategic development and growth. As a part of this, he leads the commercial banking team andis responsible for all banking, wealth management and retail operations for the region.