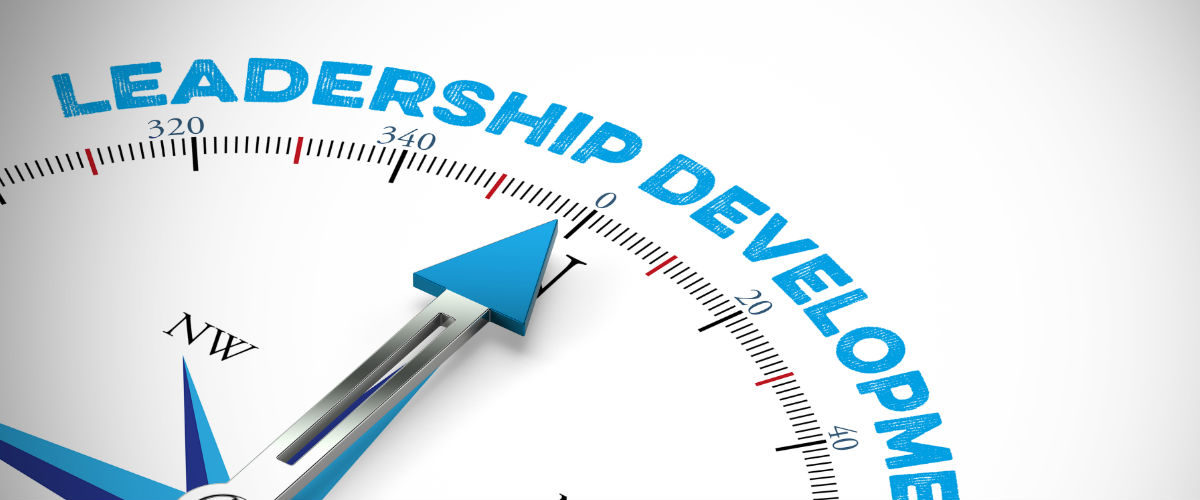 Three strategies to be a leader in your field
Shelly Nischbach, executive vice president, director of strategic initiatives of personal banking, spoke to us about her advice for an emerging leader.
During my years at UMB, I have learned several different skills to enhance my leadership abilities. Being an effective leader isn't just about just being responsive in answering emails and phone calls, or leading an effective meeting. Being a leader often means taking the time to listen, finding a passion project or even leaving the office to do some good out in the community. From my experience, I have discovered these three strategies aren't just important, but are necessary for continued growth as a leader.
 Listen to everyone   
As the director of strategic initiatives of personal banking, I get to work with amazing people every day. Throughout my team, we have associates in training and development, customer experience, sale specialists and analysts. In total, there are more than 700 associates in my line of business whom I learn from every day.
Listening uncovers opportunities, and recognizing that good ideas can come from all areas of an organization is a key to good leadership. Recently, because of my teams' ideas and work, UMB launched the Learning Branch, which specifically tied academic learning to practical application in a real bank branch setting. This strategically designed process focuses on better integration of new employees into our organization and leads to higher productivity, engagement and retention rates, all culminating in a stellar customer experience and best-in-class associate development experience. This staff-led project demonstrates the benefit of leading from behind.
Find your passion  
At UMB Bank, we have Business Resource Groups (BRGs), which promote inclusion among all associates and provide a talent resource, volunteer and development opportunities—and contribute to UMB's strategic business objectives. Each group focuses on a unique focus, such as race, ethnicity, gender, sexual orientation, veteran status, disabilities and more.
For the past few years, I have been fortunate to serve as executive sponsor for the Women's BRG. This particular BRG is focused on building an inclusive group that leverages empowerment, engagement and accountability. We have more than 150 members in the group across the company.
This passion project is a great opportunity to gather associates from many different departments and have an open dialogue about women in the workforce. This past year for Women's History Month, we got together and shared stories about great role models in our lives and hosted TED Talk lunch-and-learns focused on empowerment topics. Most recently, key women leaders gathered to share their personal experiences and insights with our membership and associate base at-large. So inspiring!
I am so passionate about supporting the women around me in this organization. Passion and collaboration leads to energy, and when harnessed, can lead to amazing things.
 Stay active in the community   
Lending your skills and talents outside of your organization is also a great strategy to enhance your leadership skills. I am a current board member and past chairperson for the SSM Hospice and Home Health Foundation‡. This foundation provides financial and emotional safety nets for patients and families while they are at their most vulnerable. I also sit on the board of Mercy Hospital South‡, as well as its Quality Committee to ensure our communities can expect to receive the highest quality of care, which is the core of its healthcare mission.
Volunteering your time and energy can help hone two important leadership characteristics — compassion and empathy. Getting outside your own daily challenges or struggles and instead focusing on helping others live better lives isn't just humbling, it's enriching and rewarding beyond measure.
Everyone has a different style and approach for growth as a leader, but hopefully these strategies will help you consider your own style, where you get inspired and informed and ultimately where you can grow.
Learn more about UMB and how "More defines us.".
Also, stay informed on industry trends and noteworthy company news by visiting our UMB in the News section on umb.com or following UMB on LinkedIn.
Based on this post, we think you might also be interested in reading the following content:
* Here's why the best leaders support their teams through thick and thin
* From retail to banking: A conversation with Jenna Harris, branch manager
* Meet the Leadership: Shannon Johnson, Chief HR Officer
When you click links marked with the "‡" symbol, you will leave UMB's website and go to websites that are not controlled by or affiliated with UMB. We have provided these links for your convenience. However, we do not endorse or guarantee any products or services you may view on other sites. Other websites may not follow the same privacy policies and security procedures that UMB does, so please review their policies and procedures carefully.
Shelly Nischbach
ichelle (Shelly) Nischbach joined UMB Bank in 2010 and is executive vice president and director of Strategic Initiatives within the Personal Banking division. Shelly is responsible for advancing the implementation of the division's strategic direction while overseeing a team responsible for training and development, customer and associate experience, and internal communication within this line of business.