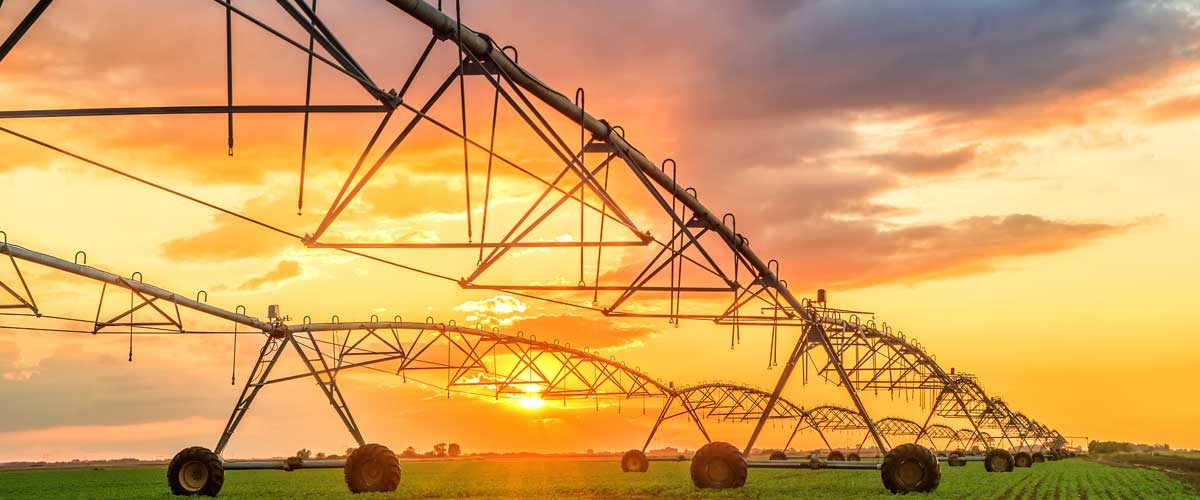 How to prepare for ag challenges in 2017
For those in the ag business, it's no secret that 2015 and 2016 were challenging years. And 2017 is looking like it might follow suit. In an industry known for its optimism, you could be hard-pressed to find anyone overly positive about what lies ahead this year.
Producers, in particular, are going to face more agribusiness challenges in 2017 given the current commodity prices and over supply of crops. In light of those challenges, here are a few steps they can take to prepare for 2017 and beyond.
1. Know Your Numbers: As lenders work with you to project what the next year will look like, it will help to be prepared with key data points, including:
Planting intentions – Know your acres, crop type and fertilizer application plans
Working capital needs – Know what is changing and ways to improve working capital
Break-even analysis – Know your input costs, conservative bushel projections and sales triggers
Expense management – Know what specific changes are being made in your operation to endure lower prices and what further trimming can be done
Balance sheet basics – Have a good understanding of your current amount of working capital, overall debt-to-equity ratio and value of unencumbered real estate
2. Be a Tough Negotiator: With the significant price changes in the grain complex, those who sell to farmers are having a harder time making the next sale. This means you have an opportunity to attain better prices when you spend money.
Cash rents – In general, landowners will need to make some concessions on cash rents. Be willing to negotiate but not afraid to walk away if the math doesn't work for you at renewal time.
Equipment – There are definitely deals to be had on used iron, but only do what makes sense for your operation. Also, aggressive lease terms are being offered and in many cases may lower cost, or improve cash flow, throughout your operation.
Basic purchases – Those who sell you crop insurance, seed, fertilizer, chemical, parts, equipment and more will need to know that farmers are carefully weighing each purchase. Loyalty to such suppliers is wonderful but it is also okay to encourage competition for your spending dollars.
3. Sell Items that Aren't Contributing: One of the biggest agribusiness challenges is understanding and accepting that some things that just need to go. Whether it is a poor piece of land that isn't producing, a tractor that might not be essential or a trailer that is collecting dust, take stock of what you have and determine what needs to go.
During this period in which some producers will have limited working capital and struggle to service debt, it is imperative to critically examine your assets. Working capital and liquidity have become – and will continue to be – critically important in the coming years. Any asset sale that bolsters your liquidity position will improve your ability to endure the current agribusiness challenges around commodity prices as we look forward to better days.
Interested in learning more about how to partner with UMB's Agribusiness team? See what we mean when we say, we're a partner for all seasons.
Based on this post, we think you might also be interested in reading the following content:
* The three "Cs" you want in an ag lender
* Farm and Finance: 6 topics on your banker's mind
* Is the U.S. entering a trade war with China or a trade spat?
When you click links marked with the "‡" symbol, you will leave UMB's website and go to websites that are not controlled by or affiliated with UMB. We have provided these links for your convenience. However, we do not endorse or guarantee any products or services you may view on other sites. Other websites may not follow the same privacy policies and security procedures that UMB does, so please review their policies and procedures carefully.

Lance Albin
Lance Albin is vice president, agribusiness commercial lending officer at UMB Bank and has more than nine years of experience in agriculture financing. He has a master's degree in business administration from Fort Hays State University. UMB Bank is one of the Top 25 Farm Lenders in the United States serving farmers/ranchers, producers, processors, manufacturers and dealers throughout the Midwest and Mississippi Delta regions.