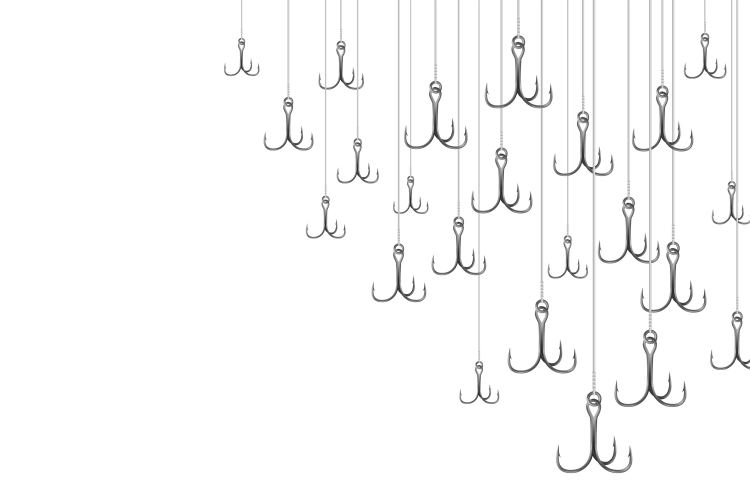 Tips for avoiding an online dating scam
Millions of Americans interact on dating websites or apps in the search for love or companionship, and cyber criminals have learned how to take advantage of these hopeful individuals. According to the FBI, reports of  online dating scams, sometimes called romance scams or catfishing scams, have tripled since 2012, and the trend shows no signs of slowing.
Online dating scammers create fake dating or social media profiles targeted to attract specific people based on the information they provide through the site. Sometimes these fake profiles can be modeled after real people, which can make it even more difficult to discern who is a scammer.
Online dating scams typically begin with the scammer being incredibly attentive—showering you with compliments, being accessible for long conversations and sharing "personal" experiences with you. These relationships are built over many months, sometimes years, which is another reason it is hard to spot a real relationship versus a scam.
Inevitably, though, a scammer will begin to ask for money, whether it's through gifts, personal emergencies, or cash to come visit you (although they never do).  Some other warning signs to be on the lookout for include:
After only a few conversations, a scammer may admit strong feelings for you, or a deep connection they have never felt before.
A scammer will become desperate and persistent after requesting financial help.
The scammer's profile may not be consistent with what they say in their conversations with you. For instance, they may claim to speak several languages, but never demonstrate it. Or, their profile says they have several college degrees, but their spelling is poor.
A scammer will also have an excuse for why their plans to visit you never work out.
Don't fall for online dating scams
If you meet someone online, be wary and watchful—especially if you are never able to make a face-to-face meeting work. And, never agree to transfer funds or send expensive gifts to an individual online.
For more information about what you can do to stay safe online, visit UMB information security, or read additional articles on being safe online:
4 tips for being more cyber secure
Avoiding tax return fraud: Here's what to know
Infographic credit: The American Bankers Association‡.
When you click links marked with the "‡" symbol, you will leave UMB's website and go to websites that are not controlled by or affiliated with UMB. We have provided these links for your convenience. However, we do not endorse or guarantee any products or services you may view on other sites. Other websites may not follow the same privacy policies and security procedures that UMB does, so please review their policies and procedures carefully.
UMB Financial Corporation
UMB Financial Corporation (Nasdaq: UMBF) is a financial services company headquartered in Kansas City, Mo. UMB offers personal banking, commercial banking, healthcare services and institutional banking, which includes services to mutual funds and alternative-investment entities and investment advisory firms. UMB operates banking and wealth management centers throughout Missouri, Illinois, Colorado, Kansas, Oklahoma, Nebraska, Arizona and Texas.