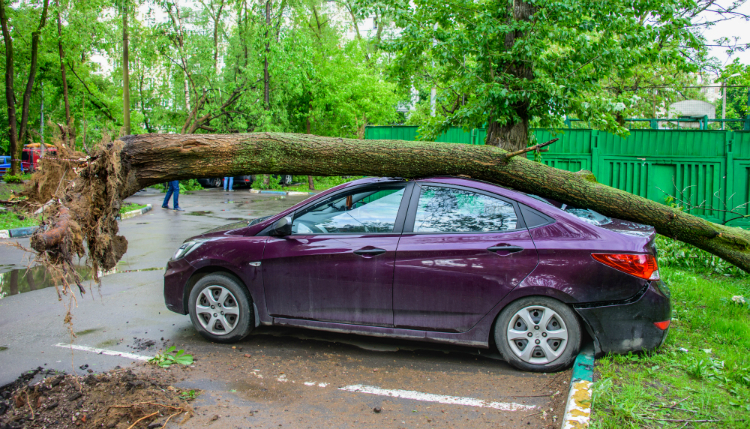 Budgeting for surprise expenses: How to save $1,000 (or more)
It's never too early (or late) to prepare for surprise expenses. Here's what you can do to be ready.
A large number of Americans have no budgeting for surprise expenses, and barely have any money saved for emergencies. According to CNBC, around one-quarter‡ of U.S. households have no savings. That means many people are unprepared for an unexpected event that results in a significant expense, a loss of income, or both—like a trip to the emergency room, a car repair or unexpected taxes.
Budgeting  for surprise expenses and planning
A key to saving is to understand how you are spending. Nerdwallet pointed out that by budgeting monthly income and expenses‡, it's possible to get a clearer picture of where your money is going and to see where you can make small changes. Even incremental savings can add up quickly
Some of the biggest and most effective ways to save are by taking a look at the following common expenses:
Housing
If you're a homeowner, mortgage payments make up a big chunk of your monthly expenses. Look into refinancing your mortgage at a lower interest rate to potentially reduce your monthly payment amount. If you rent, ask your landlord about resigning your lease and locking in a lower rent amount, which may be available for longer lease durations.
Insurance
Studies have shown that drivers and homeowners may be able to save on their insurance policies by comparing rates and switching rather than renewing. According to a Nerdwallet survey, switching to a new car insurance plan saved the average driver almost $900 per year..
Cut the cable
Consider dropping your cable plan and choosing one or more streaming services, or reduce your channel package to save some dollars. You can also look into deals and promotions with a different provider and consider switching to a different service.
Know your rewards
To save as much as possible, make sure you're not missing out on tax credits, store discounts and other small saving opportunities that can accrue over time.
The most effective tax prep starts early. Make sure you are claiming all applicable tax credits and working closely with your tax professional to see all of your options.
Pay attention to sales, store discounts and credit card rewards, but use them wisely. A discount or coupon is only worthwhile when it's for something you actually need. Don't be lured by the potential "savings" on discounted items that are not in your budget.
Use apps or websites to shop around for the best prices on everything, whether it's food, clothes or gas for your car.
A little bit of money saved every day can pile up faster than you think. With a little consistency, you may be surprised at how much you can save, and how easy budgeting for surprise expenses can be.
Learn more about budgeting and personal finance related issues by reading the following articles:
*Six green tips for spring cleaning your home
*Overlooked home maintenance for every season
*How a HELOC can increase the value of your home
UMB personal banking solutions offer convenience and simplicity to meet all of your past, present and future financial needs. From home loans to auto financing and everything in between, see how UMB personal banking can work with you to find the right products for your life and lifestyle.
When you click links marked with the "‡" symbol, you will leave UMB's website and go to websites that are not controlled by or affiliated with UMB. We have provided these links for your convenience. However, we do not endorse or guarantee any products or services you may view on other sites. Other websites may not follow the same privacy policies and security procedures that UMB does, so please review their policies and procedures carefully.
UMB Financial Corporation
UMB Financial Corporation (Nasdaq: UMBF) is a financial services company headquartered in Kansas City, Mo. UMB offers personal banking, commercial banking, healthcare services and institutional banking, which includes services to mutual funds and alternative-investment entities and investment advisory firms. UMB operates banking and wealth management centers throughout Missouri, Illinois, Colorado, Kansas, Oklahoma, Nebraska, Arizona and Texas.