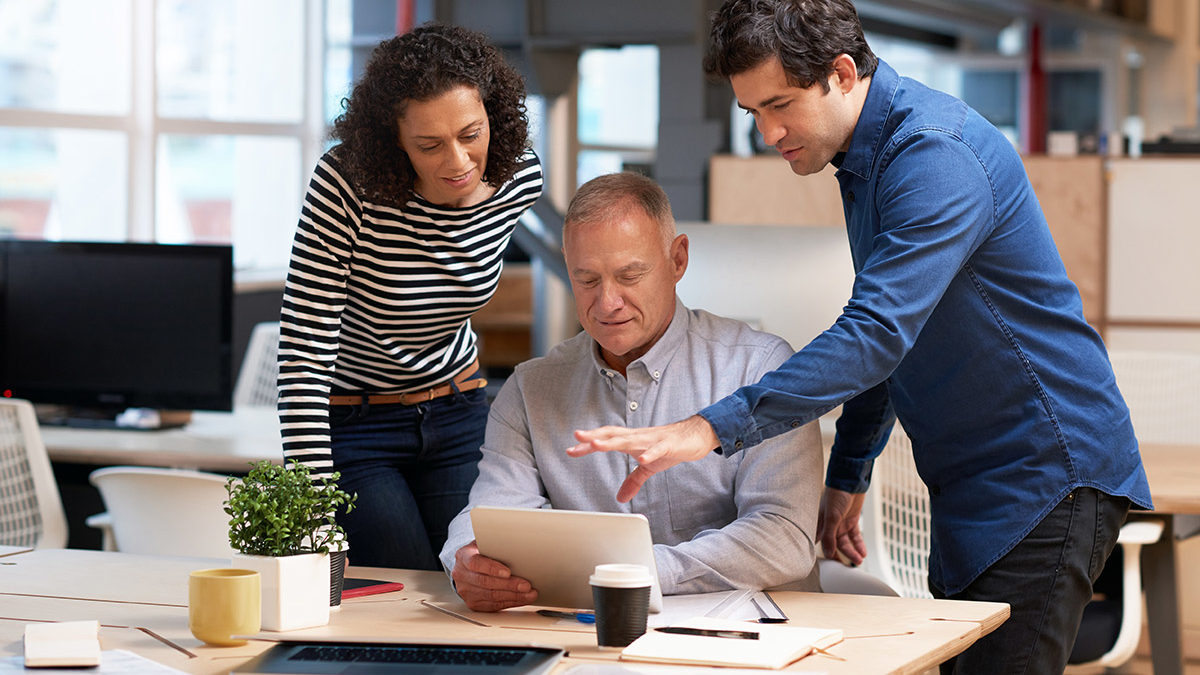 Cash flow is a company's lifeblood
We've all heard the saying "cash is king", especially when it comes to business operations. However, many business owners may not be aware of how different lending products and solutions assess profitability and cash flow. Some solutions do not require that these metrics be linked to secure business working capital.  Accounts receivable financing can be a vital working capital source enabling a company to supplement its cash flow without the pressures of focusing on balance sheet management and financial covenant compliance.
More than your balance sheet
With an accounts receivable lending facility, profits/losses and cash flow are viewed independently for lending considerations. A company reporting a net loss doesn't necessarily mean it has a negative cash flow and can still be eligible for a working capital lending relationship.  For example, some businesses have high capital expenditures which drive a higher leverage ratio and can impact consideration for traditional commercial financing or even a traditional asset based lending facility.  Even though these companies may be highly leveraged, the recording of amortization or depreciation expenses factors into an accounts receivable facility, as those expenses may result in meaningful net losses but without a significant impact to cash flow.
Client payment cycles
Similarly, a company could be posting a profit based on accrual accounting, but be very tight on cash flow as the result of extended payment cycles from their customer base. By leveraging commercial accounts receivable, companies can expedite cash flow in both of these situations to help ensure timely vendor payments, capital expenditure obligations, payroll and other operational expenses without the financial statement performance constraints typically required by traditional commercial lines of credit. By harnessing the cash flow typically locked into accounts receivable, business owners can focus more on growing their business instead of meeting restrictive financial performance metrics and receivables management, which may not be paying in a time frame that allows them to adequately address immediate cash flow needs.
Negotiating vendor payment
Another often unknown benefit of an accounts receivable facility is the potential for business owners to secure better payment terms with their vendors. For example, companies may need 60-90 days to pay their vendors because of an extended payment cycle exercised by their customers. With accounts receivable financing, companies can accelerate their cash flow from sales in as little as 24-48 hours from the time of invoicing, which can be leveraged with vendors to negotiate early payment discounts and potentially more advantageous payment terms. This ultimately means the businesses' net lending costs can be significantly offset or even net neutral by taking advantage of a vendor discount through accelerated cash flow availability.
Focus on growth
One of the most common misconceptions about accounts receivable financing is that it's the lending facility of last resort for failing companies. Rather, this form of working capital lending helps businesses optimize growth opportunities through flexible lines of credit that allow for rapid credit line increases, no financial covenants and often provides for generous concentration limits like those frequently realized by a growing business.
Ultimately, accounts receivable financing can provide needed cash flow support for companies in all stages of their business cycle – not just at a time in which the company may not be performing to the measurement needed to obtain financing support through traditional lines of credit. In fact, it can be an effective financing option for a business that is growing and/or highly leveraged due to the nature of its industry.
Learn more about how UMB can help your business as a financial partner, through business banking and specialty financing solutions.