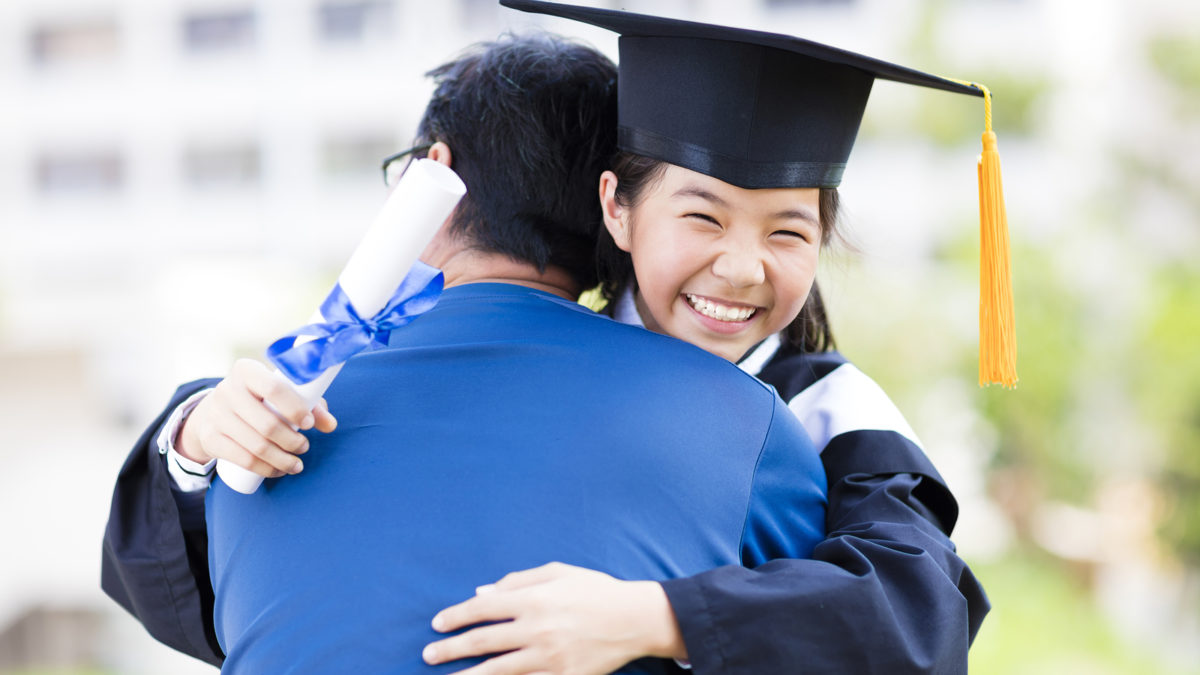 Consider the gift of scholarship for your charitable giving
Scholarships are uniquely personal in their impact, and if you create a scholarship fund, it can reflect your interests and values.
We are quickly coming to the final months of the year and this is the time when many start thinking about charitable giving or making that final gift before year-end. 30 percent of all annual giving occurs in December, according to Nonprofit Source‡, and 10 percent actually occurs on the last three days of the year. For me, it's also the time I think back on a gift that forever changed my life.
During my senior year of high school, a close friend of mine was tragically killed in a car accident. She was a talented and intelligent young woman with so much life ahead of her. We went to the same church and were both lifeguards at our municipal pool, and shared many good times together while growing up.
Following her passing, her family created a scholarship in her memory. I was extremely fortunate to become the first recipient of the fund established in her honor. It was through this scholarship fund that I was able to go to school and pursue my academic goals. This remarkable act of kindness has helped me succeed professionally and be the person I am today. I am forever grateful and honored to have received the scholarship and I encourage people to consider the unique gift of scholarship for their year-end contribution because of the profound impact it can make.
Creating a lasting legacy
Scholarships are uniquely personal in their impact. Donors have the opportunity to be extremely thoughtful in the design and qualifications of the scholarship. Whether it focuses on students pursuing a specific field of study or students who have had certain prior accomplishments and achievements, you can shape the scholarship fund to reflect your interests, your values and what's important to you.
Scholarships make a real difference in the lives of hardworking students. They can help lessen the financial strain out of school and help students concentrate on the most important thing: learning. It's more than a gift, it's an opportunity for success and can create a lasting impact and legacy.
Paying it forward
In addition to establishing a new scholarship fund, donors should consider giving to existing funds. This also creates a valuable opportunity for scholarship recipients to "pay it forward" later in life. Many scholarship funds are managed in perpetuity so there is opportunity for past recipients to give to the fund to see it benefit the next individual – an especially personal giving opportunity. It can also have a significant and meaningful impact on the family who establishes the fund.
As the cost of higher education continues to increase along with student loan debt, scholarships are more critical than ever. Scholarships can make the difference between being able to attend school or not. They are a truly unique way to create an ongoing legacy. Behind every scholarship fund is a story of those that created the fund and the recipients that continue to benefit from it. Take the time to learn about why the fund was established and who made the gift possible.
As we head into a season of giving, I encourage everyone to consider the impact that a scholarship fund could make in the life of a student. From my personal experience, this small act of generosity has stuck with me my whole life. I am honored to have received this gift in remembrance of my friend and it's something I will never forget. Scholarship funding is truly a gift that keeps on giving and one that should not be overlooked.
Chris Calmer
Chris Calmer is senior vice president and team lead for the institutional investment management division of UMB Bank. Chris specializes exclusively in institutional investments. In his day to day role, he provides investment management services to organizations by constructing investment portfolios that help them manage their investments through changing economic environments.