Corporate earnings and fidget spinners
What do corporate profits and fidget spinners have in common? Happiness.
While parents may never understand fidget spinners, kids sure love them. Trendy toys make kids happy, even if we don't understand the intrigue. While we expect fidget spinner fascination to wane and follow the path of prior fads, such as the pet rock, Furbys and silly bands, we think the opposite of corporate earnings expectations.
We believe corporate earnings are moving to trend status and have the staying power to grow for the next eight quarters. And this will translate to happiness in the market. Stock markets do well when corporate earnings are stronger than expected, as earnings are the lifeblood of the market.
July 10 marks the unofficial start to second quarter earnings season, and we expect earnings growth momentum to continue based on the following data.
Shift from Earnings Recession to Earnings Expansion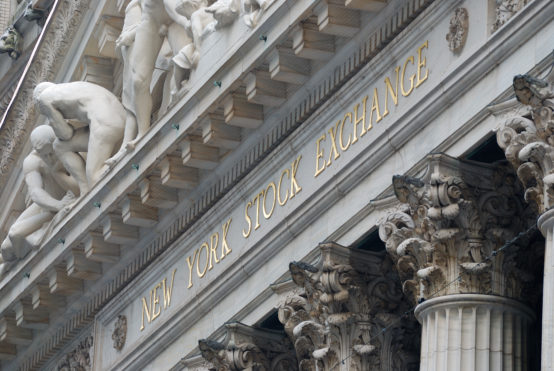 Beginning in the fourth quarter of 2014, corporate earnings evaporated, starting an earnings recession that lasted until the third quarter of 2016 when earnings finally posted a slightly positive gain.
The first quarter of 2017 recorded strong earnings growth of 17.8 percent and sales growth of 8.5 percent. Wage inflation, commodity costs, margins, and share repurchases boosted (and will continue to boost) earnings growth.
Additionally, easy year-over-year comparisons helped these numbers, as earnings declined 5.0 percent last year during the same time period.
(Click to Enlarge)
Industries We're Watching
Technology and finance sectors are expected to have the highest growth rates among all S&P 500 sectors.
Strong demand for cloud-based services and cell phones are leading growth for technology.
In the finance sector, the recent increase in interest rates bode well for banks as expanding margins can make more profit on the money they lend out relative to their interest paid on deposits such as checking/savings accounts. Additionally, higher rates should help offset weaker than expected loan growth trends.
Key Drivers: A Look Ahead
Sustainable corporate earnings growth is driven by economic activity and GDP growth, and corporate earnings are highly correlated. Economic global growth continues to improve, with China and Europe's economic data showing signs of green shoots, and we see a pick-up in domestic growth as well.
As far as corporate earnings expectations, we expect second quarter earnings to increase eight percent and revenue growth to grow four percent.
Timing the Earnings Tailwind
The promise of fiscal stimulus is a tailwind for corporate earnings expectations. Tax reform, reduced regulation and infrastructure spending have the potential to increase earnings by 10 to 15 percent.
However, there are two issues with fiscal stimulus. The first is timing—how quickly will things develop? Given current conditions, it appears this will be a 2018 event.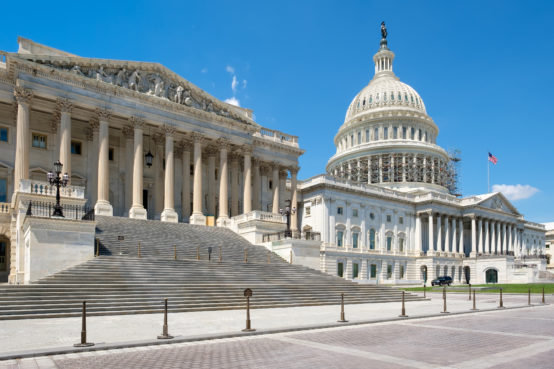 Secondly, fiscal stimulus has a short-term impact on economies and markets. Historically, when you are late in an economic cycle like we are now, fiscal stimulus is effective for only four or five quarters.
Therefore, while potential fiscal stimulus is positive for the long-term, investors will have to exercise some patience and understand that they may be shorter-lived when they are realized.
The Broader View
We have a positive view on the economy and expect GDP to grow at 2.2 percent in 2017. Over time, S&P 500 revenue growth has had a multiplier of 1.5 times GDP growth. This GDP multiplier, plus an expected rebound in oil, supports our 5 percent revenue growth for 2017.
All things considered, we believe corporate earnings expectations for the next few quarters are going to be a trend that will bode well for the markets. Meanwhile, children will continue to play with their fidget spinners – or the next greatest fad – and everyone will be happy.
Follow UMB and KC Mathews on LinkedIn to stay informed of the latest economic trends.
Interested in learning more about our Private Wealth Management division? See what we mean when we say, "Your story. Our focus."

When you click links marked with the "‡" symbol, you will leave UMB's website and go to websites that are not controlled by or affiliated with UMB. We have provided these links for your convenience. However, we do not endorse or guarantee any products or services you may view on other sites. Other websites may not follow the same privacy policies and security procedures that UMB does, so please review their policies and procedures carefully.
K.C. Mathews is executive vice president and chief investment officer, Mr. Mathews is responsible for the development, execution and oversight of UMB's investment strategy. He is chairman of the Trust Investment, Asset Allocation and Trust Policy Committees. Mr. Mathews earned a bachelor's degree from the University of Minnesota and a master's degree in business administration from the University of Notre Dame. Mr. Mathews attended the ABA National Trust School at Northwestern University and is a Chartered Financial Analyst and member of the CFA Institute.
Will Reese is a senior securities analyst for the Private Wealth Management division at UMB. He has an Bachelor of Science degree in psychology from the University of Kansas and a Master of Business Administration degree with an emphasis in finance from Avila University. In his role, Will monitors and maintains departmental equity working lists, recommends stocks for external clients, and provides equity research and analysis for internal customers.