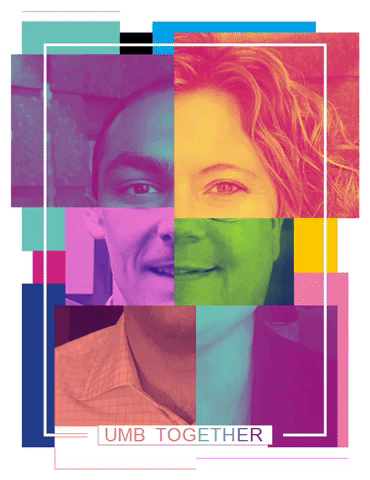 Diversity & Inclusion: 5 tips for getting outside of your comfort zone
There is no secret formula for creating an inclusive workplace. However, there are some ways everyone can help foster and grow this type of environment.
We have a history in society of certain groups of people being underrepresented in the workplace. While simultaneously addressing that underrepresentation in our organization, it's our Diversity and Inclusion mission to ensure everyone is empowered to do his/her best every day– that all, regardless of race, religion, gender, orientation or other diversity dimension, feel fully encouraged and can do their best work every day.
This sounds great on paper, but we know it's not always easy. As human beings, we often have the best of intentions, but might feel uncomfortable asking certain questions or are unsure of how to build relationships with people who are different than us.
Getting outside of our comfort zone is challenging and perhaps a little scary. However, in my experience, the advantages far outweigh any uneasiness.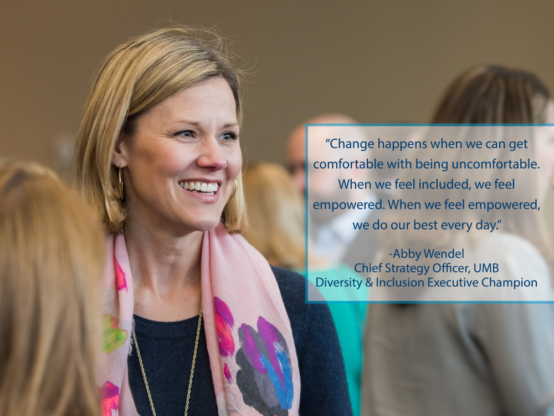 Here are a few suggestions I usually pass on when people ask me what they can do
     1. See others through their lens instead of through your own.
You never know what people are going through. It's important to acknowledge that all of experiences are different and to try to see other people, and their lives, from their perspective.
     2. Realize your own potential by pushing your boundaries.
Recall what it felt like when you first learned how to ride a bike or when you went on your first date. It's awkward and uncomfortable at first, but it can blossom into something beautiful. You can build wonderful relationships and accomplish many things by pushing yourself.
     3. Find an inclusion role model.
Reaching out to people who are different than us doesn't come naturally to everyone, despite our best intentions. Identify someone who it does come naturally to and observe them, ask questions, or go to events together so you can meet new people. We all have hidden biases based on our individual experiences that we're often unaware of. Meeting people outside of our regular circles helps us overcome those biases and assumptions.
     4. Celebrate others for what makes him/her unique.
Diversity and inclusion is all about celebrating what everyone brings to the table. At UMB, we want to recognize the whole associate, not just what you bring to work. We know people perform better at their jobs when they feel comfortable and at home. What makes each person different doesn't need to divide us; it should bring us together.
At UMB, we have found that encouraging people to be their whole selves at work is a great starting point. To encourage this, many associates participate in Business Resource Groups (BRGs) which focus on unique internal audiences, such as race, ethnicity, gender, sexual orientation, veteran status, disabilities and more.
Our BRGs promote inclusion among all associates and provide a talent resource, volunteer and development opportunities and contribute to the company's strategic business objectives. To us, it's important that every associate feels that they've found a second home at UMB.
Learn more about UMB's Diversity and Inclusion efforts here and check out the many career opportunities available.