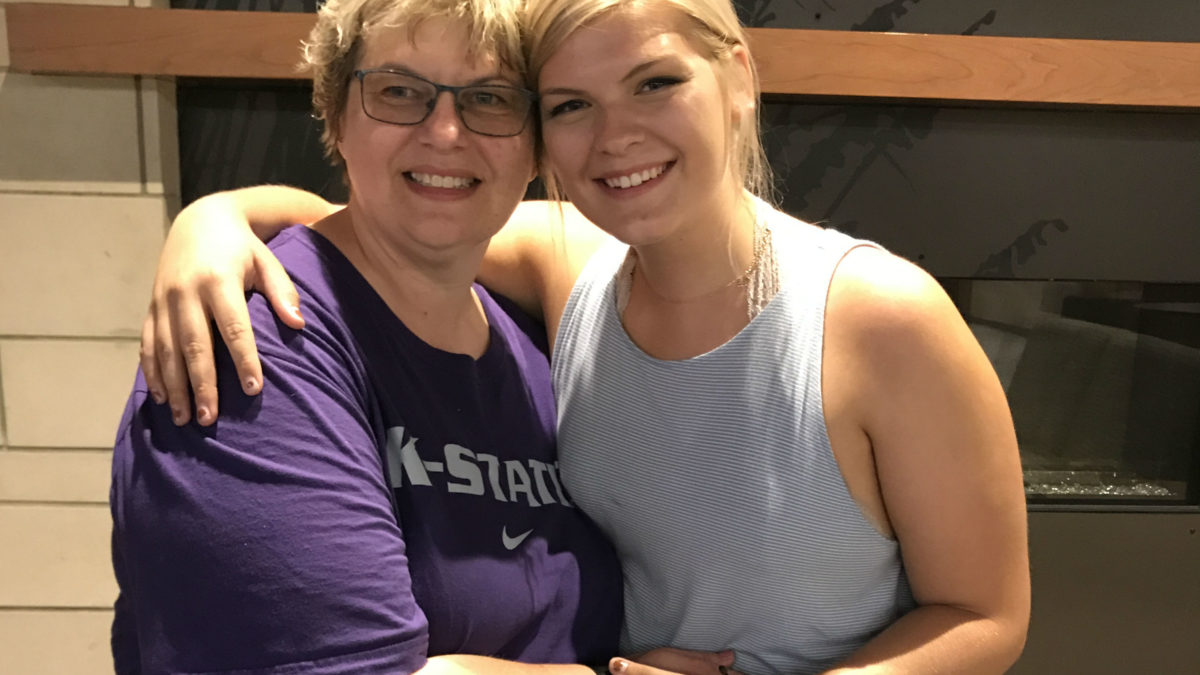 Every bit helps: Assisting children of UMB associates in combating college costs
Meet Peyton Nolan
Since Peyton Nolan's sophomore year of high school, she knew architecture was for her.
Now in her second year at Kansas State University, Peyton describes, "I remember heading back to school after a field trip to Burns and McDonnell, and I looked up the top colleges in the nation for architecture. Kansas State was in the top 10 of public universities and only two hours from home! I knew that was where I wanted to go, and it became my dream school."
However, as the costs of attending college continue to rise, more students are relying on scholarships and grants to relieve the financial burden. "I am an architecture major, and the financial requirements that come with being in the program can be particularly daunting," said Peyton.
The Count on more Scholarship
Peyton's mother, UMB associate Diana Nolan, encouraged her daughter to apply for the UMB Count on more Scholarship for children of UMB associates. Since 2011, this merit-based program has provided financial assistance to children of UMB associates who plan to continue their education in college, post-seconday vocational or technical school programs. "Peyton is my third child to attend college," said Diana. "The cost today is astronomical, so every bit helps."
Peyton Nolan is a two-time recipient of the Count on more Scholarship and says the scholarship allows her to feel more secure in pursuing her educational and career goals. She detailed, "The scholarship has really helped me focus less on financial burdens and more on excelling in my classes. I ended the first semester of this school year with a 4.0 GPA, all while being able to purchase necessary materials, supplies and textbooks for my classes."
Peyton has three more years to complete in K-State's architecture program, but her current plans after graduation include working for a firm in Kansas City or possibly any major city across the country.
"Receiving a Count on more Scholarship means a lot to me," Peyton said. "My academic and extracurricular achievements are being recognized, and to receive the scholarship is further evidence that I really am doing well in school."
Learn more about benefits available to UMB associates and check out current career opportunities.
UMB Financial Corporation
UMB Financial Corporation (Nasdaq: UMBF) is a financial services company headquartered in Kansas City, Mo. UMB offers personal banking, commercial banking, healthcare services and institutional banking, which includes services to mutual funds and alternative-investment entities and investment advisory firms. UMB operates banking and wealth management centers throughout Missouri, Illinois, Colorado, Kansas, Oklahoma, Nebraska, Arizona and Texas.