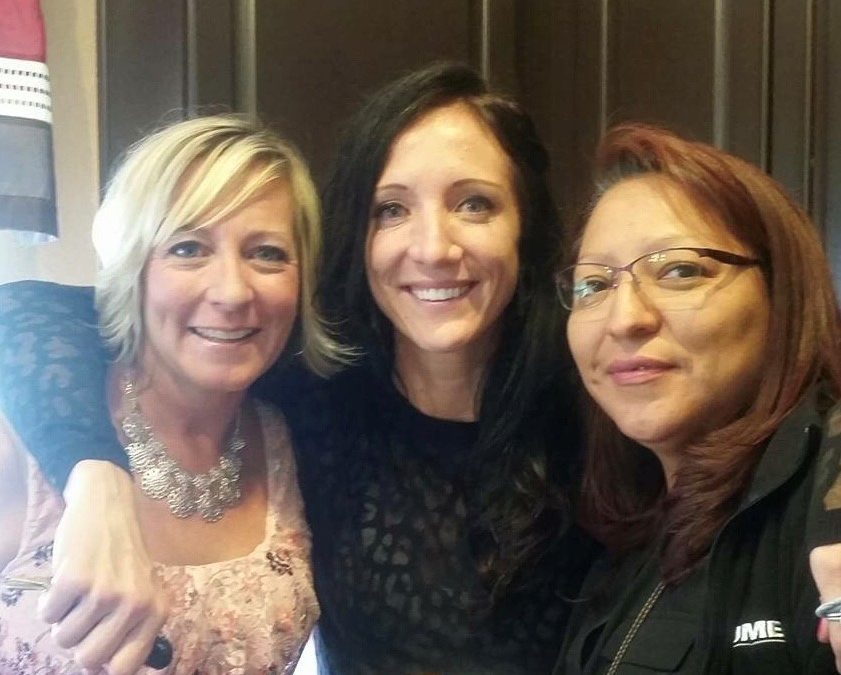 Expect (and inspire) greatness in others to build winning teams
VP/Branch Manager II Tarah King, in Colorado Springs, was recently recognized at UMB's annual sales and leadership conference for driving performance and actively developing her teams. In a Q&A, Tarah shares her strategies for mentoring associates and creating engaging methods to share new information.
What have you learned about leadership through your role as a branch manager?

I have been a branch manager at UMB since I started here, six years ago. I manage multiple branches at the same time (when I won the award I was managing four branches simultaneously), and I try to be accessible and approachable to teams from each branch.
I have learned how to adapt my strategies for delivering information to each location. The best methods for helping associates grow and learn new skills can really depend on the people you have on your team. Everyone is different, and often our priorities as a business are changing too. I really try to figure out where our strengths are and what our priorities are, and align those two.
How do you help your team members grow, develop and learn new skills?
My favorite part of my job is helping people develop and strengthen their skills so they feel more confident on the job. The more familiar they are with every aspect of their job and UMB, the better equipped they will be to serve customers.
Each person's learning style is different. I interact with associates in different ways to give them information in a variety of different forms. I lead fun, engaging in-person meetings. I send out weekly emails that require responses from each recipient. I'm constantly changing up the ways I coach and deliver messages to help associates keep new information top of mind.
The key part of developing others is being engaging and getting people involved in their development. I try not to make people listen to me—I engage people. I ask associates to participate in activities, voice concerns and work with a wide variety of other people. I challenge people to step outside their comfort zones to increase their confidence in dealing with different types of customers.
How would you characterize your leadership style?
I try to create a safe environment where people can feel vulnerable and talk about their weaknesses or challenges. I want people to feel like they can come to me with their needs and their concerns, along with giving and receiving feedback openly. When everyone is focused on the team and our customers, we create an environment where we can all be comfortable learning.
It's important to capitalize on everyone's strengths. When we learn to complement one another's strengths, we can work together. I am passionate about engaging people and learning their strengths.
What is your advice to other leaders for developing teams?
Inspire and expect greatness in others. Good leaders set high expectations and challenge their teams to do and be more. Be a servant leader and encourage a working environment where people can be vulnerable and have room to grow. Know when change is needed and be brave enough to make the hard decisions. Lastly, stay true to who you are…balance is key to sustainable happiness and leadership.
Learn more about careers at UMB and view current career opportunities. Not ready to apply? Become a UMB Insider to keep in touch.
UMB Financial Corporation
UMB Financial Corporation (Nasdaq: UMBF) is a financial services company headquartered in Kansas City, Mo. UMB offers personal banking, commercial banking, healthcare services and institutional banking, which includes services to mutual funds and alternative-investment entities and investment advisory firms. UMB operates banking and wealth management centers throughout Missouri, Illinois, Colorado, Kansas, Oklahoma, Nebraska, Arizona and Texas.