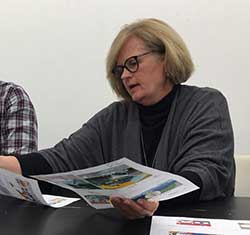 I've been dreaming about expanding School of Economics for years. Field trips at our Blue Springs, Missouri location fill up an entire school year in advance because of the high demand for experiential learning — and we continue to have waiting lists each year. One of the hardest parts of my job is to turn schools or students away from such an important part of their overall education. During the 2018–2019 school year alone, we had to turn away more than 25 schools.
Now, with this second location in the heart of downtown Kansas City, we'll be able to double our impact. While we're still in the pilot phase, the School of Economics at UMB (SOE at UMB) has capacity to host 150 field trips every school year, providing hands-on, reality-based marketplace simulations to 12,000 more students, annually. That means more students in the Kansas City region will be empowered with the skills and life lessons that set a solid financial foundation early on in their lives.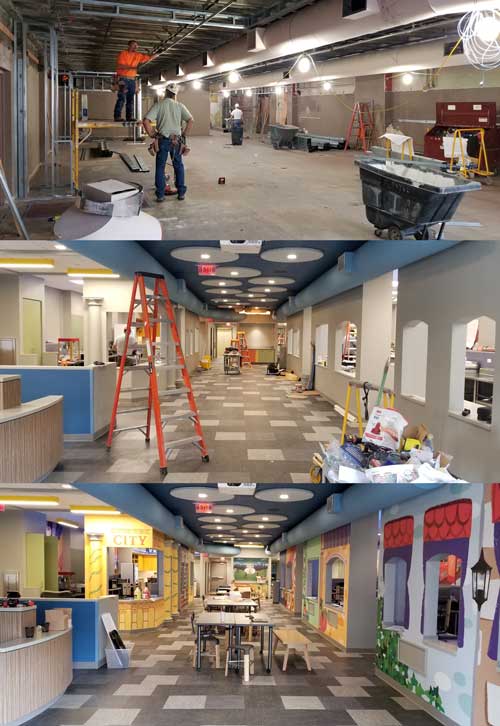 Our relationship with UMB started more than two years ago when a group of its associates came to our program to volunteer. UMB saw the value of School of Economics and the impact we had on children in the community. UMB has been an amazing partner in this endeavor and our cultures complement each other. Both SOE and UMB are committed to supporting the community and our respective staff and volunteers are dedicated to providing the best experience for students, parents and schools who participate in the program.
Now here we are, more than two years later, and we are thrilled to welcome students to SOE at UMB. Thanks to financial support provided by UMB, this location will provide students — with an emphasis on reaching school districts with limited resources — access to interactive, financial education programs. More than 60 percent of the children who attend SOE at UMB will be from underserved schools.
SOE at UMB's programming is curriculum-based. Each day the goal is for students to apply grade-level knowledge as they take out a business loan from the bank, run shops that produce and sell food and craft items, and try to pay off the loan — with interest — by the end of the session. These are real-world experiences that introduce young people to market-place concepts in addition to practicing important soft skills like teamwork and conflict resolution.
We welcomed our very first students on May 7, 2019. Fourth graders from John Fisk Elementary School in Kansas City, Kansas had a wonderful time running the eight shops, city hall and UMB Bank inside the SOE at UMB. One of the students completed her day and said, "This is hard work! I can't believe my mom does this every day. I'm going to make her dinner!"
Teachers praised students who stepped up in leadership positions and those who performed their assigned jobs well. They commented that everyone was engaged, even students who struggle in a traditional classroom setting. Having a job showed students the purpose behind learning.
This year marks School of Economics' 25th anniversary and I can't imagine a better way to celebrate this milestone than by doubling our impact. SOE at UMB will conclude its pilot programming and launch fully with the 2019–2020 school year. Watching the process, as this second School of Economics location becomes a reality, has been a dream come true.
Learn more about UMB and how "More defines us." Also, stay informed on industry trends and noteworthy company news by visiting our UMB in the News section on umb.com or following UMB on LinkedIn.
When you click links marked with the "‡" symbol, you will leave UMB's website and go to websites that are not controlled by or affiliated with UMB. We have provided these links for your convenience. However, we do not endorse or guarantee any products or services you may view on other sites. Other websites may not follow the same privacy policies and security procedures that UMB does, so please review their policies and procedures carefully.