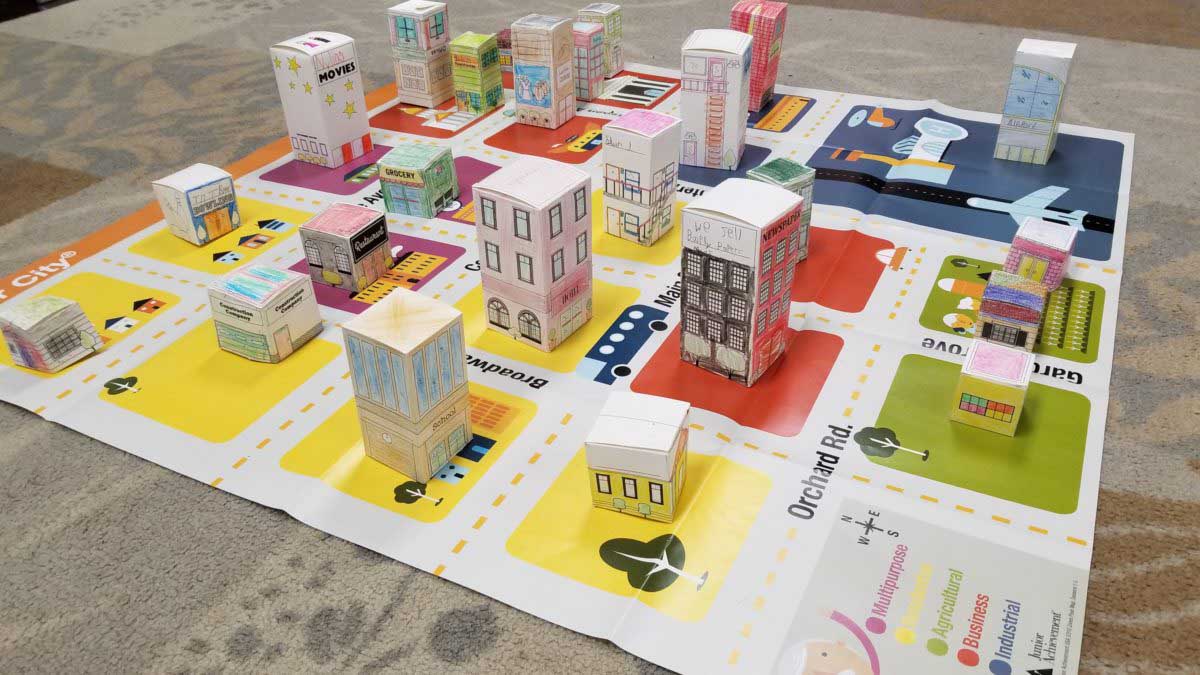 Financial Literacy: Are young people prepared for a global economy?
My daughters and I talk a lot about wants versus needs. Due to these conversations, if the girls receive money for their birthdays or holidays it is now second nature for them to set aside a portion for savings. However, it's surprising how many people do not grow up learning financial basics at home—myself included. Without programs like Junior Achievement (JA), many young people would not learn money basics at school, either. As April is National Financial Literacy Month, it is the perfect time to remember financial education impacts us all. The decisions we make now have a direct impact on our future. I was not yet a parent when I started volunteering with JA, but my involvement with the organization has instilled in me a passion for preparing young people to succeed in a global economy. There are external factors that can help foster a sense of self-efficacy — or "I Can" — in young people, which can result in beneficial behaviors that lead to future success. JA's proven programs and volunteer role models provide students with:
The positive realizations and reinforcement of career aspirations.
An understanding of money management.
Exposure to the benefits of business ownership.
Participation in JA helps students overcome negative or competing environmental factors like peer pressure and lack of understanding or support in community. The JA experience helps foster the self-belief and sense of purpose necessary for young people to overcome challenging circumstances. I believe so strongly in organizations like Junior Achievement of Greater Kansas City‡ that bring financial education and real-world examples into the classroom. Thanks to JA, students from kindergarten to senior year are getting prepared to be a part of the global economy.

Matt Clark
Matt Clark is Vice President Commercial Relationship Manager for UMB. He is responsible for business development and managing a portfolio of existing UMB commercial customers. He joined the Junior Achievement of Greater Kansas City Board of Directors in 2009 and is currently serving as chairman of the board.