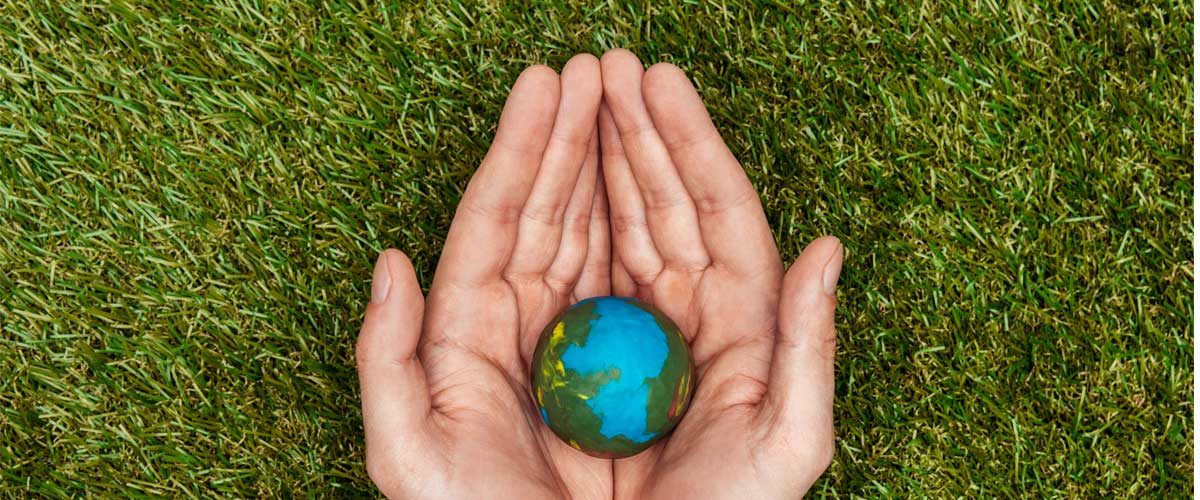 Five green lifestyle tips to save you money
Want to save money and help the planet? These five lifestyle tips can help you cut down on expenses while reducing your energy output.
Life is busy and time is at a premium. That's why it's a good idea to cut down on both expenses and energy by making green choices in your home and lifestyle.
The right bulb
According to the U.S. Department of Energy (DOE), LEDs use at least 75 percent less energy‡ and last about 25 times longer than incandescent bulbs. Remove your inefficient incandescent light bulbs and replace them with longer-lasting, energy-efficient LED bulbs. How do LED bulbs impact your wallet? Well, according to The Simple Dollar, the total cost‡ of one LED bulb over 25,000 hours at $0.13 per kilowatt-hour is $30, while an incandescent bulb will run you about $180—and that's just for one bulb. Switching over each bulb to an LED may save you hundreds of dollars per year. Because they do not need to be replaced as often as incandescent bulbs, you can save money by using LEDs.
Turn off and unplug your tech
By leaving electronics plugged in around the clock, you could be adding nearly 10 percent of energy usage‡ to your monthly utility bill, notes the DOE. Unplug electronics you do not use often, whether it's TVs, cellphone chargers or small appliances. Take this one step further by plugging electronics into power strips so you can turn off many devices at once to cut down energy consumption more conveniently.
Adopt a hygge lifestyle at home
The Danish concept of hygge is all about slowing down, getting cozy and enjoying the simple pleasures of life. Often characterized by blankets, warms mugs of cocoa and ambient candles, the hygge lifestyle could do more than feed the soul—it can also help reduce your winter energy output. When you are home, set the thermostat to 68 degrees Fahrenheit‡ in the cooler months as recommended by the DOE. Instead of relying on your furnace, layer your clothes and use throw blankets to stay warm. In the warmer months, aim to keep the temperature around 78 degrees. These cost-effective temperatures ​provide a comfortable middle ground. Before leaving for work, turn the thermostat up by 7-10 degrees in the summer, and down by 7-10 degrees in the winter. Otherwise, you will be wasting money and energy by cooling or heating your home when no one is there. If you have pets, check with your vet about any temperature concerns.
Drink green
Consuming water is a necessity, but try to avoid bottled water, which uses resources and creates waste. Drinking tap water or water filtered in an at-home system, can drastically decrease waste output and the cost of purchasing drinks to-go. Plastic bottles, according to the Michigan Water Stewardship Program, take about 450 years to biodegrade‡. Worse, plastic produces toxic fumes if they're burned. It's better for you, your wallet and the planet to drink from reusable containers.
Spend less time in your car
Reducing the amount of time you spend behind the wheel will also save money as you will use less gasoline. With the average cost of gasoline‡ around $2.64, according to AAA, filling up two or three times per month can put a dent in your budget. You will also reduce the amount of carbon dioxide your car emits if you drive less. Instead, walk, bike or take public transportation. Not only are these commuting options cheaper, but they are also environmentally friendly (and beneficial for your personal health). Making the switch to LEDs, layering at home to stay warm and cutting out bottled water are all simple, eco-friendly lifestyle changes that can help you save money.
UMB personal banking solutions offer convenience and simplicity to meet all of your past, present and future financial needs. From home loans to auto financing and everything in between, see how UMB personal banking can work with you to find the right products for your life and lifestyle.
UMB Financial Corporation
UMB Financial Corporation (Nasdaq: UMBF) is a financial services company headquartered in Kansas City, Mo. UMB offers personal banking, commercial banking, healthcare services and institutional banking, which includes services to mutual funds and alternative-investment entities and investment advisory firms. UMB operates banking and wealth management centers throughout Missouri, Illinois, Colorado, Kansas, Oklahoma, Nebraska, Arizona and Texas.