Q&A on the evolution of fund administration from coast to coast
Although Silicon Valley and Wall Street may seem very different, asset management and fund administration are evolving from coast to coast. Below, Rich Talley and Ralph Santoro, senior vice presidents of business development for UMB Fund Services, discuss fund administration and the trends they're seeing across the country. With Rich based in the Mid-Atlantic region and Ralph focused west of the Rockies, their experiences collectively showcase the industry's transformation.
Q: How has fund administration evolved during each of your 20-plus years in the industry?
Ralph Santoro: The biggest change in the industry now is consolidation. Both fund administration and asset management firms are consolidating, but their core concept remains the same: try to grow assets and attract investors. Across the industry, the war for talent also continues to intensify.
Rich Talley: From the manager side, raising assets has new challenges, from new regulatory trends to building a stable management team. The increasing focus on distribution is also forcing managers to be much more strategic.
Q: What are some key challenges for asset managers in today's environment?
Ralph: One emerging challenge is how to handle the stable of very mature funds, while also raising assets for niche or alternative funds such as private equity. For older, established firms, the new wave of products hitting the market requires entirely new operational and managerial strategies.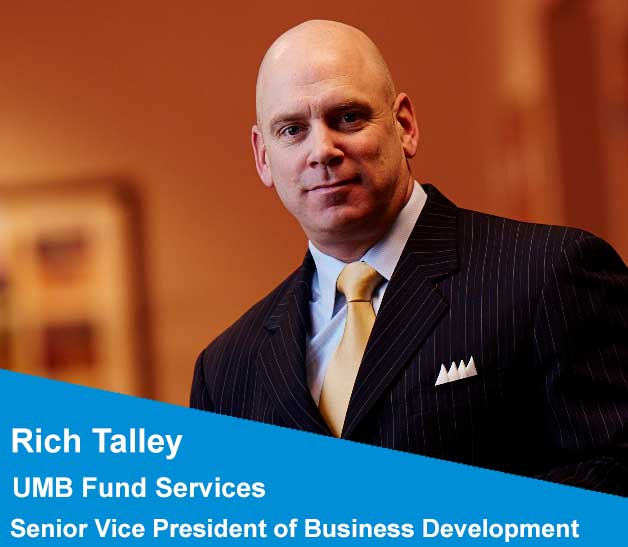 On the West Coast, and as you'd imagine, the managers coming out of Silicon Valley are disrupting the establishment. Traditional firms are trying to keep up with the new kids on the block by reworking their entire business model and focusing more on research and IT systems than ever before.
Rich: With evolving distribution models, active  managers are increasingly seeing assets leave their funds in favor of passive funds—which typically aim to duplicate the investment holdings of a major stock index. Because they require far less hands-on involvement, passive funds offer lower management fees. This means active managers need to offer  a more competitive fee structure  to investors.
Q: What makes for a winning partnership with today's asset management firms?
Rich: A close, trusting partnership is the biggest goal for both parties. That way, everyone can feel like they're all in this together. Every manager has their own idea of what makes the perfect partner, so asking the right questions – and having the right answers – is paramount. It's important to understand a firm's long-term vision—asking about it upfront will lead to a stronger relationship right off the bat.
Ralph: Relationships mean the most in this industry. Relationships don't just happen, so the best way to begin one is to be a student of the firm you're partnering with and, as Rich mentions, ask questions. I always ask managers, "If you could create the perfect administrator, what would it be? What would be your perfect solution?" I want to hear, in as much detail as possible, all their pain points so we can figure out how to alleviate them.
Q: Looking into the crystal ball, what's next for the industry?
Rich: There's no reason to believe consolidation is slowing. With more consolidation, there are fewer players doing more work for fewer firms. To succeed, you need the best players on your team.
Ralph: In a word: Reinvention. If established firms don't reinvent, they will lose precious assets, talent and market share. Firms need to anticipate the next wave and learn to ride it.
Visit UMB Fund Services' website, and follow us on LinkedIn to stay informed of the latest trends in fund administration.

When you click links marked with the "‡" symbol, you will leave UMB's website and go to websites that are not controlled by or affiliated with UMB. We have provided these links for your convenience. However, we do not endorse or guarantee any products or services you may view on other sites. Other websites may not follow the same privacy policies and security procedures that UMB does, so please review their policies and procedures carefully.