EVP/Director of Bank Support Services Charles Littrell was recently honored with a UMB Leadership Award for his effective ability to provide feedback. From an academic background in psychology and education, to years of professional experience, Charles had many insights to share with us about the process of giving and receiving feedback. The following discussion is from a Q&A session with Charles.
What draws you to UMB?
When I started my career, I wanted to be a high school athletic coach. In fact, my background isn't even in finance. As I made career changes and ended up at UMB, I've been successful here because of the people. I've worked for some great people who have invested in me. When I started, I led card loss mitigation, and I've had the opportunity to learn new things. Today, I handle credit card system operations, card, check and online banking fraud and cards project management.
I'm empowered here. In a bigger company, I was one of maybe fifty people who did a similar role. I am, in many regards, one of the go-to people for my subject matter at UMB. There's pressure that comes with that, but I can make mistakes and learn from them. I can see the fruits of my work very clearly here, without question.
What is important to understand about feedback?
1. Don't wait to give feedback.
We all see things over time that probably need to be addressed, but we don't want to start the conversation because we know it may be difficult, we think the issue will correct itself or we don't want to give too much feedback. But if you wait, it will hurt you in the long run more times than not. Be proactive in helping others.
You can't have a functioning team unless you're honest with each other and have built trust. I trust my teammates when they take accountability in adverse situations. When I'm interviewing prospective associates, my line of questioning really gets to the heart of how they act in tough situations. It helps me understand whether someone's a doer or someone who points at others for fault.
Our team requires a lot of trust since we're a service provider, so we talk a lot about sharing concerns directly and setting clear expectations. Unclear expectations can be a detriment to your working relationship.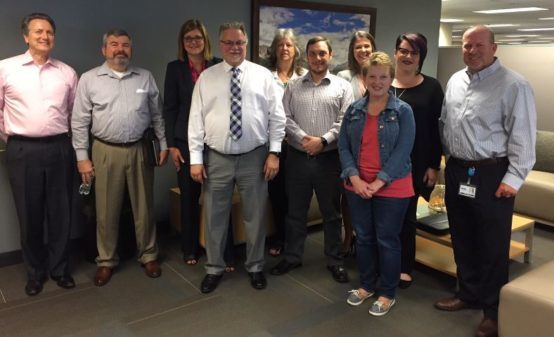 2. Stop and listen when somebody takes the time to give you feedback.
Whether or not you agree with what they're saying—it's an investment that someone is making in you.
When you're listening, you have to pay attention to how your actions have made others feel. A lot of what we do is about relationships, and if your action is potentially hurtful to the long-term relationship—to someone who you need to be successful and to help move the business forward—then you need to stop and listen.
It's tough to hear feedback sometimes. Once on a significant project, I knew we needed to make a change, and I took too long to do it. My boss sat me down one day, and he said, "Hey, I need to give you some feedback—you didn't act swiftly enough." The way in which he gave it to me was, "You're better than this."
I took it to heart because he was someone I respected, and we had a level of trust established. It was tough because I didn't want to disappoint him, but he was right. I've worked for some great people who stopped me in times when I needed to hear something, good or bad, and always with the intent of helping me get better.
3. Speak with facts and data.
If I don't have them, I know I'm not ready to approach the conversation.
I don't think there is a level of truth to all feedback. When you speak with truth and facts, your feedback is tangible, and it's less about perception and what you believe. This approach gives the people receiving feedback the chance to ask clarifying questions. From that dialogue, both sides come to an agreement about clear takeaways. Then, there's follow-up.
I try to be as clear and direct as possible, but never lose sight of the fact that there is a person on the other end. The last thing I want to do is have someone walk away confused, unclear or upset. I'm not perfect at this, and I don't know that I ever will be, so there are times when I'm giving feedback and it registers, "That didn't go well." I'll let that person sleep on it, and then I may ask them to come back the next day. That can happen more when I'm communicating with new associates because we're still trying to understand what's important to each other.
I mentioned that at the beginning of my career, I wanted to be a coach. It's funny how things come back around. It turns out that I get to be a coach every day—just not in the way I thought.
Looking to be part of something more? Check out our Careers page to learn more about our culture, our people and current job opportunities. 
You can also become a UMB Insider, which will give you the first look at some of our new career opportunities and sneak peeks of what it's like to work at UMB.
Based on this piece, we think you might also be interested in reading the following blog posts from UMB's leadership team:
* Three tips for developing strong leaders
* Jim Patterson: What I've learned after 45 years in banking
When you click links marked with the "‡" symbol, you will leave UMB's website and go to websites that are not controlled by or affiliated with UMB. We have provided these links for your convenience. However, we do not endorse or guarantee any products or services you may view on other sites. Other websites may not follow the same privacy policies and security procedures that UMB does, so please review their policies and procedures carefully.