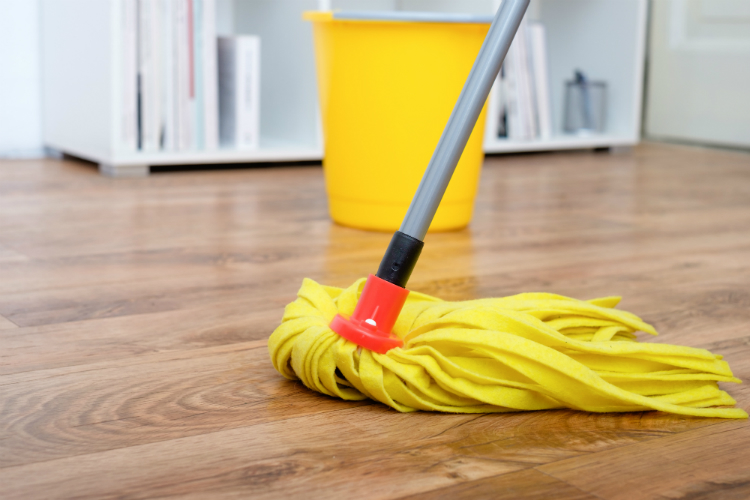 Green tips for spring cleaning your home
When the seasons start changing and the weather becomes warmer, it's time for many to begin their first deep clean of the year. Before you stock up on cleaning supplies, research eco- and budget-friendly choices that can help you save money and protect the environment.
Air out your clothes and your home
Whether you're washing the linens or unpacking your clothes for the next season, instead of using your dryer, hang clothes outside to dry. Green tips like this help cut down on your energy bill  and offers a fresh, outdoor scent. If the weather isn't suitable for outdoor drying, create an air drying space near your laundry room with clothing racks.
Once the temperatures rise, you can save money by turning off the air conditioning and opening the windows. Chances are the air quality in your home has declined in the winter months making it stuffy, so it's time to get fresh air circulating.
Purify air with plants
Another way to help improve your home's air quality‡ is to display plants. Household plants can help remove toxins and purify the air indoors, not to mention sprucing up your décor.
Choose green cleaning products
There are many cleaning product options to choose from at the store. To reduce your chemical use, look for brands with natural ingredients‡, recycled packaging and those with containers that can be reused or repurposed.
Another option is to make your own cleaning products‡. Household items like white vinegar and baking soda make excellent all-purpose cleaners. These ingredients allow you to reduce chemicals in your home and are an inexpensive alternative to store-bought cleaners.
Donate closet finds
Do you often find something in your closet you haven't worn or used in a while? Donate these items to nearby non-profit organizations to help you clean out your space and give your items another use by someone else.
Invest in reusable products
A lot of waste can be created when using paper towels and other throw-away cleaning supplies. Invest in reusable options, like mop heads and cleaning cloths. If you cleaned out your closet and have old shirts you no longer wear, consider cutting them down to create dusting or cleaning rags. You can throw rags and mop heads into the washer and use again.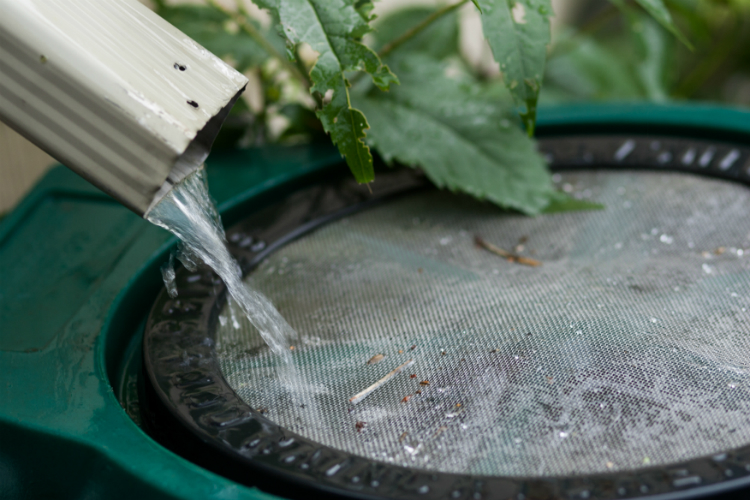 Don't forget about your yard
In addition to cleaning the inside of your home, your lawn and shrubs will need some attention after the winter season. Using a push mower or electric mower cuts down on air pollution, and leaving grass clippings on your yard makes great mulch.
It's important to monitor water use to avoid overwatering your yard. When planting new grass, you will likely need to water every day. From there, watering your yard once a week will be sufficient. Purchasing a rain barrel‡ and collecting water during rainy days is a great way to conserve and reuse this free resource.
These green tips can help you cut down on clutter, manage your environmental impact and save money in the long run.
Read more about how making green choices can help you save money and energy:
Overlooked cleaner energy sources for your home
When you click links marked with the "‡" symbol, you will leave UMB's website and go to websites that are not controlled by or affiliated with UMB. We have provided these links for your convenience. However, we do not endorse or guarantee any products or services you may view on other sites. Other websites may not follow the same privacy policies and security procedures that UMB does, so please review their policies and procedures carefully.

Malenda Shahane
Ms. Shahane is a Vice President Healthcare Marketing Manager for UMB. She is responsible for managing marketing initiatives for UMB's healthcare payments, HSAs, and benefit card products. In addition, she promotes UMB's internal sustainability initiatives. She joined UMB in 2001 and has 16 years of experience in the financial services industry. She earned a MA in Marketing from Webster University. She serves on the boards for BikeWalkKC and Northeast Neighbor to Neighbor.