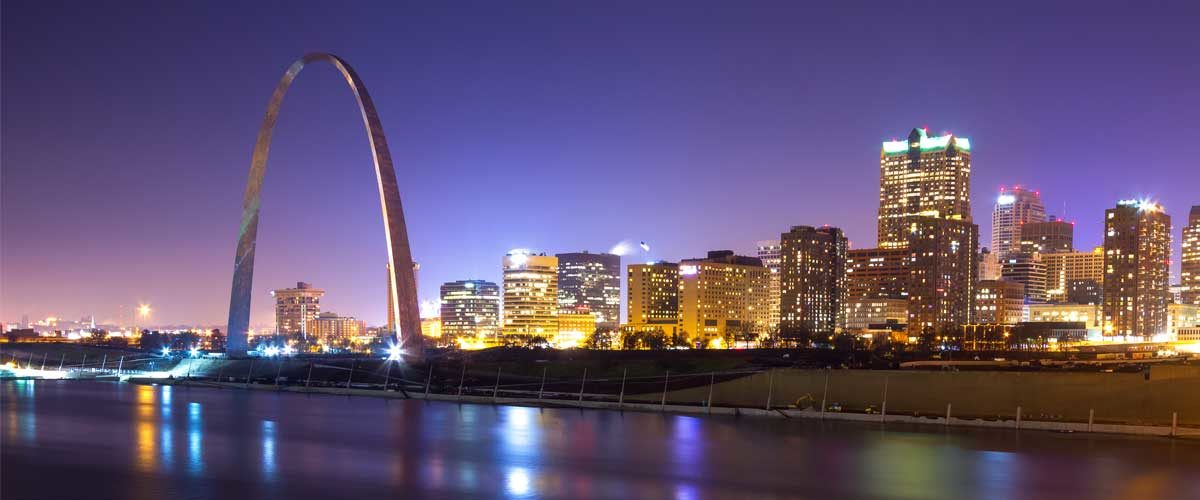 Growth trajectory continues in St. Louis
Peter Blumeyer, president of UMB Bank in St. Louis, and our CEO Mariner Kemper recently sat down with the St. Louis Business Journal to talk about UMB's growth trajectory in St. Louis.
During the past 10 years, our country was witness to a roller coaster of economic ups and downs. From the Great Recession to slow and steady economic growth to a now-booming job market, there hasn't been a dull moment. For the financial world, the past decade shined a light on the strengths and weaknesses of our system and allowed some banks the opportunity to help their customers through even the toughest of times.
Fortunately, UMB Bank was one of those institutions that helped its clients through the challenging times and stood by their side as they flourished into the companies they are today. Because we were not subject to the challenges others faced, we were able to focus our efforts externally instead of internally. We took calculated risks, gained new clients and were one of the first financial institutions to refuse TARP money. As a young banker during one of the most tumultuous financial times in history, my understanding and respect for our lending model only strengthened – and it continues to prove out today.
I recently had the chance to sit down with our CEO Mariner Kemper and the St. Louis Business Journal to talk about UMB's success during the past 10 years, our growth trajectory in St. Louis and our vision for the future. It is always eye-opening when we look at the hard data from the last 10 years to see where we were and how far we have come.
The numbers speak for themselves and show how St. Louis has been one of UMB's fastest-growing markets during the past decade:
* In 2008, average loans for Q2 in St. Louis were at $341 million, and in Q2 2018, average loans were at $1.3 billion.
* We've added 90 associates to our team during that time, taking us from 93 associates to more than 180 today.
Our growth trajectory in St. Louis has been spurred by the quality talent we have on our teams and the focus we have put on different sectors and lines of business, including: general C&I lending, commercial real estate, agribusiness, private wealth management, commercial cards, treasury management, business banking, corporate trust and institutional banking.
We have been building great momentum over the past decade and our growth trajectory in St. Louis shows no end in sight. We are actively looking to: add more associates to our team, partner with existing and new clients on their financial needs and remain committed to giving back to the St. Louis community through organizations like CEOs Against Cancer, the St. Louis Cardinals and local high school initiatives like the MAC scholarships and the St. Louis Chess Club.
I invite you to read more about our growth trajectory in St. Louis in this article from the St. Louis Business Journal and find out why our commitment to St. Louis is stronger than it's ever been.
Stay informed on industry trends and noteworthy company news by visiting our UMB in the News section on umb.com or follow UMB on LinkedIn, Facebook‡ and Twitter‡ to see regular updates about our company, people and timely financial perspectives.

Based on this piece, we think you might also be interested in reading the following blog posts:
* Commercial real estate grows in St. Louis
* Success in St. Louis: Wrapping up 2017
* From Goldilocks to Big Bad Wolf: What to watch in the stock market
When you click links marked with the "‡" symbol, you will leave UMB's website and go to websites that are not controlled by or affiliated with UMB. We have provided these links for your convenience. However, we do not endorse or guarantee any products or services you may view on other sites. Other websites may not follow the same privacy policies and security procedures that UMB does, so please review their policies and procedures carefully.

Peter Blumeyer
Mr. Peter Blumeyer is President of the St. Louis marketplace for UMB. He is responsible for overall commercial growth in the St. Louis metropolitan area and works closely with other lines of business leaders to drive overall growth in the region. He joined UMB in 2006 and has 10 plus years experience in the financial services industry. He currently resides in Glendale, MO with his wife and two small children.