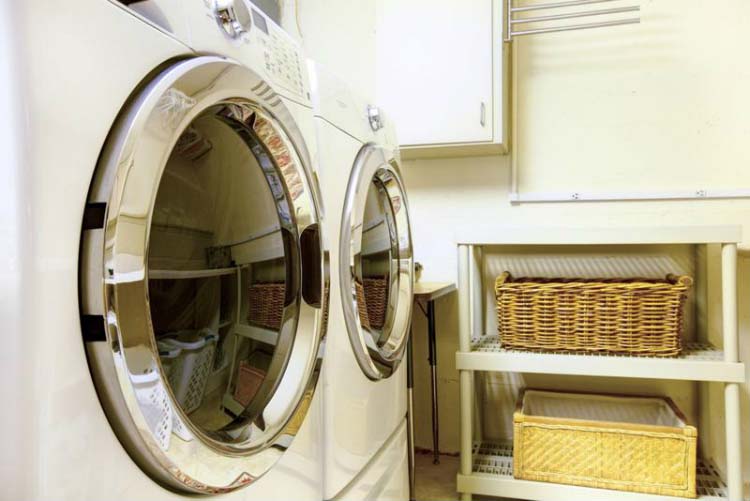 Preparing your finances for a large purchase
Most of us know that for big-ticket purchases in life – like a house, higher education or retirement – it pays to plan ahead. For these major-life expenses, we already have an established framework to plan around, including research aids, apps and professionals, who can offer advice. But for other larger expenses, like buying a new washing machine or a used car, the path forward may be less clear. Work to establish a basic method for saving up toward these expenses that are often planned in advance to minimize their impact on your budget.
How to make a large purchase? Have a good budget system in place
The first step in how to make a large purchase is knowing what you can afford to spend. Like so much else in personal financial management, this is possible with a solid budget. There are a variety of online tools now to make the process of budgeting much easier than it used to be; however,  creating a budget that actually helps you spend less and save more is still somewhat elusive.
As explained by several financial experts who spoke to review site The Wirecutter, the best household budgets are those made from scratch‡, or using software based on a hands-on approach to budgeting. While many budget apps now make it easier to view bank account balances or set savings goals, most are also too automated to turn users into habitual budget creators. The best approach, according to personal financial advisors cited by The Wirecutter, is the method with the most elbow grease involved: collect receipts, manually input values and keep tabs on your spending and saving throughout the month, then tweak as needed.
Start a sinking fund
To pay for a large but pre-planned expense, most of us first reach into our trusty savings account. However, according to some financial columnists like Dave Ramsey, it might be better to set aside money for these kinds of purchases in a sinking fund‡. This can be just a partition of your normal savings account that's separate from your emergency fund and your long-term savings. While these accounts are intended for unknown future expenses, a sinking fund can be used for costs that you plan for in advance.
For example, if you know your auto insurance is billed every six months and costs $500, you can plan to set aside $83 per month in your sinking fund for six months and prepare for that bill without jeopardizing your other savings goals. Or maybe you want to save around $5,000 for a new (used) car. Simply set a time-based goal for saving that amount – if it's 12 months, you know you'll have to set aside about $416 per month. Instead, you might plan to save for 18 months, or $278 per month.
When deciding how to make a large purchase a special sinking fund isn't absolutely necessary for any big purchase you make, but keeping that money separate from other savings can help keep you on track with all your financial goals simultaneously.
UMB personal banking solutions offer convenience and simplicity to meet all of your past, present and future financial needs. From home loans to auto financing and everything in between, see how UMB personal banking can work with you to find the right products for your life and lifestyle.

Based on this piece, we think you might also be interested in reading the following blog posts:
*Tips to consider with filing your taxes
*Top eight tips for sustainable living on a budget
*Budgeting for surprise expenses: How to save $1,000 (or more)
When you click links marked with the "‡" symbol, you will leave UMB's website and go to websites that are not controlled by or affiliated with UMB. We have provided these links for your convenience. However, we do not endorse or guarantee any products or services you may view on other sites. Other websites may not follow the same privacy policies and security procedures that UMB does, so please review their policies and procedures carefully.

UMB Financial Corporation
UMB Financial Corporation (Nasdaq: UMBF) is a financial services company headquartered in Kansas City, Mo. UMB offers personal banking, commercial banking, healthcare services and institutional banking, which includes services to mutual funds and alternative-investment entities and investment advisory firms. UMB operates banking and wealth management centers throughout Missouri, Illinois, Colorado, Kansas, Oklahoma, Nebraska, Arizona and Texas.