How to Raise a Philanthropist
If asked, most people could readily name several influential philanthropists. From Bill and Melinda Gates to Bono and Mark Zuckerberg, some people are well-known for their generosity. However, ask the same people what parents can do to raise children to emulate this type of generosity, and the response might come much more slowly, if at all.
The fact is that while many are mindful of encouraging children to help make the world a better place for future generations, they may not know exactly how to do it.
Why is this important?
By fostering the idea of giving from a young age, children can learn the values and joy in helping, sharing and giving to those who have less than them.
Instilling the core ideals of philanthropy in our children's lives can also help them develop a sense of purpose and self. The key is to educate and give them something to emulate.
Giving comes in multiple forms
People tend to automatically think of financial giving, but that's just the beginning—there are many ways to be a philanthropist. Giving personal time or volunteering, engaging in advocacy, or giving material goods are also ways philanthropists can make a positive impact.
According to the Bureau of Labor Statistics' Volunteering in the United States 2015 survey, 26.6 percent of teenagers (ages 16-19) spent time volunteering. Philanthropy is so popular among Generation Z, this generation has even earned the nickname "philanthroteens."
Little actions can have big results
It is also important to help children realize that it's not always the size of the gift that matters.  According to the Giving USA: 2015 report, $264.58 billion in contributions came from individuals, proving that $20, $10 or even $1 contributions can make a huge impact. Teaching children how their contributions, regardless of size, can make a difference to someone is extremely important in establishing giving values.
The more we do it, the easier it comes
As with anything, frequency helps establish habits. Being mindful of tying in philanthropic lessons in everyday life will help children understand there are more than enough opportunities to help—it's just a matter of recognizing them. A few suggestions:
Share family values and any time devoted to a charitable organization. By making this part of normal conversation, it becomes natural for children to talk openly about giving habits.
Use allowances as a tool for teaching both money management and charitable giving.
Promote everyday acts of kindness, particularly for those less fortunate.
Ask children what areas of concern are important to them and actively support.
Age is just a number, but giving is forever
Philanthropy is possible at all ages—it just takes a little creativity. Here are some ideas for toddlers to high schoolers.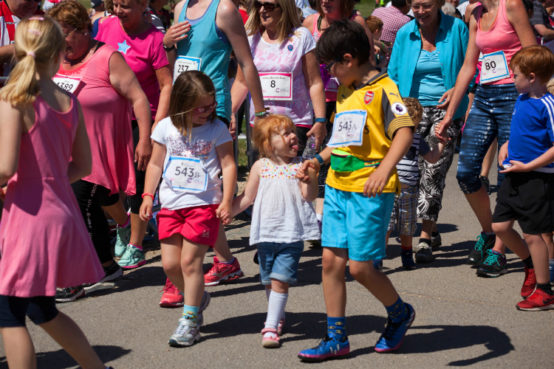 Ages three to 11
Make a "charity" jar for a portion of their allowance. Let the child decide when and where to donate. Consider matching your child's donation.
Visit a charity or event, asking the child for input in selection and planning.
Throw a charitable birthday party, where instead of gifts, guests bring an item to support the child's charity of choice.
Ages 12-14
Give your child a charitable budget and ask them to conduct research and make decisions about distributions.
Encourage children to research and select their own volunteer opportunities.
Identify neighbors who may need help and look for opportunities to assist. Picking up sticks after a storm, writing letters, making and delivering a snack or simply spending time with someone are personal activities that can make a lasting impression.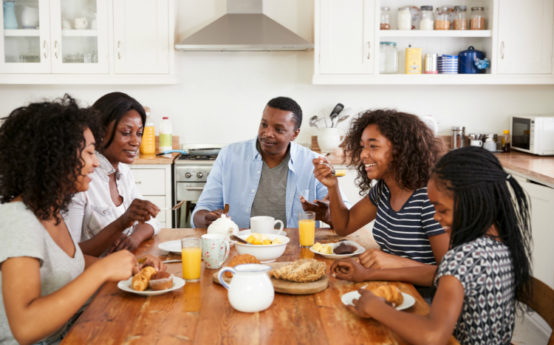 High school 
Research and plan a volunteer day with friends or make a long-term volunteer commitment.
Find out what is needed by an organization, then collect clothes, canned goods, paper products and personal items.
Use social media and public advocacy through school, church or social groups to help and highlight good work being done by organizations.
Explore alternative spring break trips to spend time volunteering.
Raising a philanthropist takes time and is a conscious commitment. Giving children the example and tools they need to create and live philanthropic values can empower them in creating an empathetic society that continues to make the world a better place.
Stay informed on industry trends and noteworthy company news by visiting our UMB in the News section on umb.com or following UMB‡ on LinkedIn.
When you click links marked with the "‡" symbol, you will leave UMB's website and go to websites that are not controlled by or affiliated with UMB. We have provided these links for your convenience. However, we do not endorse or guarantee any products or services you may view on other sites. Other websites may not follow the same privacy policies and security procedures that UMB does, so please review their policies and procedures carefully.
Tags In
Jan Leonard
Jan Leonard is senior vice president and managing director for charitable trusts, private foundations and fine art services. She joined UMB in 2003 and has more than 25 years of experience in the management of private and public organizations. Leonard earned a bachelor's degree from Arkansas Tech University and a master's degree in business administration from Ottawa University in Ottawa, Kan. She is also a graduate of the Cannon School of Foundation Management.