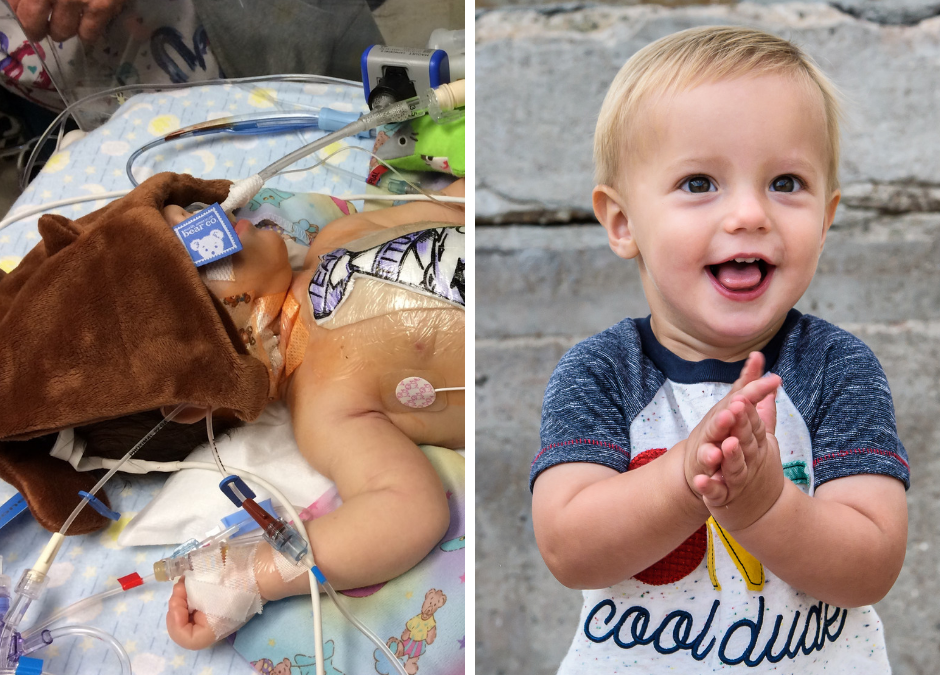 Inside UMB: Videographer takes a passion project to first place
UMB Videographer Melissa Von Lintel recently worked on a video called "Life is Why" to support UMB's partnership with the American Heart Association's Heart Ball in Kansas City. Melissa was thrilled to work on this video, having a personal connection to heart health. Her passion was apparent in the final product as she and the rest of the team who worked on the project recently celebrated the video winning an award from the American Bankers Association. Learn more in this Q&A with Melissa and watch the video below.
Tell us about your personal connection to heart health.
My sister, Katisha, was in labor. I had my suitcase and camera gear packed in my car awaiting the phone call that would let me know when my happy, healthy nephew, Titus had arrived. I already had it planned. I was going to get new born video footage of Titus and make a montage for my sister.
These were the type of videos that I loved making the most–the ones that meant something to others and to myself. I have been creating videos since I was 10-years-old and, and as a young girl who dealt with a lot of insecurities and anxieties, creating meaningful videos was an escape from those struggles. It allowed me to focus on something that brought more joy and confidence into my life.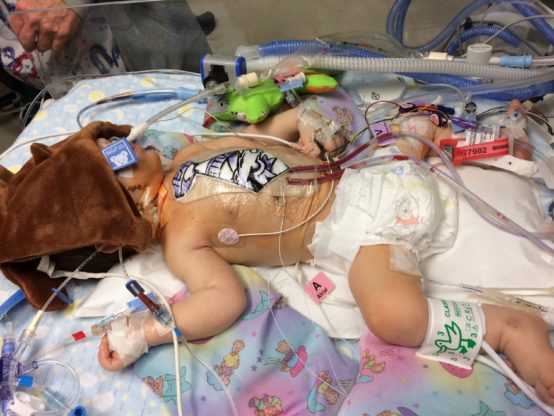 My phone rang. It was Katisha calling me. She was crying and told me Titus was not okay. The two major arteries in his heart were switched, preventing his oxygen from flowing  properly. I drove straight to Children's Mercy Hospital and waited hours for Titus to be airlifted. He had heart surgery on days one and 12 of his life. During this time many thoughts crossed my mind including knowing that once Titus was better, I was going to make him an amazing video!
After a month at Children's Mercy, Titus turned out to be the best case scenario. Now, over a year later he has reached all of his milestones and is living a very "normal" one-year-old life.
Titus reminds me daily how precious life is and how short it can be too. Thinking about him helps me strive to live a fulfilling and happy life.
You work in videography for a financial company. How did you come to work on a heart health video?
In my role on the videography team at UMB, my manager, Mark Roller, came to me with a project. UMB was working closely with the American Heart Association for the Heart Ball in Kansas City and Mark asked me to work on this project. My first thought was about Titus. I knew UMB was very involved in the community and I already felt fulfilled by having the opportunity to work on this impactful project. This was a happy surprise!
Mark, myself and our Community Relations Manager, Jen Houston, worked to create the "Life is Why" video. The video features associates from UMB and KPMG describing their personal reasons for supporting the American Heart Association. I was proud of the work we did and struck by each person's story, but didn't think too much about it after it was completed.
How did it feel to be recognized for your work? 
One day as I was walking into work, Mark stopped me and told me the "Life is Why" video was nominated in the ABA (American Bankers Association) video awards and that it had become a finalist. He had submitted it into the video contest as a surprise.  I realized there were 24 finalists out of more than 400 video submissions. I was beaming with pride and felt honored the video was chosen as a finalist. It wasn't long before I found out our video had won our business category, placing first out of hundreds of videos in the national contest! This was a proud moment for UMB and the result of a team effort, including all the volunteer associates from UMB and KPMG.
When I found out we had won, I thought back to myself as a little girl, editing videos because I loved making something meaningful. I also reflected on one-year-old Titus wildly chasing his sisters around the house. I can't be anything but proud and grateful. I'm proud to work at company that is committed to supporting our community and helping others. I'm grateful for the opportunity to help create the "Life is Why" video, about a topic that means a lot to me and to so many others.
Learn more about careers at UMB, including current opportunities. Not ready to apply? Become a UMB Insider to keep in touch and learn more about job openings and life at UMB.
LLearn
UMB Financial Corporation
UMB Financial Corporation (Nasdaq: UMBF) is a financial services company headquartered in Kansas City, Mo. UMB offers personal banking, commercial banking, healthcare services and institutional banking, which includes services to mutual funds and alternative-investment entities and investment advisory firms. UMB operates banking and wealth management centers throughout Missouri, Illinois, Colorado, Kansas, Oklahoma, Nebraska, Arizona and Texas.