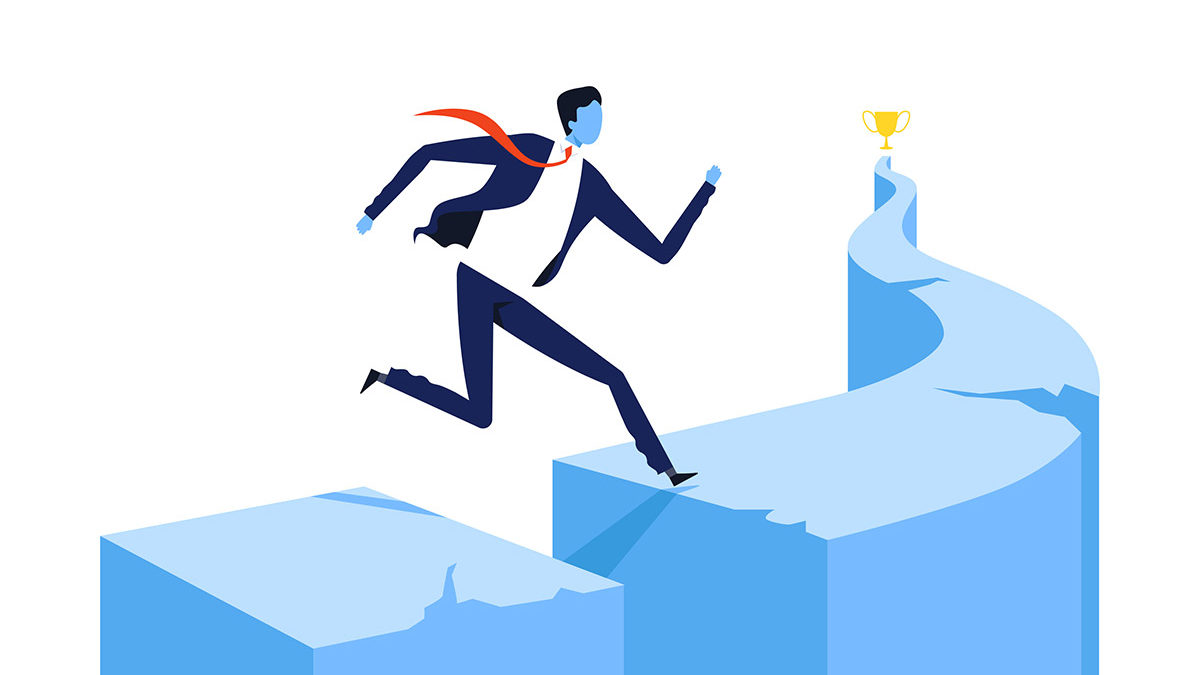 UMB Internship Helps International Student Along His Inspiring Journey to Success
Rodrigue Kissou joined UMB Fund Services' Alternative Investments group as a fund accountant specialist intern in March 2020. An international student from one of the world's poorest countries, Burkina Faso, Rodrigue's internship with UMB and his MBA from Weber State University (WSU) are just his latest achievements during his inspiring journey to success.
When Rodrigue came to the U.S. seven years ago, he had $100 in his pocket and knew just enough English to enroll in college.
Now, Rodrigue has graduated from WSU, becoming the first international student to earn an MBA from the school—all while making great contributions as an intern with UMB Fund Services. Since joining UMB, Rodrigue has been an important part of the group's operational success despite unexpected and unique challenges presented by the pandemic.
It should be no surprise that Rodrigue has thrived in his time with UMB, as his journey has been filled with obstacles—and accolades: seven years of education, six part-time jobs, three associate degrees, one bachelor of science degree, multiple awards, four high-level internships, and now an MBA.
According to Josh Merrill, fund accounting manager and Rodrigue's manager at UMB, Rodrigue was a perfect fit for his team for many reasons.
"I'm happy to have Rod on my team and glad he chose UMB," Merrill said. "I was really impressed by his story when I first interviewed him and knew he would bring something special to our team. He always brings a positive attitude to work and is always willing to learn. His background and the way he has overcome his obstacles are truly amazing and should be a great example for everyone."
It's rare to have an intern who is capable of leading by example for coworkers by creating a picture for what's possible, but Rodrigue has done just that. And while internship with UMB will conclude this summer, Rodrigue has also learned valuable lessons that have prepared him for more success in the future.
"This was the first time I ever worked remotely and was in a new field where I had very little experience, Rodrigue said. "Fortunately, I was virtually surrounded by amazing teammates who dedicated their time and patience to me every time I needed them. Josh went above and beyond by personally involving himself in my training. Therefore, the support of my manager and teammates while I learned and gained knowledge has been the most valuable and rewarding part of my internship at UMB."
To learn more about Rodrigue's inspiring story, read his full profile by WSU Today‡.
When you click links marked with the "‡" symbol, you will leave UMB's website and go to websites that are not controlled by or affiliated with UMB. We have provided these links for your convenience. However, we do not endorse or guarantee any products or services you may view on other sites. Other websites may not follow the same privacy policies and security procedures that UMB does, so please review their policies and procedures carefully.
UMB Financial Corporation
UMB Financial Corporation (Nasdaq: UMBF) is a financial services company headquartered in Kansas City, Mo. UMB offers personal banking, commercial banking, healthcare services and institutional banking, which includes services to mutual funds and alternative-investment entities and investment advisory firms. UMB operates banking and wealth management centers throughout Missouri, Illinois, Colorado, Kansas, Oklahoma, Nebraska, Arizona and Texas.