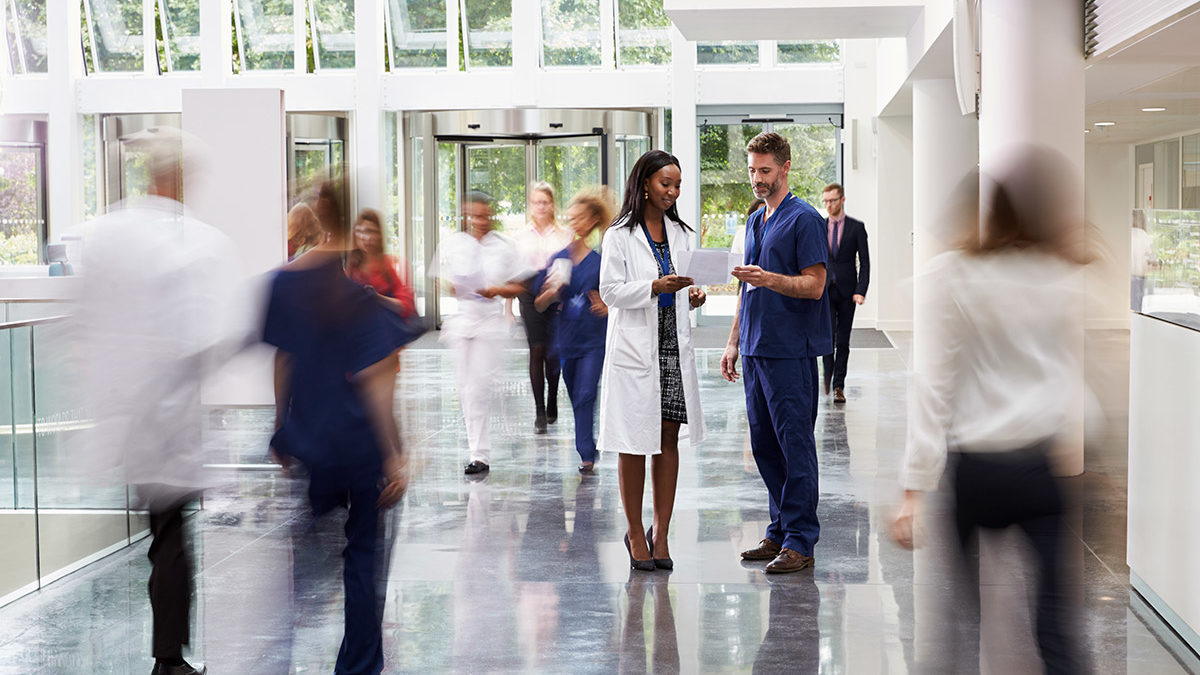 Healthcare institutions may benefit from additional stimulus provisions under consideration by Congress
As Congress moves toward providing a fourth round of stimulus provisions in response to the COVID-19 crisis, the following are several provisions currently being considered for this stimulus package that would be directly relevant for healthcare institutions.
Reinstatement of tax-exempt advance refundings of tax-exempt bonds
An advance refunding involves refinancing an outstanding tax-exempt bond issue more than 90 days prior to its stated call date. The ability to advance refund tax-exempt bonds with a new tax-exempt bond issue was eliminated in the Tax Cuts and Jobs Act of 2017.
Reinstating tax-exempt advance refundings would allow hospitals to take advantage of the current low interest environment to realize interest rate savings by refinancing outstanding debt, and potentially restructure existing debt to increase short-term cash flow.
Increasing the cap on bank-qualified bonds from $10 million to $30 million or more, with potential future increases tied to the rate of inflation
Issuers that issue $10 million or less of tax-exempt bonds within a calendar year can designate those bonds as "bank qualified," which is the small issuer exception in the Internal Revenue Code. Banks can deduct up to 80% of their funding cost when they purchase bank-qualified bonds, which typically results in lower interest rates for bank-qualified bonds compared with non-bank-qualified, tax-exempt bonds.
Under the American Recovery and Reinvestment Act of 2009 (known as the Recovery Act), Congress increased the bank-qualified limit to $30 million for calendar years 2009 and 2010, which significantly increased the issuance of bank-qualified bonds during those years. Knowing that history, increasing the bank-qualified limit to $30 million or more today (with potential future increases tied to the rate of inflation) would significantly increase the size and number of projects that may be financed by an issuer with that bond type. And, it could also potentially decrease the financing cost of those projects compared to non-bank-qualified financing options.
Creation of a taxable, interest-subsidized bond program
The Recovery Act created the Build America Bond (BAB) program for the 2009 and 2010 calendar years, in which issuers could issue taxable BABs and receive a 35% direct subsidy from the U.S. Treasury Department to offset their interest expense associated with these bonds.
The primary purpose of the BAB program was to increase the pool of investors for new projects through the issuance of taxable bonds, while putting the issuer in the same financial position as if tax-exempt bonds had been issued instead.
Some key limitations of the BAB program included:
A failure of Congress to appropriate the full amount of the subsidy payable to issuers (sequestration)
Proceeds of the bonds could not be used to finance projects for non-governmental borrowers
Proceeds of the bonds could not be used for refundings
A new taxable, interest-subsidized bond program could provide issuers with the ability to access a larger pool of investors for their bonds while still benefiting from a net interest cost similar to a tax-exempt bond issue. The success and attractiveness of such a program would depend on language in the bill that provides for:
Receiving subsidy payments without the threat of sequestration
Utilizing bond proceeds to finance projects for not-for-profit borrowers
Utilizing bond proceeds to refund outstanding debt (would permit the equivalent of a tax-exempt advance refunding)
Allow non-profit borrowers to participate in the $600 billion Main Street Lending program‡ for small and mid-sized businesses (announced in March)
The Main Street Lending program provides for:
Loans between $250,000 and $300 million
Interest-only payments for two years
Final term for the loans of up to 5 years
Providing access to the Main Street Lending program for non-profit borrowers would provide another source of short-term financing to help meet their cash flow needs.
Sources: UMB Internal Data, SIFMA, Bloomberg and Bond Buyer
UMB Bank Public Finance is committed to helping healthcare institutions fulfill their quality-of-life and growth aspirations. Visit umb.com to learn more about how we can support your organization, or contact us to be connected with an investment banking team member.
---
This communication is provided for informational purposes only. UMB Bank, n.a. and UMB Financial Corporation are not liable for any errors, omissions, or misstatements. This is not an offer or solicitation for the purchase or sale of any financial instrument, nor a solicitation to participate in any trading strategy, nor an official confirmation of any transaction. The information is believed to be reliable, but we do not warrant its completeness or accuracy. Past performance is no indication of future results. The numbers cited are for illustrative purposes only. UMB Financial Corporation, its affiliates, and its employees are not in the business of providing tax or legal advice. Any materials or tax‐related statements are not intended or written to be used, and cannot be used or relied upon, by any such taxpayer for the purpose of avoiding tax penalties. Any such taxpayer should seek advice based on the taxpayer's particular circumstances from an independent tax advisor. The opinions expressed herein are those of the author and do not necessarily represent the opinions of UMB Bank, n.a. or UMB Financial Corporation.
Securities offered through the UMB Investment Banking Division and UMB Financial Services, Inc. are:
NOT FDIC INSURED | MAY LOSE VALUE | NOT BANK GUARANTEED
UMB Investment Banking Division is a division of UMB Bank, n.a. UMB Bank, n.a., is an affiliate within UMB Financial Corporation. UMB Financial Services, Inc., Member FINRA, SIPC, is a wholly owned subsidiary of UMB Financial Corporation, and an affiliate of UMB Bank, n.a.