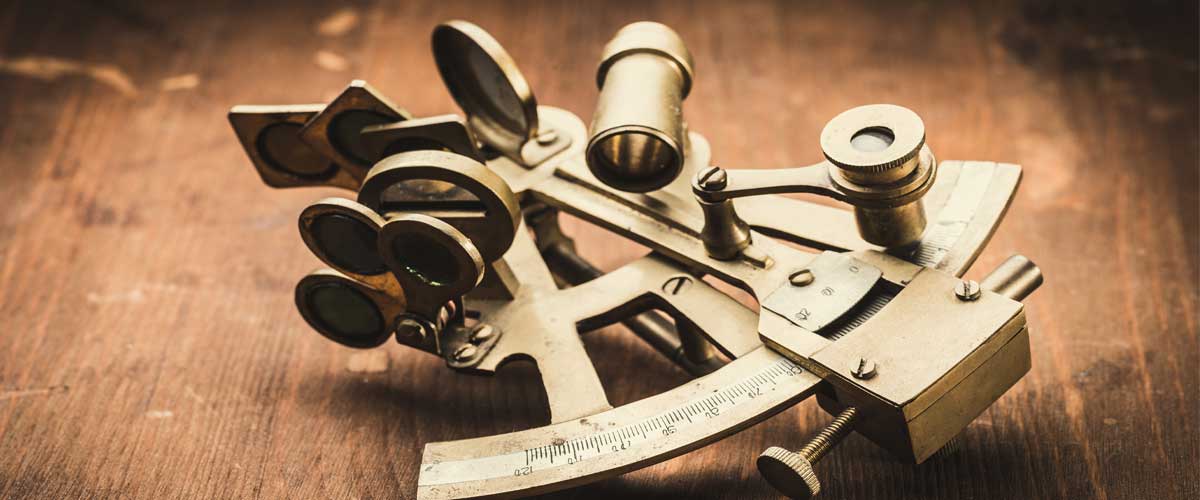 Q&A with Pete Bergman: How the Bank Depository User Group is addressing COVID-19
Pete Bergman currently serves as the chairperson of the Bank Depository User Group, which is an association of 27 U.S. banks that serve as custodians. In this Q&A, Pete Bergman shares what's happening in the custody industry right now, as custodial banks ramp up cooperative efforts to help support the economy-wide challenges brought on by COVID-19.
The phrase "user group" might, at a glance, make the Bank Depository User Group sound like an informal group of technologists—but it's more significant than that. The Bank Depository User Group was formed in 1982 to promote cooperation among depository banks across a wide range of operational topics. Over the years, the Bank Depository User Group has been instrumental in bringing to bear certain procedural developments at the Depository Trust & Clearing Corporation (DTCC), the largest depository in the world.
Pete Bergman served on the BDUG's steering committee for five years prior to beginning his term as chairperson earlier in 2020. In the following Q&A, he shares perspectives on how the 27 member banks in the Bank Depository User Group are collaborating to help meet current challenges.
Q. Why is cooperation among depository banks important—and how does that change during a time of crisis?
 The COVID-19 crisis is largely uncharted territory for our industry. We are seeing similarities to the aftermath of the 9/11 attacks in terms of market disruptions, volatility and near zero interest rates. This time, every financial institution in the world is facing all those challenges…but within the environment of social distancing.
The Bank Depository User Group is providing an important forum for custody banks to share information and establish new best practices for custody operations. We are doing this through membership conference calls, webinars, as well as well as sharing relevant communications from DTCC, Investment Company Institute (ICI), Securities Industry and Financial Markets Association (SIFMA), and the Federal Reserve.
Q. Have any procedural changes been enacted, either by the DTCC or other members of the BDUG?
Yes, while DTCC is largely an electronic depository, it does still have a vault for physical processing. Because of the COVID-19 pandemic, DTCC is temporarily not accepting delivery of physical certificates. Custody banks have adapted by working with DTCC to produce certified copies, accompanied by letters of indemnity. These steps circumvent the need for immediate presentation of the physical certificates.
There are other facets of custody which are impacted by social distancing protocols. For instance, we cannot handle inbound and outbound checks in the typical manner. Instead, we maximize the safety of our associates by having only one person in the office to handle this function and make electronic images for distribution to our client teams.
Another challenge is that client entrance into many foreign markets requires original documentation with wet ink notarized signatures. Sometimes, legalization by the client's state or a foreign consulate is also required. A few markets have relaxed these requirements, and all other markets are processing documentation at a slower pace than usual, making it difficult for companies to move as quickly as they can. Market developments are routinely shared as part of Bank Depository User Group best practices calls to help inform all members.
An additional area of focus is fraud awareness and prevention. Unfortunately, there are criminals seeking to take advantage of the current crisis for personal gain. There has been a very noticeable spike in phishing emails related to COVID-19. For example, some emails include a link to an organization purporting to support first responders. Others state that the recipient may have been exposed to someone with the virus. Beyond our standard fraud prevention technology and user education, we are conducting secondary security procedures—going beyond even the strong procedures always in place—to verify the authenticity of any email directives we receive.
Q. Are you aware of any strains in the custody market, like operational constraints created by employees working from home?
No. UMB and all other major custody banks have sophisticated business continuity plans to ensure all vital functions remain uninterrupted. These plans are comprehensive and are reviewed by our regulators.
We do have to be more purposeful in planning collaboration within and among our teams. Obviously, all meetings are now over the phone or via video call. Being able to see the team members helps us stay connected and collaborative.
Q. What other trends are members of the Bank Depository User Group paying close attention to?
Every custody bank as well as the broker community is focused on reducing operational risk. To that end, Bank Depository User Group member banks are engaged with DTCC in its efforts to increase trade pre-matching and reduce trade fails.
Another element that has our attention is the trend toward blockchain and digital currencies. As with many in the financial services space, we are exploring where we best fit into the evolving eco-system.
Q. What else should clients or their investors know about the custody function right now, during volatile markets and a health crisis?
 While clients may not rest easy about the value of their investments during this turbulent period, they should not have to worry about the safety and security of their investments since UMB and other custody banks are fully functional.
The current challenge is far different from the financial crisis of 2008. Then, the situation was some financial institutions were sick while their associates felt well. Now, financial institutions are stable, while the population is threatened with sickness. Fortunately, business continuity plans and remote work capabilities provide solutions to challenges that would have been far more difficult a decade ago.
Our industry has always operated in a rapidly changing environment. Today's technology has put us in good position to continue business as usual even in the event of the crisis we are facing today. We will face challenges, and new opportunities, but clients and investors can rest assured that the foundations are strong, and we will continue to deliver the high-touch service and partnership UMB is known for.
Visit our website to learn more about institutional custody and our global and domestic custody solutions.

When you click links marked with the "‡" symbol, you will leave UMB's website and go to websites that are not controlled by or affiliated with UMB. We have provided these links for your convenience. However, we do not endorse or guarantee any products or services you may view on other sites. Other websites may not follow the same privacy policies and security procedures that UMB does, so please review their policies and procedures carefully.
UMB Financial Corporation
UMB Financial Corporation (Nasdaq: UMBF) is a financial services company headquartered in Kansas City, Mo. UMB offers personal banking, commercial banking, healthcare services and institutional banking, which includes services to mutual funds and alternative-investment entities and investment advisory firms. UMB operates banking and wealth management centers throughout Missouri, Illinois, Colorado, Kansas, Oklahoma, Nebraska, Arizona and Texas.