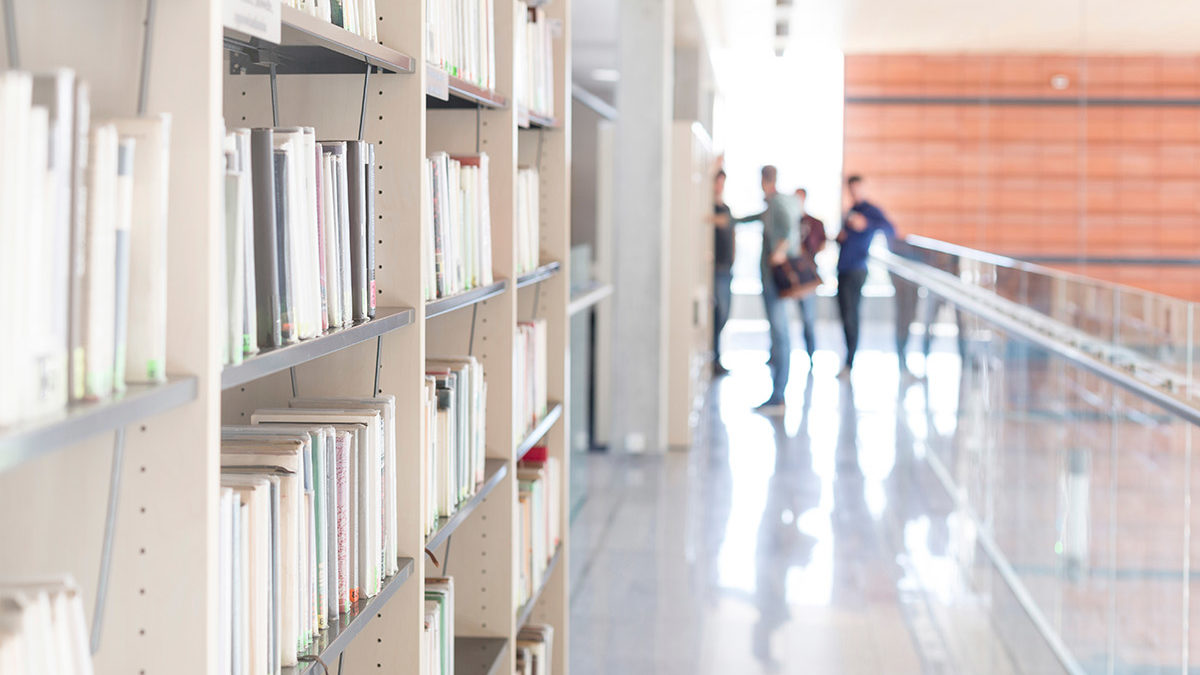 Financing considerations for higher education executives after the CARES Act
Higher education institutions are facing unprecedented strains as COVID-19 has effectively closed campuses. Many are working extremely hard to continue providing quality instruction through online offerings. Unfortunately, the scale of the curricular challenges may be matched, or even exceeded, by the financial challenges.
In light of the financial pressures our higher education clients are facing, we discuss financing options below that executives can keep in mind or take action on.  We also provide a summary of key CARES Act provisions designed to provide financial relief to higher education institutions during these challenging times.
Included among the CARES Act's provisions are billions of dollars of relief for public and nonprofit entities, including higher education. The CARES Act sets up an Education Stabilization Fund‡ totaling $30.75 billion, which is effectively split into three pools:
Funds to K-12
Funds to governors
Funds to higher education
Funds for higher education institutions are available as sub-components of the latter two pools (see summary below).
Depending upon the severity of the financial pressure and cash flow relief options your institution has at its disposal, additional financing considerations may helpful. Following are strategies to consider:
Short-term financing, taxable or tax-exempt, in the form of bond, revenue, grant or tax anticipation notes to shore up liquidity and/or meet student reimbursement outflows; any of these may serve as a bridge to federal or state aid payments
Increasing existing taxable lines of credit
Short- or long-term, tax-exempt financing for COVID-19 related expenditures to replenish institutional working capital or reserves. You could adopt a Reimbursement Resolution for these expenditures, whether capital (facilities), equipment or personal protection equipment (PPE), as soon as possible and begin conversations with your financial team.
Restructuring or deferring principal payments with direct lenders or purchasers
Refunding near-term principal payments on publicly sold bonds and reallocating to later years
Borrowing from endowment
Approaching donors to request conversion of all or a portion of restricted gifts to unrestricted status
Each of these financing considerations has both near- and long-term impacts, credit implications and variability in use, which must be evaluated through financial and cash flow modeling before moving forward. The CARES Act will no doubt be a lifeline for many institutions, but either the timing or the amounts may not be enough on their own.
Summary of CARES Act's support for higher education
 Pool #2 – State Governor Directed Monies – 9.8% of Total (approx. $3 billion)

Governors can distribute these funds to agencies and institutions across higher education and K-12 "that have been most significantly impacted by coronavirus"
Designed to support schools in their ongoing efforts to deliver education and continue to operate

Pool #3 – Dedicated Funding to Colleges and Universities (approx. $14 billion)

90% or $13 billion is to go directly to higher education institutions

75% of these funds shall be distributed to institutions based on their enrollment of Pell students
25% of these funds shall be distributed to institutions based on their non-Pell enrollment
For each, the enrollment count shall not include students exclusively enrolled in online courses prior to COVID-19 outbreak
Half of funds must be used to provide emergency financial aid grants to students for expenses related to the disruption of campus operations due to COVID-19, i.e. food, housing, course materials, technology, healthcare, and child care
7.5% or $1 billion is reserved exclusively for historically black colleges and universities (HBCU) and other minority-serving institutions
2.5% or $350 million is reserved exclusively for certain institutions under Part B, Title VII of the Higher Education Act that the Department of Education (DOE) determines have the most unmet need related to the effects of COVID-19 outbreak
Flexibility for Institutions and Emergency Aid to Students
The CARES Act provides emergency flexibilities for both students and institutions.
Institutions will no longer need to match funds for campus-based aid programs.
Institutions are allowed to use federal Supplemental Educational Opportunity Grant (SEOG) funds for emergency scholarships to students.
Institutions can also issue work-study payments to students who are unable to work due to workplace closures.
Students who had to leave school due to COVID-19 will not be penalized in the future by excluding the term from counting toward financial aid time limits and waiving Satisfactory Academic Progress requirements.
Program requirements are also waived for teachers pursuing teacher loan forgiveness.
Employer Tax Credit for Student Loan Borrowers
Temporary provision included to expand the existing tax exclusion for employer-provided educational assistance to include employer-paid student loan benefits (benefit ends at the end of 2020).
Tax break will enable an employer to provide up to $5,250 toward an employees' education costs (existing program) or toward an employees' existing student loan debt (new temporary benefit).
Federal Student Loan Borrower Relief
Provisions in the CARES Act are designed to assist student loan borrowers and household budgets as a result of economic impacts of COVID-19.
Suspension of all involuntary collections of defaulted student loans, i.e. wage garnishments, Social Security garnishments and tax refund offsets.
Suspension of most federal student loan payments through September 30, 2020 (Direct Loans and FFEL Loans).
Many terms and impacts to payments or payment forgiveness are stipulated.
Does not apply to private education loans (approx. 17% of total student loan market).
 As you consider financing opportunities and the CARES Act impacts for your institution, connect with UMB's higher education specialists to put their experience to work. Visit our website for more information.
This communication is provided for informational purposes only. UMB Bank, n.a. and UMB Financial Corporation are not liable for any errors, omissions, or misstatements. This is not an offer or solicitation for the purchase or sale of any financial instrument, nor a solicitation to participate in any trading strategy, nor an official confirmation of any transaction. The information is believed to be reliable, but we do not warrant its completeness or accuracy. There are risks associated with all transactions involving investment securities. As with any investment, please read all offering information, prospectus, or any other required disclosures before initiating any transaction. Past performance is no indication of future results. The numbers cited are for illustrative purposes only. The opinions expressed herein are those of the author and do not necessarily represent the opinions of UMB Bank, n.a. or UMB Financial Corporation. Future results may vary.
Products offered through UMB Bank, n.a. Investment Banking Division are:
NOT FDIC INSURED | MAY LOSE VALUE | NOT BANK GUARANTEED
When you click links marked with the "‡" symbol, you will leave UMB's website and go to websites that are not controlled by or affiliated with UMB. We have provided these links for your convenience. However, we do not endorse or guarantee any products or services you may view on other sites. Other websites may not follow the same privacy policies and security procedures that UMB does, so please review their policies and procedures carefully.
John Wendling
John R. Wendling joined UMB Bank, n.a. in 2019, as senior vice president for the Investment Banking Division's Public Finance Group. John maintains a specialty in the higher education and non-profit sector as well as public-private partnerships, where he provides national coverage for UMB. John has more than 13 years of public finance experience having completed more than $3.5 billion in financings since 2006 across multiple sectors and types of debt offerings. In bringing his extensive experience to UMB, he is proud to provide astute and well-reasoned investment banking services, including structuring and marketing negotiated municipal underwritings and private placements, to UMB's higher education, nonprofit, municipal, healthcare and corporate issuers/borrowers. He is a consistent speaker and contributor at many industry conferences including NACUBO, CACUBO, OACUBO, CDFA and more. John earned his Bachelor of Arts degree in economics from Duke University, and holds FINRA Series 7, 52, 63 and 79.