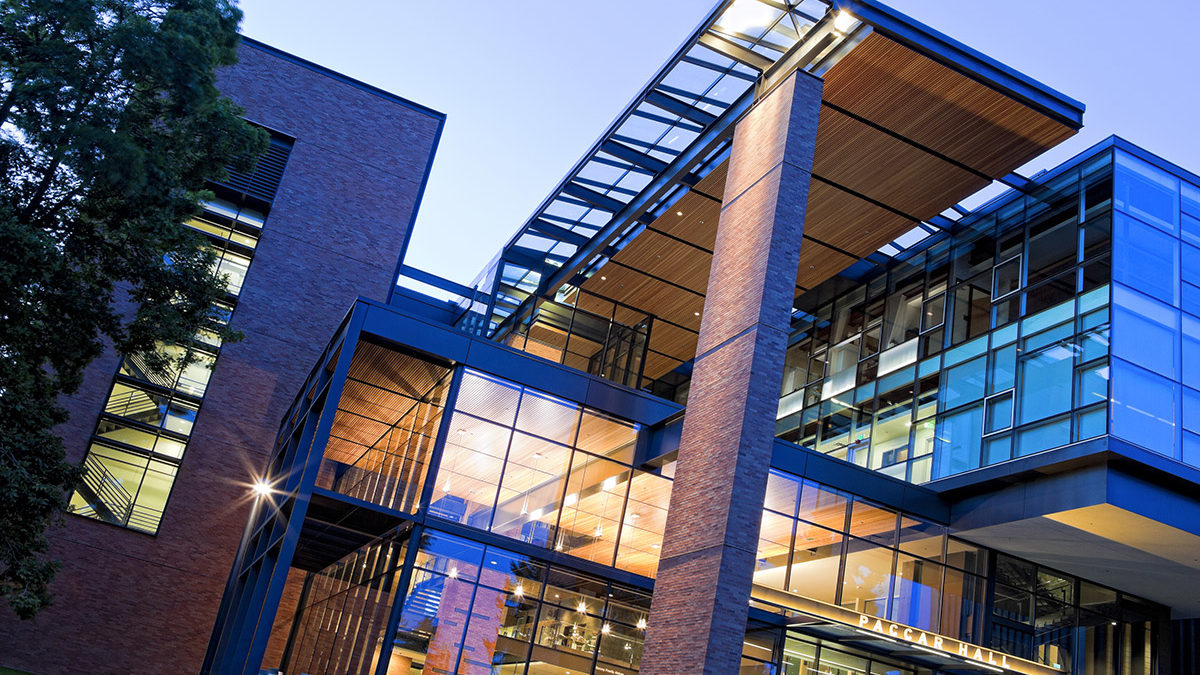 The P3 project risk spectrum: Identifying and addressing newly presented risks
The risk landscape around public-private partnership (P3) arrangements looks different today than before the COVID-19 pandemic. That's true for specific projects—think of a campus parking structure with practically zero revenue—and for the project partners more generally. This article provides a P3 project risks framework to help higher education institutions, as well as municipalities and other public sector parties, stay alert to critical issues that may arise in the coming months. It then touches on two broad risk factors that may loom large: force majeure and project cash flow pressures.
Risk distribution in P3 projects
In any P3 project, the public and private parties retain, share or assume risks to varying degrees, depending on the specific risk factor.
For example, say a university student housing facility is under construction and set to be delivered this fall, with management to continue by the private developer.
Who carries risk and shoulders financial burden if the private developer is unable to complete the facility due to extenuating circumstances and no fault of their own?
Or, the developer does deliver the completed facility but occupancy, and therefore revenue, is only 40% of forecasted figures. Which party suffers the financial consequences in this case?
The answers to these questions will depend on the specific P3 contracts and obligated parties. Public sector parties should reopen those contracts now and, with their legal counsel and advisors, study the consequences of non-performance by the various obligated parties in the case of risks both foreseen and unforeseen in the contractual language.
The P3 risk spectrum
As a starting point in that analysis, consider the P3 project risk spectrum expressed in the below graphic. Continuing the university housing example, this spectrum is commonly split into the five core P3 contract arrangements:
Design
Build
Finance
Operate
Maintain
Then, within each broad risk category is a trio of underlying risk factors. These serve as examples and are not an exhaustive list of risks. Each of these specific factors is expressed as a horizontal bar. The bar's placement relative to the midline expresses risk-sharing in a typical P3 arrangement. This type of chart is commonly used in value for money (VfM) analysis to visually quantify risk-based decision-making and outcomes.
Note several key points:
A bar centered on the midline would indicate equal sharing of the risk factor. But in practice, risk factors tend to fall primarily—but not entirely—on one side or the other of that midline.
The greater part of most of bars lies on the private entity's side of the midline. This is part of what makes P3 arrangements attractive to the public sector participant.
Three specific P3 project risk factors (or project responsibilities) are born most heavily by the public sector participant: facility programming, residence life and force majeure. Each of these could be financially relevant in the COVID-19 economy.
Source: UMB Institutional Banking
Force majeure and frustration of purpose
In the midst of the COVID-19 pandemic, P3 contracts should be closely read for the existence of—and specific language within—any force majeure provisions, which serve to free the parties of liability or reduce remaining obligations in the event of an extraordinary event beyond the parties' control.
However, even the most carefully worded contracts tend to leave the public entity carrying nearly all force majeure-related risk, because it is the public entity's stakeholders who stand to benefit from delivery and operation of the project.
At present, private businesses across the U.S. are finding it difficult, and in some cases impossible, to fulfill contractual obligations. There's no question that the COVID-19 pandemic—and the economic fallout from the response to control its further spread—is extraordinary in its occurrence and scale, especially in certain geographical areas.
But can relief be sought on the grounds that fulfilling a contract is an impossibility, an impracticality or a frustration of purpose? To answer this question, we suggest careful contract review with trusted legal counsel and advisors as you analyze your specific project and, potentially, prepare for timely notification of the triggering event.
Following is some additional context that may be helpful as you conduct such a review:
There is no universal standard or definition for force majeure under English law, so the applicability of these potential arguments will depend on whether the P3 contract contains a force majeure provision and, if so, its specific language.
Private parties may argue that their inability to deliver stems from their need to keep their employees and/or sub-contractors safe during a pandemic. Further—and perhaps critically—they may argue this inability results from state or local government public health response (i.e., by executive order or mandate or legislative action).
When present, force majeure clauses often set out the circumstances involving an unforeseen supervening event that excuses a party from performing its contractual obligations in addition to the prescribed workout provisions.
In the absence of a force majeure clause—or if the circumstances for which such a clause could be triggered come into question with regard to impossibility or impracticality—relief could be sought via "frustration of purpose" argument, which is an extra-contractual defense. Here, the applicable legal doctrine focuses on the parties' purpose in making their contract and the nature of the fundamental bargain.
Again, we suggest a close legal review to establish the rights of each party and what triggering event(s) would allow a force majeure provision, if present, to be invoked.
Project cash flows pressures
At time of writing, we do not know the exact fall reopening circumstances for colleges and universities across the U.S., especially considering state and local guidelines or requirements to bring students, faculty and staff back on campus. We do know the effects of the pandemic continue and leadership is focused on maintaining public safety with measures like social distancing and reducing on-campus headcount to a percentage of capacity.
We recognize the intensive planning efforts colleges and universities are making to enable safe, on-campus operations. We also know certain students and their families may opt for continued virtual learning until a vaccine or other healthcare interventions are readily available.
P3 partners should begin now, if you have not already done so, to evaluate the project's operations budget in light of virtual versus on-campus enrollments and safety-oriented scenarios. Focus areas may include how to mitigate potential cash flow shortfalls resulting from lackluster demand, social distancing limitations on occupancy and lack of facility availability.
In dynamic budgeting and financial models, seek to establish the extent to which occupancy management and expense controls can help to offset revenue loss and still ensure debt obligations (both payments and covenants) can be met.
The P3 partners may need to pursue methods to support project cash flows through means such as direct expense support and accrual, capital infusion and/or short-term borrowing.
Level setting
We strongly recommend an in-depth legal review with counsel and advisors to understand contractual obligations and termination provisions to help mitigate P3 project risks.
Further, we believe P3 parties should come together to embrace the "partnership" aspect of the P3 and work toward a reasonable and mutually beneficial path forward whereby the contract can survive and stakeholders are not harmed.
None of us knows the duration over which COVID-19 will impact project design, delivery or operations. Therefore, termination of long-term contracts without an attempt to adapt and contingency plan may be premature.
In "level-setting" conversations among P3 partners, seek to establish realistic expectations and contingency plans for the future. Financial strains will vary based on where the project is in its lifecycle. Critical issues for discussion will therefore vary widely. Generally speaking, they may include:
Project status
Timeline for delivery
Revenue generation
Expense management
Project cash flow sensitivities
Ability to service debt
Use of reserves
Capital infusion
In each of these topics, P3 partners may identify strategies to support the project's stability until more "normal" conditions are present. Establishing a level-setting process now—to include regular checkpoints going forward—may help parties avoid contentious legal issues and compounded financial stress.
Overall, this risk framework can help public institutions evaluate P3 project risks in the context of COVID-19 economic fallout.
We are committed to serving higher education institutions nationally to maintain their continued financial strength and assist institutions to achieve their growth aspirations. UMB Financial Services, Inc. municipal advisors are well-equipped to assist in the P3 legal review and financial modeling process to help find a quality path forward during these complex conditions. Contact us to connect with a municipal advisor team member.
---
This communication is provided for informational purposes only and is (1) not an offer or solicitation for the purchase or sale of any financial instrument; (2) not a solicitation to participate in any trading strategy; (3) not an official confirmation of any transaction; and (4) not a recommendation of action to a municipal entity or obligated person and does not otherwise providing municipal advisor advice. The opinions expressed in the communications are those of the author and do not necessarily represent the opinions of UMB Bank, n.a., UMB Financial Services, Inc., or UMB Financial Corporation (Combined hereafter as "UMB"). The communication is based upon information available at the time of publication and is believed to be reliable, but UMB does not warrant its completeness or accuracy, and it is subject to change at any time without notice. UMB is not liable for any errors, omissions, or misstatements. You should discuss any information and material contained in this communication with any and all internal or external advisors or other professionals that are deemed appropriate before acting on this information.
Securities offered through the UMB Investment Banking Division and UMB Financial Services, Inc. are:
NOT FDIC INSURED | MAY LOSE VALUE | NOT BANK GUARANTEED
UMB Investment Banking Division is a separately identifiable division of UMB Bank, n.a. UMB Bank, n.a., is an affiliate within UMB Financial Corporation. UMB Financial Services, Inc., Member FINRA, SIPC, is a wholly owned subsidiary of UMB Financial Corporation, and an affiliate of UMB Bank, n.a.
John Wendling
John R. Wendling joined UMB Bank, n.a. in 2019, as senior vice president for the Investment Banking Division's Public Finance Group. John maintains a specialty in the higher education and non-profit sector as well as public-private partnerships, where he provides national coverage for UMB. John has more than 13 years of public finance experience having completed more than $3.5 billion in financings since 2006 across multiple sectors and types of debt offerings. In bringing his extensive experience to UMB, he is proud to provide astute and well-reasoned investment banking services, including structuring and marketing negotiated municipal underwritings and private placements, to UMB's higher education, nonprofit, municipal, healthcare and corporate issuers/borrowers. He is a consistent speaker and contributor at many industry conferences including NACUBO, CACUBO, OACUBO, CDFA and more. John earned his Bachelor of Arts degree in economics from Duke University, and holds FINRA Series 7, 52, 63 and 79.