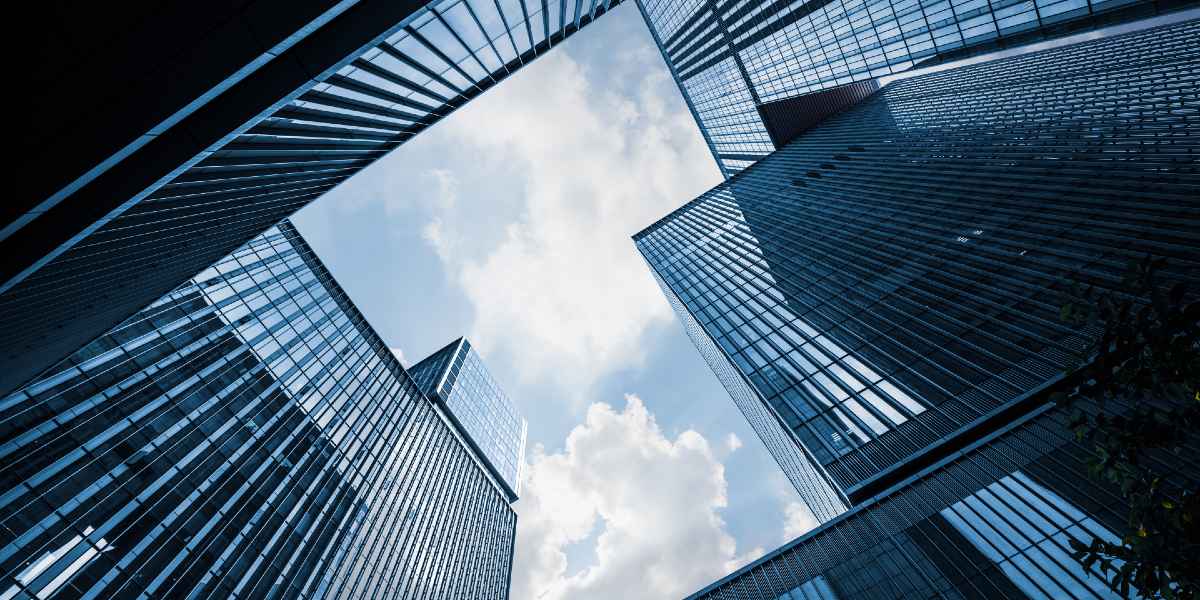 2020: One for the Books
Steve Winget, Fixed Income Specialist at UMB, and Michael Gros, Financial Analyst at UMB, share insight on yields, 2020's impact on the markets and look ahead to 2021.
Where do yields go from here, and how long will yields stay this low? As we approach the final stretch of 2020, we review the impact of this year on the markets and look ahead to 2021. One thing is certain: this year has been one we will never forget.
Equities fell off a cliff in the first quarter and then we saw them crawl back in the coming months. In the bond market, we saw yields nose diving in the early months and then attempt a slow and steady climb back. After the yield decimation in March, we didn't see the 10-year clock in at 80bps again until later in the year.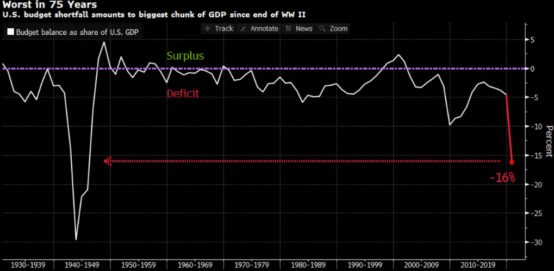 Source: Bloomberg
In the third quarter we saw a lot of positive economic data indicating a bounce back. Fiscal stimulus played a large part in the economic recovery we witnessed. Fast forward to December, and most of that stimulus has now expired or is expiring. We are often reminded that stimulus does not come without a price. During 2020, the United States posted its largest fiscal deficit on record. The shortfall reached 3.1 trillion in September which swelled the U.S. debt to overlap the economy's size. This deficit soared to 16 percent which was the largest since 1945.                                                                                                                                                                                                                                         
Additional stimulus on the horizon
As of early December, weeks after one of the most divisive elections in modern U.S. history, there has not been a second round of fiscal stimulus. Earlier, in October, Kristalina Georgieva, the managing director of the International Monetary Fund, said she has "no doubt" the U.S. will implement a new economic stimulus package. So, rounding the corner into 2021, where does this leave the feasibility of another round of stimulus? Talks of a bipartisan bill have been stalling since July and Americans are split on whether another round of fiscal policy will soften the blow from this pandemic. There is a lot of doubt that anything will get passed before the end of the year. In the wake of vaccine advancements from companies like Pfizer, another trillion-dollar stimulus package has been moved to the backburner, at least for the time being.
2021: A look forward
A question that is often asked is, where do yields go from here? Or perhaps, how long will yields stay this low? I guess we should preface with this: after what 2020 has thrown at us, anything is possible. But barring another global catastrophe, I think we have a pretty good idea of how rates will look in 2021 – anchored on the short-end and higher on the long-end.
Since April, there hasn't been a correlation between Treasury yields and the change of the number of coronavirus cases in the U.S. However, Bloomberg Intelligence equity strategists have found that the peaks in coronavirus cases have coincided with strong moves higher in equities (see graph below).  This could be due to how stocks got a lot of help with fiscal stimulus early on, and they've recently seen another uptick with hopes of a vaccine. This looks to continue with a new large stimulus package which is currently being pushed by the incoming Biden administration.
Source: Bloomberg
But what about Treasury yields?  As we get more information on when the vaccine will be readily available for anyone who wants it, we should see the yield curve continue to steepen with the 10-year Treasury likely rising above 1.00 percent in the first quarter, with some economists estimating it will go as high as 1.50 percent by the end of 2021. The Treasury Department is also expected to sell more long-term bonds to lock in low-interest costs for decades, which would in turn increase the supply of long-term Treasuries and marginally lower the price, increasing the yields.
But there's a limit to how high rates could go with the Fed buying $80 billion in Treasuries per month with no end in sight. The Fed's balance sheet is currently sitting at $7.2 trillion, more than $3 trillion higher than at the beginning of the year. At a House Financial Services committee hearing on December 2, Jerome Powell was asked if the central bank is considering taking steps to begin to restore their balance sheet to its pre-pandemic levels in light of vaccine hopes. The Fed Chair responded by saying the Fed is "going to keep our rates low and keep our tools working until we feel like we're very clearly passed the danger that is presented to the economy from the pandemic."
When the time comes, the Fed would move slowly and carefully, Powell said. When asked how long it will take before that time comes, he responded by saying, "I think we will know a lot in the next four to six months about vaccines. But the real issue though is what are going to be the effects of people whose jobs may have changed or gone away. The post-pandemic economy is going to be very different. We're going to learn a lot about that in the second half of the year."
To his point, recall how all the service sector jobs gained over the past decade were lost in just the first few months of the pandemic. As of now, only about half of those have been recovered. Colder weather across much of the country is beginning to decelerate economic activity as outdoor dining is becoming nearly impossible. And with new COVID cases surging throughout the country and expected to continue as we move into winter, the writing is on the wall for more lockdowns across parts of the U.S. that may force even more businesses to close, slowing economic activity and ultimately creating more setbacks to the speed of the post-vaccine economic recovery. A new round of government stimulus will help get us through the next three to six months, but we shouldn't expect to see real growth until the second half of next year. Hope is on the horizon and that's where the market is focused.
UMB Bank Investment Banking Division delivers a comprehensive suite of solutions, including market data and modeling, technology platforms and fixed income sales. Visit umb.com to learn how UMB Bank Investment Banking Division can support your bank or organization, or contact us to be connected with an investment banking team member.
This communication is provided for informational purposes only. UMB Bank, n.a., UMB Financial Services, Inc. and UMB Financial Corporation are not liable for any errors, omissions, or misstatements. This is not an offer or solicitation for the purchase or sale of any financial instrument, nor a solicitation to participate in any trading strategy, nor an official confirmation of any transaction. The information is believed to be reliable, but we do not warrant its completeness or accuracy. Past performance is no indication of future results. The numbers cited are for illustrative purposes only. UMB Financial Corporation, its affiliates, and its employees are not in the business of providing tax or legal advice. Any materials or tax‐related statements are not intended or written to be used, and cannot be used or relied upon, by any such taxpayer for the purpose of avoiding tax penalties. Any such taxpayer should seek advice based on the taxpayer's particular circumstances from an independent tax advisor. The opinions expressed herein are those of the author and do not necessarily represent the opinions of UMB Bank, n.a., UMB Financial Services, Inc. or UMB Financial Corporation.
Products offered through UMB Bank, n.a. Investment Banking Division and UMB Financial Services, Inc. are:
NOT FDIC INSURED | MAY LOSE VALUE | NOT BANK GUARANTEED
Steven Winget and Mike Gros
Steven Winget works as a fixed income specialist in the Investment Banking Division offering transaction and portfolio services for banks, institutions, financial advisors and high-net worth individuals. Michael Gros III works as a fixed income specialist in the Investment Banking Division and is responsible for balance sheet financial analysis and asset liability management.