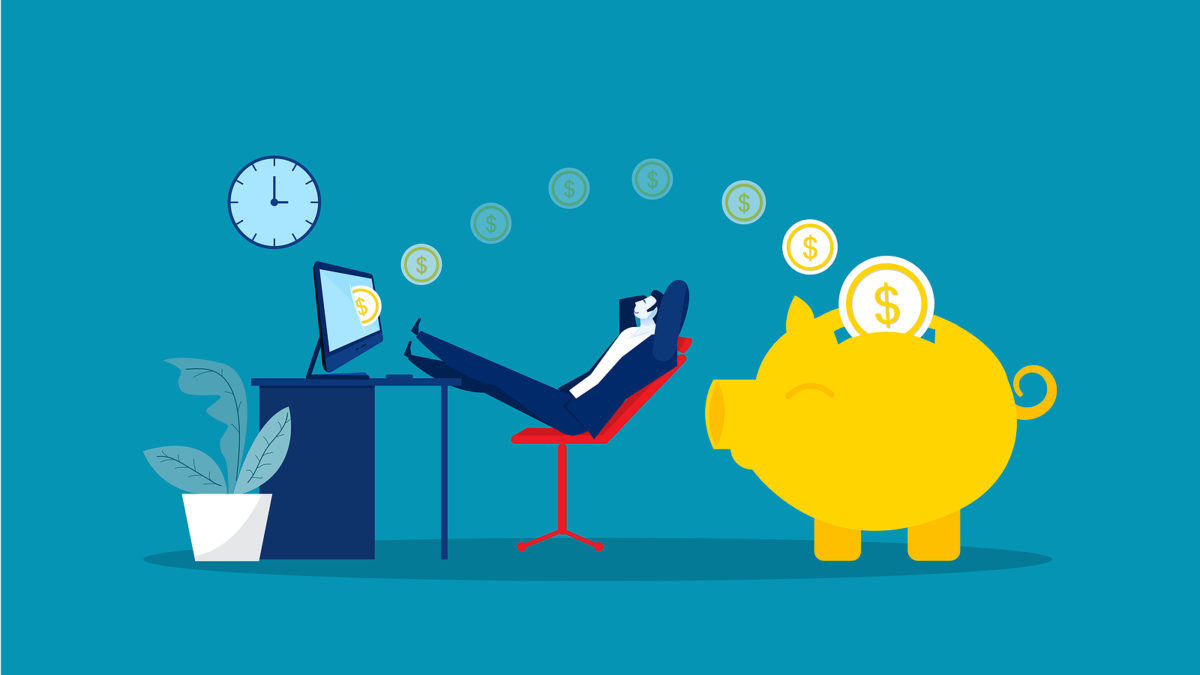 How Automation Changes the Way We Build Wealth
Through innovative automation, Unifimoney and UMB Bank are changing the way customers build wealth.
Unifimoney set itself the task of solving the financial resiliency gap. They saw that the key was to remove the effort involved and separate the outcome from the task. Everyone wants to feel financially secure, but no one can be expected to be diligent every single day in a constant daily grind of managing money manually.
If the path to financial resiliency is saving and investing as often as we are spending, Unifimoney needed to create a way to make that behavior achievable. Spending is fun and necessary, and delivers an immediate reward. Saving and investing, on the other hand, are chores, and their benefits might not be felt for 30 years or more. Rather than trying to "hack" their way to making saving and investing fun, Unifimoney prioritized using technology to make optimal money management effortless. They understand that automation can eliminate the manual labor involved in managing everyday money.
Unifimoney created a unified account that incorporated traditionally separate products. This integration enabled them to not only solve for the individual return on each of these products, but also to automate the manual tasks involved. The cornerstone of this strategy was to create a hybrid high-yield checking account. For this, they approached UMB Bank, which works with some of the largest fintechs and broker-dealers in the nation.
A high-yield checking account is not designed to compete with high-interest savings accounts. Rather, it's built to solve the common problem of consumers keeping too much money in checking accounts that earn low or no interest.
As a true DDA checking account, UMB-backed Unifimoney accounts offer equivalent features and functionality of a top-ten bank. They even provide paper checkbooks, something the majority of neobanks using virtual accounts are unable to do.
Unifimoney gives customers the ability to maximize their earnings on deposits through UMB's proprietary FDIC Sweep program‡. The program distributes deposits through a network of partner banks generating highly competitive interest rates.  More importantly, the program takes deposits from each customer and breaks them into $250,000 increments, providing expanded levels of FDIC insurance. Through this automated process, Unifimoney offers customers a checking account with interest rates comparable to high-interest savings accounts.
Unifimoney's unified account also provides both a credit card and investing platform. Customers opening a Unifimoney account passively contribute to their robo-portfolio every month via a combination of accrued deposit interest, a minimum contribution of $25 and credit card cashback. If users want to actively trade, they can do that too—commission free.
What this means is that once Unifimoney users have created their account, they don't need to head to a branch or call their banker to start seeing a benefit. With Unifimoney, they don't need to change their behavior or do more work to manage their money better. And the unified account means they can access all the financial information they need and services they require through a single app.
The combination of Unifimoney's uniquely bundled offering and UMB's platform has created a new way to manage money: true automation that works to help consumers adopt behaviors that benefit them without requiring an increased investment of time and effort. This model will become the standard over the next five years, as technology will increasingly replace the need for manual effort involved in better money management.
Technology in finance should be about more than a fancy new app; it should be the tool that puts hard-earned dollars back into consumers' pockets and enabling them to protect and grow their wealth over the long term.
As the number of fintechs grows and their consumer base increases, so will their need for trusted BaaS partners. Given UMB's offerings for fintechs, we are uniquely positioned to support a wide range of BaaS needs in the evolving fintech landscape. Click here to learn more about UMB's investor solutions services and offerings.