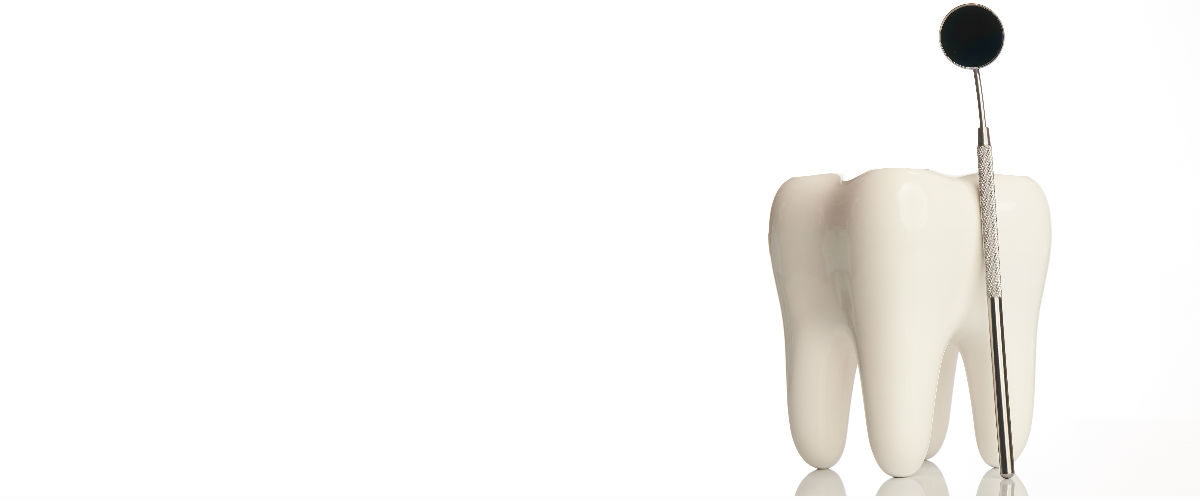 Keith + Associates Dentistry: A family success story
Hands down, the best part of being a banker is helping a business owner grow their operations and plan for a healthy financial future. What's even better? When you get the chance to do this with an entire family.
At UMB, we've been fortunate to help one of our long-standing clients, Keith + Associates Dentistry‡. A family-owned practice for more than 30 years, Keith + Associates Dentistry recently made news‡ when it announced it would purchase their current building and expand operations to the third floor – a building located in Mission, Kansas that used to be home to the NCAA headquarters. But that news didn't just happen overnight.
How the Story Began
I first met Bill Keith at a dental trade show four years ago. He was just a second year in dental school and was already very much involved in the operations of his dad, Don Keith's, practice. Bill introduced us, and as they say, "It was the beginning of a great relationship." We became strategic partners who not only helped plan for known needs, but served as a sounding board to kick around ideas.
From equipment and renovation loans, to advising on personal and business growth, to transitioning the business from father to son, we have been at the proverbial kitchen table with Bill and Don for the whole ride—and it's been a privilege to be part of their story.
Understanding and truly knowing them as individuals has allowed us to help them holistically—as our CEO Mariner Kemper says, "We lend to people, not businesses."
Why Planning Matters
The Keith family has worked for decades to expand its operations and become the booming business it is today. The family has carefully planned, managed its expenses, watched the balance sheet and strategically chartered a roadmap that would take its business to the next level.
Here's how Bill put it to the Kansas City Business Journal recently, "The building purchase became part of our strategic business plan as the community of Mission and our patient population has grown past the point I am able to provide service in my current space."
How Do You Get There?
If you've ever wondered how a business like Keith + Associates Dentistry strategically plans for a successful future, I'm going to let you in on the secret. It takes a lot of foresight, hard work and careful examination of every aspect of your business. Having worked with hundreds of practice finance clients in the dental, healthcare, veterinary and optometry sectors over the years, here is some of my best advice.
* Debt: Know what all your debt is and how you plan to pay it off. This includes student loans, working capital loans, real estate or equipment loans and any other personal debt that could impact your business operations.
* Real estate: Do you want to have several practices in different locations? Or do you want to have a large practice in one location? When you consider your physical presence, there are numerous aspects to evaluate, including all the hard costs for the physical space (building, furniture, office equipment) and ancillary costs (salaries/benefits of additional staff, insurance costs, sales and marketing materials).
Some specialized financial institutions will offer flexible payment plans, working capital or 100 percent financing for specific practice finance loans. Know what you want and find the resources to help you to get there.
* Selling or Transitioning: If you're considering retirement or want to sell your business, make sure you have three to five years to get your practice in order. You'll want to compile an inventory of assets, establish a net worth of the entire operation and figure out who your key people are. If you have identified a practitioner who wants to take over, consider bringing them in early on to help transition current clients through the process. Selling your business can be a difficult process, but not having a plan to do so is even more challenging.
* Plan for Your Personal Future: Ideally, you've been working with your financial advisor to plan for retirement throughout your career. Regardless of where you are in the process, you need to ask yourself, "How much money do I need to live?" and "How much money do I have?" These will define your goals and help you figure out how to get there.
Or you can do what many Americans are doing and semi-retire. Almost 20 percent of Americans 65 and older are now working or are retiring in stages. They may transition out of a role slowly, cutting the workload down in increments. In your practice, this may mean that you work three or four days a week instead of five or six. This cuts back on your workload, while also keeping you active in the practice until you are ready to fully retire.
When I look at clients like Bill and Don, I am reminded that no matter what stage your business is in, your goals are always achievable. By thinking about your business strategically and understanding the financial roadmap of your operations, you can create a business that will thrive for decades to come.
Read more about our practice finance team and capabilities and see how we're able to help practices like Keith + Associates Dentistry‡.
 Also, stay informed on industry trends and noteworthy company news by visiting our UMB in the News
Based on this post, we think you might also be interested in reading the following content:
* Worried about rising interest rates? Consider an interest rate swap
* Preparing for the business succession boom: Four actions every owner should consider 
* Five questions with Justin Butler, senior vice president, commercial banking
When you click links marked with the "‡" symbol, you will leave UMB's website and go to websites that are not controlled by or affiliated with UMB. We have provided these links for your convenience. However, we do not endorse or guarantee any products or services you may view on other sites. Other websites may not follow the same privacy policies and security procedures that UMB does, so please review their policies and procedures carefully.
Matt Null
Null joined UMB in 2008 and is currently VP senior practice solutions relationship manager in UMB's Business Banking Practice Finance division. In this role, he is responsible for developing new business opportunities as well as maintaining and expanding existing client relationships. He has more than 10 years of experience in the financial services industry. Matt holds a bachelor's degree in business administration from Emporia State University in Emporia, Kan. as well as an associate's degree from Flint Hills Technical College.