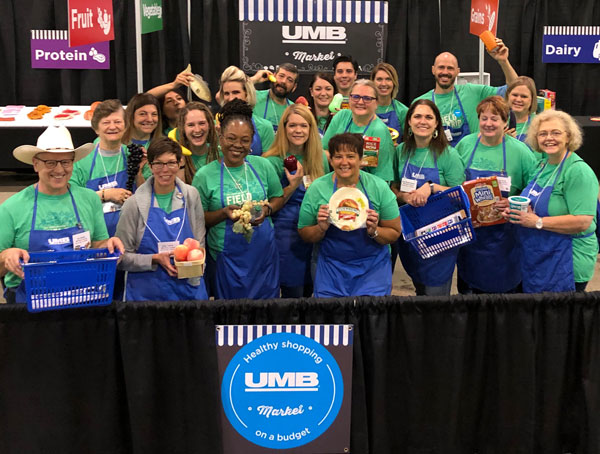 Meet the 2019 American Royal UMB Market captains
The American Royal Association started the American Royal Field Trip more than 40 years ago to teach elementary aged students the importance of food and agriculture in their daily lives. Learn more about the program, and key UMB volunteers who make it possible, as Jen Houston, vice president and community relations manager at UMB, talks about the UMB Market.
The American Royal Field Trip, formerly known as School Tours, helps kids from across the Kansas City area learn the importance of agriculture in their daily lives. For the 2019 event, the American Royal renamed this four-day activity to better reflect how the organization helps connect students to all the fields in agriculture — career fields, fields of crops and fields of opportunity.
On American Royal Field Trip, students can learn everything from how to spin wool and milk a cow to agriculture technology and veterinary medicine. UMB has been a longtime supporter and sponsor of the American Royal. Always looking for ways to collaborate and to make an impact on our local communities,  we launched the UMB Market in 2016— a grocery store and financial education simulation for students to practice healthy shopping on a budget.
Two special volunteers, both of whom have ties to agriculture, served as UMB Market captains this year to ensure the exhibits ran smoothly. Check out these four fun facts about Jennifer Jasper and Jim Caniglia and get to know the 2019 UMB Market Captains.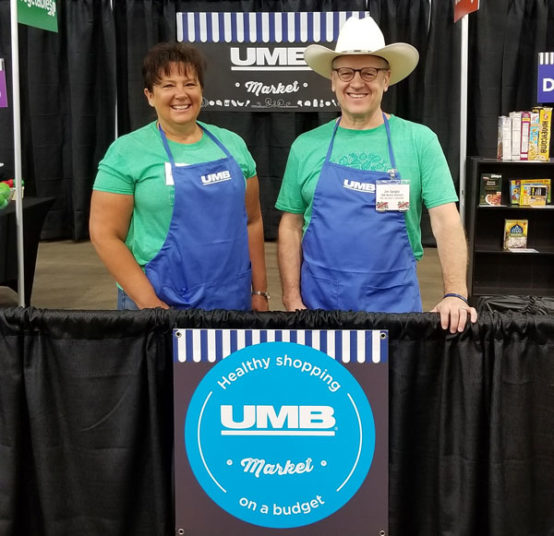 Jennifer Jasper
Jennifer is an associate vice president, and compliance manager working with UMB's trust and wealth management teams.
Jennifer grew up in a rural community where her parents and both sets of grandparents had gardens, chicken and cows.
Jennifer and her husband own two farms. One is a 24-acre farm near Marshall Junction, Missouri, and the other consists of 28 acres in Tightwad, Missouri, at Truman Lake.
This year was Jennifer's fifth season volunteering at the American Royal. Among the things she enjoys most about volunteering is the opportunity to be with others who share similar values and experiences, as well as the chance to pass along the traditions and agriculture history she had when growing up.
Jim Caniglia
Jim is a senior vice president and the director of consumer credit risk.
Jim is the oldest of eight children, and he grew up in a five-bedroom home in Omaha, Nebraska, which his parents often referred to as "the barn."
Jim grew up less than a mile from the Aksarben horse track where he attended many farm, agricultural and 4-H events as a spectator.
This is Jim's fifth season volunteering at the American Royal School Tours. He loves this event. He says the best part is the student's excitement – for many this is their first time being exposed to farm animals and the food supply chain.
Stay informed on industry trends and noteworthy company news by visiting our UMB in the News section on umb.com. Follow UMB on LinkedIn, Facebook‡ and Twitter‡ to see regular updates about our company, people and timely financial perspectives.
Jen Houston
Jen Houston is senior vice president/community relations manager at UMB. In her role, she works to create volunteer opportunities and to be a resource for associates looking to get involved in their communities. Jen holds a Bachelor of Journalism degree and a Bachelor of Arts degree in Spanish from the University of Missouri – Columbia. She also holds a Master of Business Administration degree, with an emphasis in leading and managing people, from the University of Missouri – Kansas City, in addition to completing the Multimedia Studies Certificate Program at the Kansas City Art Institute.