Meet the Leadership Series: Phil Klevorn (Private Wealth Management)
Q&A with Phil Klevorn, Senior Vice President, Private Wealth Regional Manager
Get to know UMB's leadership a little better.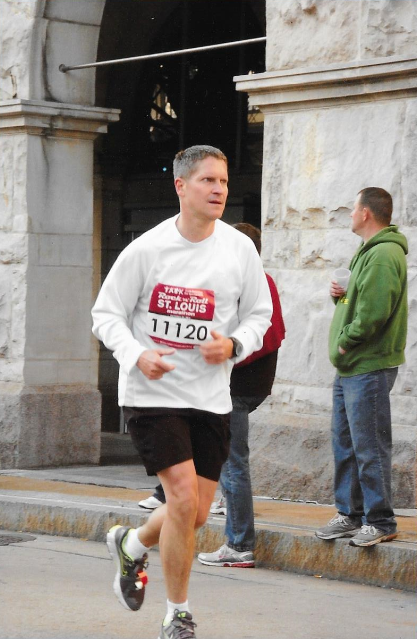 Tell us about yourself.
I am from St. Louis and feel rooted in this community. I am very much involved in the rebirth and rebuilding of the urban landscape of St. Louis. I went away for school to Benedictine College in Atchison, Kan. Few people know that in a previous life I was a Minor League Baseball umpire in the Appalachian League and the Florida State League. I even had spring training with the New York Mets and the Philadelphia Phillies. When it became apparent I was not Major League material, I had to move on.
I am the youngest of six boys (no girls) and so my growing up was a unique experience to who I am. Currently I have three kids ranging in age from 11 to 16-years-old and all are progressing in a manner that I expect will lead to mature and productive adults. My wife is a godsend who keeps me grounded and is the best partnership I could ever be part of. 
What about your past shaped who you are today?
I would like to think that the times I have failed to achieve a goal or been unsuccessful in a pursuit has shaped me today. I am a firm believer that we learn from our failures and mistakes and those difficult times make us stronger.
Why did you choose UMB?
From day one I was impressed with UMB as I saw early on the value system here matches up with mine. Essentially, I am attracted to the way we value clients and treat them in a manner that focuses on their success and them as the core of what we do each day. 
What have you found successful in your role within UMB Private Wealth Management?
I think a great Private Wealth manager recognizes the strength of the team around them and works to that strength. The success we have had here in St. Louis is because we have come together as a team and have employed a disciplined strategy that challenges our clients and enters into a process that is focused on our clients rather than on us.

What are your favorite ways spend your free time?
I serve on the board of the International Institute‡ which is an organization that deals with refugee resettlement and immigrant assimilation. Seeing individuals come into our country with nothing but the clothes they are wearing and in a matter of time sharing in the American dream is something to behold.
I run marathons (I'm not very fast) and enjoy the intensity and push to go beyond what I am capable of. And, I serve on the City of St. Louis Tax Increment Finance Commission as a way to promote the growth of our urban core.
On the weekends, I like to go on a long run in training for a marathon and then spend time with my wife and kids. Good food and good drink can make a special weekend very special.

Where is your favorite place to travel?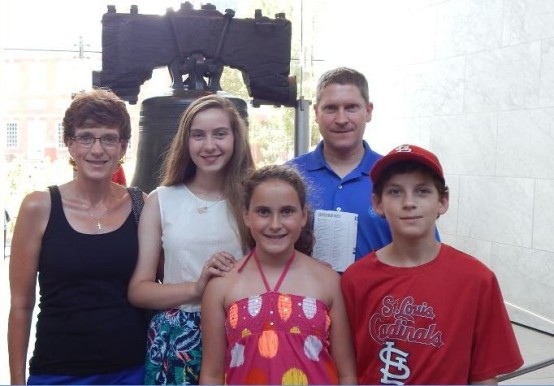 I really like historical places of interest. This past summer, my family and I went to Pennsylvania. To stand in the spot where the Declaration of Independence was debated and signed is a moving experience. Likewise, standing on the Battlefield of Gettysburg and reliving that watershed moment in U.S. history helps put my life in 2015 in perspective.
Tell us about your team.
The St. Louis Private Wealth team is really a great group who has diverse backgrounds and levels of experience. This team does not need to be told what to do. I fill out the lineup card, and they do the hitting.
I am happy to report that we have brought in as much in assets under management for the first 6 months of 2015 as we did in all of 2014. This is a testament to the focus we have applied around our process. The talent and abilities are there, we are just doing a better job of bringing it together.
What is the greatest challenge facing the industry right now?
How we engage clients going forward will be the key to our success. For our industry, if we focus on clients goals and objectives and understand their priorities, we will be successful—and I think we are ahead of the curve on this. I am not sure the industry understands this, but it is repeatedly what our clients tell us. Our clients are not interested in how great at wealth management a firm is. They want to know we are listening and providing solutions that meet the client's needs and not what is in our own self interest. To me, this is the defining issue of the day and that separates the good firms from the not so good firms. I am happy that we are going down the path of being a good firm.
When you click links marked with the "‡" symbol, you will leave UMB's website and go to websites that are not controlled by or affiliated with UMB. We have provided these links for your convenience. However, we do not endorse or guarantee any products or services you may view on other sites. Other websites may not follow the same privacy policies and security procedures that UMB does, so please review their policies and procedures carefully.

Phil Klevorn
Mr. Phillip Klevorn is a Regional Manager for UMB Private Wealth Management. He is responsible for Private Wealth Management in the St. Louis Region. He joined UMB in 2015 and has 22 years of experience in the financial services industry.