Meet the leadership series: Jim Rine (President and Chief Executive Officer of UMB Bank)
Q&A with Jim Rine, President and Chief Executive Officer of UMB Bank, n.a. Get to know UMB's leadership a little better.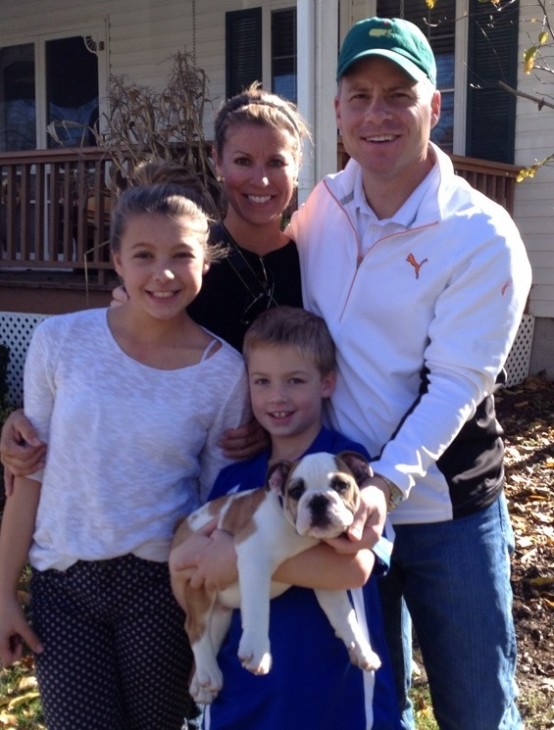 Tell us about yourself.
I went to high school in Independence, Mo. and graduated from Missouri State with a finance degree in 1993.  I started right out of college with UMB as a credit analyst/management trainee, and I will celebrate my 22nd anniversary with UMB in April.
Tell us about your family.
My wife Melanie and I live in Leawood. My wife Melanie and I met in high school, but went to different colleges, dated off and on for 10 years, before getting married in 1997. Melanie has an undergraduate and master's degree in music education from the Conservatory at UMKC.  She taught music in the North Kansas City School District for 10 years before deciding to be a full-time mother. She was an avid runner, with five marathons under her belt, now more active with tennis and golf.  She was also the president of the Parent Teacher Organization at our children's elementary school. We have two children. My daughter, Emily, is 14 and in eighth grade. She is active in tennis, swim and dive, junior golf, music and an active volunteer for the community. My son, Maddox, is 10 and in fifth grade. He is a huge sports fan, and plays basketball, soccer, tennis, junior golf and swim and dive. 
Why did you choose UMB?
UMB was my bank. I opened my first checking account with UMB when I turned 16, and when I graduated college I thought I was going to be the next great mutual fund manager. Thinking I would need to start as an analyst, I thought the fundamental analysis you would do on the privately-held companies in the credit department would be a door opener to becoming a market analyst. I had no idea I would end up building a lifelong career here.
Before you were President and CEO of UMB, you were a regional president. What was it like to be regional bank president?
The regional president role varies from market to market. It looks much different in Kansas City than it does in a market with 100 total associates. In Kansas City, you share a good portion of external duties with other company leaders. My biggest challenge is using an impact and influence model to ensure all divisions are working together to introduce our customers to all areas of the bank. In the commercial banking space, I want to create an environment where people feel valued and rewarded for doing a good job. Adding value and removing obstacles allows us to attract and retain top key associates.
At the end of the day, any amount of success that I have in this position is a direct result of having the right people. In addition to being the president of the Kansas City region, I also have our national business development team and business banking teams that roll up to me. Both are considered commercial holding company groups that have reach outside Kansas City. In all three teams, we win because of our people.
What are your favorite ways to give back in the community?
I have served on many non-profit boards in the past. Currently, I am on the board of the Kansas City Zoo‡ and Charlie's House‡, a small non-profit. The founders, my friends Brett and Jenny Horn, lost their 2-year-old son, Charlie, when he pulled a dresser down on top of himself in 2007. Anything I can do to bring awareness to child safety that would prevent even one accident like this from happening again is worth my time as well as financial support. My appreciation for the zoo was renewed when my children were younger.
Under the leadership of Randy Wistoff, the Kansas City Zoo has experienced a major metamorphosis in the last several years.  The Polar Bear exhibit, Penguin Plaza, Orangutans and numerous other exhibits/renovations have transformed the zoo into a place Kansas City can be proud of.  World class cities have world class zoos, so I believe it is important to our region.
Where is your favorite place to travel and spend a weekend?
I love visiting anywhere with an ocean and golf course! And even though it's cliché, my favorite way to spend a weekend is with family and friends.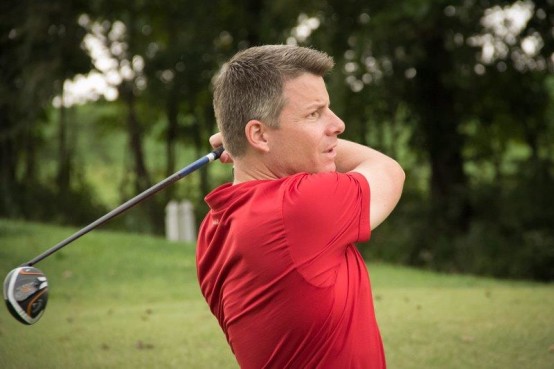 ---
When you click links marked with the "‡" symbol, you will leave UMB's website and go to websites that are not controlled by or affiliated with UMB. We have provided these links for your convenience. However, we do not endorse or guarantee any products or services you may view on other sites. Other websites may not follow the same privacy policies and security procedures that UMB does, so please review their policies and procedures carefully.

Jim Rine
James Rine (Jim) is president and chief executive officer of UMB Bank, n.a. He began his career at UMB in 1994, and has served in leadership roles of increasing responsibility. In his current role, he is responsible for commercial banking, institutional banking, personal banking, business banking, private wealth management, healthcare services, loan underwriting and approval, bank products and services, and corporate marketing and communications.