Meet the Leadership Series: Maureen Quill (UMB Fund Services Chief Operating Officer)
Q&A with Maureen
Get to know UMB's leadership a little better. Nearly 20 years ago, Maureen Quill joined UMB Fund Services which just celebrated its 25th anniversary and is consistently named one of the Milwaukee Journal Sentinel's Top Places to Work‡. She was recently featured in Milwaukee Business Journal's Women of Influence‡ series.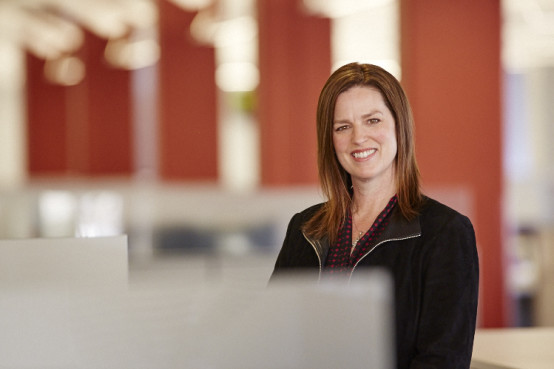 Tell us about yourself
I was born and raised in Dubuque, Iowa.  I went to Saint Mary's College in Notre Dame, Indiana. I graduated with a Bachelors of Business Administration degree with a concentration in management and finance. I met my husband, Mike, on a blind date at the end of my freshman year. Mike is from the Chicago area, but he transferred to Notre Dame from Loras College which is located in Dubuque. My family and extended family are Notre Dame fans (fanatics may be a better description) and many members of my family graduated from Loras – destiny seemed to play a hand in our meeting! We married soon after college.
My first job was working in the Children's Room of the public library in Dubuque. I worked there for two and a half years during high school and loved it. As an avid reader, the library was the perfect fit for me.  My first job out of college was as a call center representative at a mutual fund company.
I worked for that mutual fund company in Chicago for five years, in Kansas City for almost six years and in Milwaukee for a year. Then I worked for Sunstone for five years before UMB acquired Sunstone in 2001. I have spent my entire 30 year career in back office operations and management.
What about your past shaped who you are today?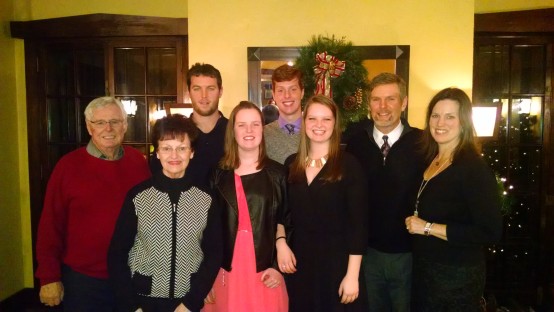 My parents were both ahead of their time. My mother worked full time as an ophthalmologist technician and my father was an accountant for Deere & Co. My mom loved her work and didn't retire until age 75. My dad was always very supportive of her career. They set a good example of marriage being an equal partnership for my siblings and me. My parents infused strong moral and ethical values and expected us to get a good education and contribute to our communities. They encouraged my siblings and me to work hard and accomplish much.
Tell us about your family.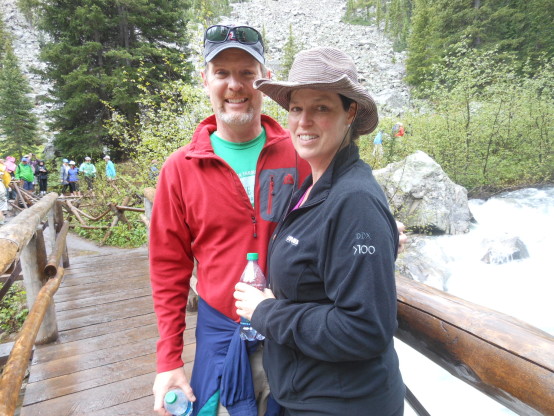 My husband Mike and I will be married 30 years in December.  Mike is a marketing consultant for small to mid-size manufacturing businesses. We have four children. Mitchell is 25 and in his last year of chiropractic school. Our triplets are 20. Our son Murphy is a sophomore at Marquette. Our daughter Mairead is at home with us, and our daughter Maiti is a sophomore at Saint Mary's College, Notre Dame.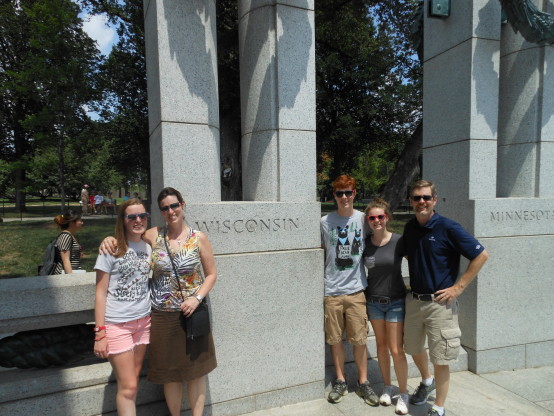 What makes a Chief Operating Officer great?
A COO's job is to make sure that your team has the tools, training and support needed to successfully provide the unparalleled customer experience to our clients all the while keeping an eye on the bottom line.
What are your favorite hobbies?
My favorite hobbies are spending time with my family, reading, movies and cooking.
Where is your favorite place to travel?
I like to go to different places but water, mountains, hiking and history are common themes.
What are your favorite ways to spend a weekend?
My favorite are fall football weekends at Notre Dame. We go to three or four games a year, and family and friends are always part of the festivities.
Tell us about your team at UMB Fund Services.
There are seven members of my immediate team including me. Four of us have new roles within the last nine months!  This has been a year of stretch assignments and change but all for the good. My team has an average of seven years with UMB Fund Services and more than 25 years in the industry.
UMB Fund Services has $202.7 billion in assets under administration. We have more than 200 clients and provide fund accounting, fund administration, transfer agency, distribution services, custody and cash management for pooled investments such as mutual funds, hedge funds, alternative investments, collective trusts, etc.
We have more than 400 employees located in Milwaukee, Wisc., Ogden, Utah, Chadds Ford, Penn. and Kansas City, Mo.
My team all has the same focus: great customer service to our clients, our associates and to each other. We work to solve problems as a team, we are collaborative, all ideas are open to discussion, and we are focused on finding a way to say YES to our clients – getting to the right solution for the client and for UMB Fund Services.
What is the greatest challenge facing the industry right now?
There are two things that come to mind. The first is regulation which is constantly changing and challenging to us, our clients and our technology. The second is our growth. Hiring, training and retaining the right people to service our clients and grow with UMB Fund Services is a challenge.
When you click links marked with the "‡" symbol, you will leave UMB's website and go to websites that are not controlled by or affiliated with UMB. We have provided these links for your convenience. However, we do not endorse or guarantee any products or services you may view on other sites. Other websites may not follow the same privacy policies and security procedures that UMB does, so please review their policies and procedures carefully.
Maureen Quill
Maureen Quill is president of UMB Fund Services. She has been with the company for more than 20 years, serving in numerous leadership positions. Prior to her current role, Maureen served as chief operating officer, as executive vice president of fund services, and as senior vice president overseeing investor services, transfer agency, and client service. She joined UMB in 1996 and has worked in the fund industry since 1985. In 2011 Maureen received UMB's highest recognition, the UMB Leadership Award. She was also honored by the Milwaukee Business Journal as one of their 2015 "Women of Influence."