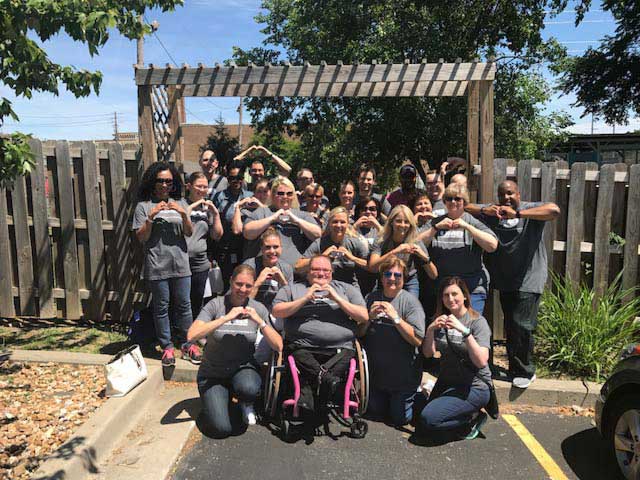 Meet the Leadership: Shannon Johnson, Chief HR Officer
Shannon Johnson, chief human resources officer for UMB Financial Corporation, helps associates find their voice at work and in the industry.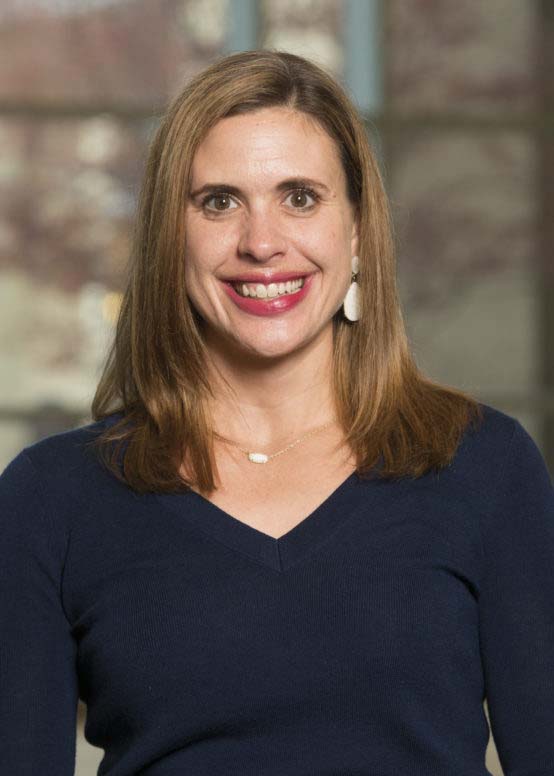 What is the goal of UMB's HR team?
I have been fortunate to work at UMB for more than 16 years. In 2015, I was promoted to chief human resources officer, where I oversee the entire HR function for our 3,900 associates across UMB's eight-state footprint. Our team is focused on evolving leadership and talent practices to help attract, develop, inspire and reward the very best people – so UMB can bring deep relationships to its clients, drive growth and differentiate in the market.
Tell us about a challenge you have overcome in your professional life.
Earlier in my career, in many business settings, I wasn't always sure how to use my voice and contribute in meaningful ways. I also sometimes found myself as one of the few women or younger people at the table, which I viewed as a challenge at times. I've grown to see those instances as opportunities to offer a fresh and different perspective to the group. It is important for all of us to find our voice and feel comfortable enough to use it.
How do you help associates find their voice?
I encourage our Human Resources team to think big and creatively about what our current and future workforce needs to thrive. Finding new and different ways to obtain feedback from our associates is a key part of that, and we have been very successful in using focus groups and our Business Resource Groups (BRGs) to help shape our programs and practices.
We work to empower our associates in their own careers and in the financial services industry; co-creating the various programs and opportunities within our company with the feedback from associates is one effective way we've been doing this. I look for openings to make associates – regardless of their age, gender, position, etc. – visible to leadership and groups that might benefit from their ideas.
I want our associates to have confidence in what they say, why they are saying it and how they deliver their message. It is empowering to be heard and seen by the leadership in your company, and I intentionally look for ways to create these opportunities for our associates. Some significant ways for associates to use their voice and make meaningful contributions beyond their primary roles are to join project teams, volunteer for corporate initiatives, or take on a stretch assignment outside of their primary function.
Outside of work, where can we find you?
You can find me in a couple of places. First, I'll be with my family supporting their many activities. My three kids are at a very fun age (11, 8 and 5), and they are busy! We spend a lot of time on the baseball fields and volleyball and basketball courts. I'm also an OrangeTheory Fitness fanatic, and it turns out that healthy habit is helping me keep up with my crew at home!
What are some of your passion projects?
Helping children in need, along with girls and women in our communities, are both great passions of mine.
In a prior career, I worked in social services with children in the foster system. Now I'm using board service to do this. CASA of Johnson and Wyandotte counties is an outstanding organization focused on empowering abused and neglected children with a volunteer in court by seeking a safe and permanent home for each child. I've served on the Board of Directors for CASA for four years, and am so very proud of the profound, life-changing impact our volunteers have on the lives of the children in our communities.
In January 2018, I also joined the WIN for KC Advisory Board, an organization part of the Kansas City Sports Commission and Foundation that works to ignite girls and women through advocating and promoting the lifetime value of sports and fitness, while providing opportunities for participation and leadership development. As a former athlete myself, the self-confidence, leadership skills, and competencies learned through sports (teamwork, sacrifice, communication, etc.) truly make for lifelong qualities that differentiate in the workplace. Empowering girls and women with these opportunities through WIN for KC is truly inspiring.
Finally, I am very active in several HR and industry network groups (like the Mid-Size Bank Coalition of America) and serve on the UMKC Human Resources Advisory Board. Understanding the needs of the future workforce and learning from other organizations helps us to think differently and try new things at UMB.
Looking to be part of something more? Check out our Careers page to learn more about our culture, our people and current job opportunities. 
You can also become a UMB Insider, which will give you the first look at some of our new career opportunities and sneak peeks of what it's like to work at UMB.
UMB Financial Corporation
UMB Financial Corporation (Nasdaq: UMBF) is a financial services company headquartered in Kansas City, Mo. UMB offers personal banking, commercial banking, healthcare services and institutional banking, which includes services to mutual funds and alternative-investment entities and investment advisory firms. UMB operates banking and wealth management centers throughout Missouri, Illinois, Colorado, Kansas, Oklahoma, Nebraska, Arizona and Texas.