Meet the Veterans: Bert Oster
UMB is fortunate to have several veterans on our team, and we're proud to hire veterans in our local communities. This series highlights some of our associates who have served their country in the military prior to joining UMB. Be sure to check out the other profiles in our series.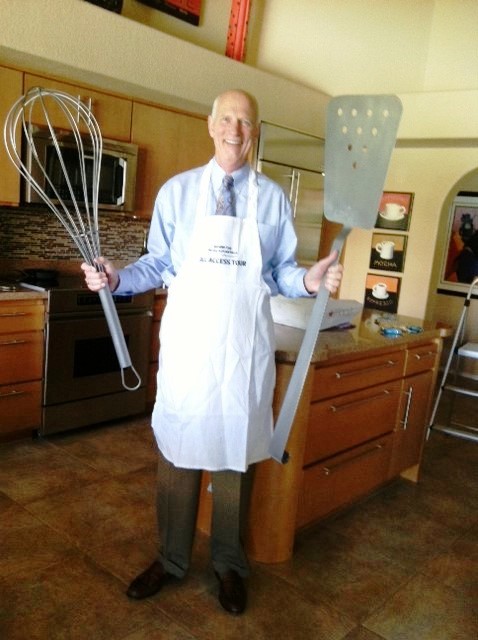 Tell us about yourself.
I grew up in a very small town in North Dakota. My first real job was at 13 picking rock for a local farmer. The job is exactly what it sounds like, pick up large rocks laying on the ground, put them in the front end loader and dump them on the edge of the field. It makes for a long day. When I got a bit older, the farmer I worked for gave me more responsibilities such as operating the machinery to plant and harvest the various crops, which was still very hard work. During my high school summers, I would actually live on the farm.
I'm married to Heidi, a transplanted Minneapolis girl. We currently live in Phoenix with our senior German Shepherd dog and one cat—both rescues.
What about your past shaped who you are today?
I think growing up in a small rural community helped me develop an appreciation for hard work. Most farmers develop a very strong work ethic. The hours are long, and most of the time, their success or failure is determined by outside forces that can't be controlled, mainly weather. North Dakota is dryland farming; there are very few fields that are irrigated, which means the crops grow only if it rains and rains at the right times.
Tell us about your family.
I have one older sister and two younger sisters. I was the only one of the four children to venture out of North Dakota. The three sisters all live within 20 miles of each other and have no desire to move. The main reason for me moving was career advancement, but weather was a factor too!  North Dakota is known for long winters. Most years, winter arrives in late October and stays until early May.
Why did you choose to join the military?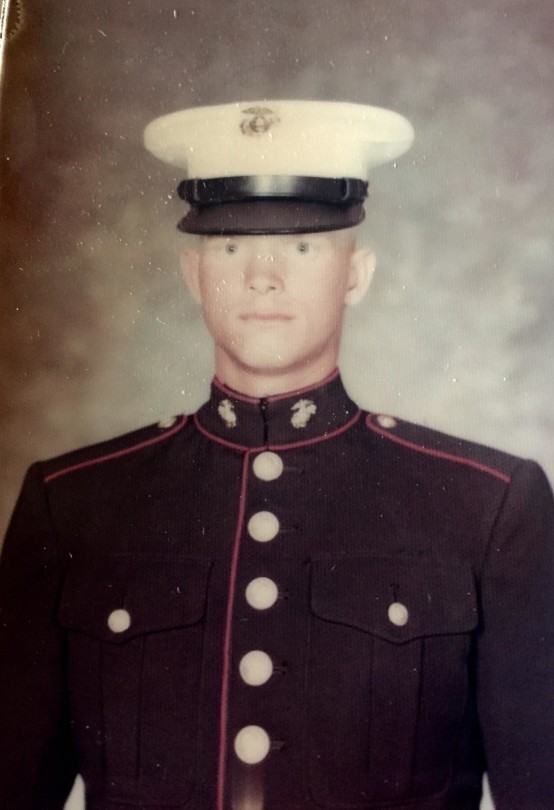 I'd like to say I joined the military to serve my country, which is partly true. The rest of the story is that in 1969, I was in my second year of college and like a lot of young men, I was lacking in discipline and direction. In my sophomore year, I became friends with a former Marine who was attending college on the GI Bill. I admired the way he handled himself. He was mature, confident and knew what he wanted to do with his life. When the school year ended, I went back to North Dakota to work for the summer with plans to continue my education in the fall. In June, I received disappointing grades. I remember thinking "this is not good." Not good, because our country at that time had implemented the draft system to fill ranks of the military. All young men were considered eligible for the draft, although deferments were issued for those attending school like me.
The first national lottery was televised in December of 1969. I still remember sitting in front of the television as the lottery was held. My birthday was the 22nd number drawn which guaranteed I would be drafted once my school deferment ended. With this in mind, my poor grades and a total lack of direction, I decided to enlist in the Marine Corps. I went to the recruiter's office the middle of June, signed up for a two-year enlistment and left for boot camp on July 7, 1970.
Give us some highlights about your military career.
As I look back on my time in the military, I believe the two years I spent in the Marine Corps was, without a doubt, the single most important decision I ever made. It truly shaped my life. The military has a way of instilling a strong sense of discipline and purpose in your life. When I was discharged in July 1972, I had matured and was much better prepared for the next stage in my life. Upon discharge, I moved back to North Dakota and went back to college on the GI Bill. College for me this time was a different experience. I applied myself, achieved much better grades and even made the Dean's list once. I graduated with a major in Business Administration and a minor in Criminal Justice.
What are the greatest challenges that someone leaving the military and entering a new career faces?
I believe the challenges someone leaving the military in 1972 are much different than today. My experience was, for the most part, positive. I adjusted well to civilian life; attending college was an experience I enjoyed and more importantly, helped me decide on a career path. Attending college after being discharged from the military was much different. I worked part time which resulted in establishing valuable business contacts within the community. These contacts ultimately led me to securing my first banking job when I graduated college.
How did you come to be at Meridian Bank, recently acquired by UMB? What made you want to work there?
One of my friends worked for Meridian Bank and asked if I would be interested in an opportunity with the bank. At first I was reluctant, but ultimately made the decision to come on board in January 2009.  Not a good time in Phoenix as we were in the middle of a serious real estate recession with no relief in sight. The first two and half years was devoted to dealing with challenging real estate loans. While the work was stressful and demanding, it was rewarding. The ownership was very supportive of our efforts, and in 2011 we achieved our goal of resolving our problem loans.
What are your favorite hobbies?
My favorite hobby is riding and restoring motorcycles. I've been an avid motorcyclist since I was 14. The past several years my riding time has diminished as I sold my newer road bike. To fill this void, I began restoring older vintage motorcycles in 2009. I find old BMWs (generally 1974 to 1978 model years) that have been out of service for an extended period of time or the previous owner took them apart and then lost interest in completing the restoration. At any given time, I will have one or two old BMWs sitting in the garage either in the process of dismantling or rebuilding. I consider the time I spend in the garage as therapeutic.
Over the past 20 years, I have taken numerous motorcycle trips in all of the western states. The summers in Phoenix are brutal, so the best way to beat the heat is get out of town. My favorite places to travel are in the mountains of Colorado, the coastline of California and Oregon and the high deserts of New Mexico.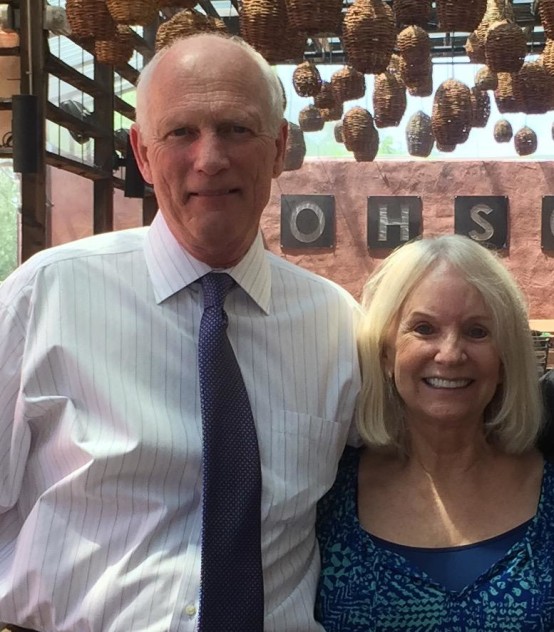 My wife and I are dedicated pet owners. Our passion is German Shepherd Dogs. We've had four now; the last two have been senior rescues. Currently, we have a very large, old German Shepherd Dog named Czar and a younger, rescued cat named Toby. Czar has brought such a good feeling to our house. We rescued him from a shelter in San Diego in March 2014. He was originally abandoned in Mexico and then transported to the shelter in San Diego. He had a skin infection, an ear infection, an eye infection and had lost most of his hair on his legs and belly. My wife said, "He is a mess." I agreed, but we decided he would be perfect for us! Rescuing a senior dog is not about the rescuers, it's about the dogs and being able to give them a quality of life, for however long they are with us. The next weekend, we drove back to San Diego to get Czar, and he has been a member of our family since. His eye, ear and skin infections are under control, and he is a very active, healthy old dog. My wife and I still joke about her comment that "he is a mess." We also are unsure if we rescued him or he rescued us. He is such a good dog.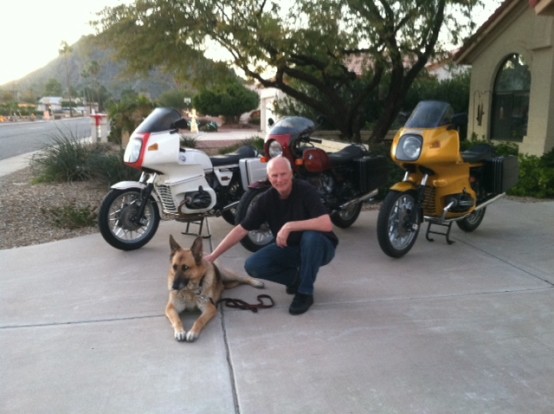 Bert Oster
Mr. Bert Oster is a Senior Vice President for UMB Arizona. He is responsible for Commericial Real Estate Loan Production. He joined UMB on May 29th, 2015 as part of the Meridian Bank acquisition. Bert has 30 years of experience in the financial services industry.