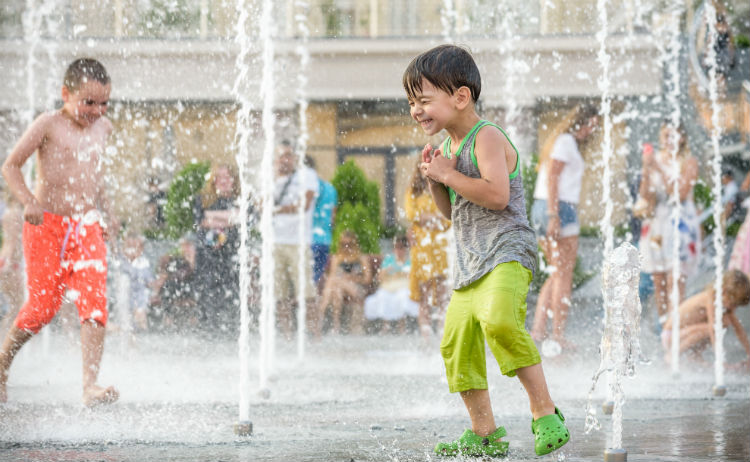 Keep costs low as summer heats up
Summer can be full of fun, but it can also bring additional costs that you need to address to stay financially balanced during the season.
Use these money saving tips for summer so you can enjoy the season without impacting your budget.
Optimize your timing
There are several small money saving tips for summer to consider when it comes to using your air conditioning. When used together, these little changes can help lower your electric bill to reduce your overall home maintenance and utility costs. To get started, try some of the following:
* Manually change air conditioner settings to reduce usage when you leave home, especially for extended periods of time, then lower the temperature to a more comfortable degree when you return. If your air conditioner offers the option, consider programming it around your typical schedule.
* Keep your air conditioner filters clean, or regularly change them, depending on your system, to reduce the amount of unnecessary work required to cool your home.
* Increase your use of your grill, if you have one, and lean on recipes that need only a stovetop or no heat at all. Reducing your oven use can help cut down on cooling costs.
* Be conscious of how frequently doors and windows open, and make plans to minimize their use whenever possible.
* Turn off the air conditioning and rely on fans and breezes during cooler, overcast days.
* Evaluate how well your windows and doors insulate your home and consider temporary or permanent changes that could help create costs savings in the long term, such as window seals or window replacements.
* Plan your summer vacation during the hottest times of the year‡ in your area, as Mint suggested. The increased savings—from not needing to cool your home and from potential season discounts—may have a positive impact on your travel budget.
Consider a garden
You don't need acres of land to grow certain fruits, vegetables, herbs and spices. Even in densely populated urban areas, a few window boxes or a small patio with enough sun exposure can help you grow some of your own food. Besides the flavor benefits of ingredients plucked directly from the vine, even a small garden can lead to significant savings‡, Quicken said. If you use a lot of herbs and spices in your cooking, growing those can be even more cost effective than focusing on fruits and vegetables.
Try some low-cost activities
Not every type of summer fun is especially costly. Although the most popular performers can ask for high ticket prices at indoor and outdoor venues, there are many other options where you can spend significantly less. Look for local events, from street festivals and gatherings of local performers, to art shows and simple walks along nature trails. Even minor changes, like walking to the ice cream parlor instead of driving, can help save money on gas and make outings into bonding family activities.
Summer carries some additional expenses, but using these money saving tips for summer in combination with a little planning, it also offers chances to save, too.
UMB personal banking solutions offer convenience and simplicity to meet all of your past, present and future financial needs. From home loans to auto financing and everything in between, see how UMB personal banking can work with you to find the right products for your life and lifestyle.
Based on this piece, we think you might also be interested in reading the following blog posts:
* Getting the most out of credit card rewards points
* Preparing your finances for a large purchase
When you click links marked with the "‡" symbol, you will leave UMB's website and go to websites that are not controlled by or affiliated with UMB. We have provided these links for your convenience. However, we do not endorse or guarantee any products or services you may view on other sites. Other websites may not follow the same privacy policies and security procedures that UMB does, so please review their policies and procedures carefully.
UMB Financial Corporation
UMB Financial Corporation (Nasdaq: UMBF) is a financial services company headquartered in Kansas City, Mo. UMB offers personal banking, commercial banking, healthcare services and institutional banking, which includes services to mutual funds and alternative-investment entities and investment advisory firms. UMB operates banking and wealth management centers throughout Missouri, Illinois, Colorado, Kansas, Oklahoma, Nebraska, Arizona and Texas.