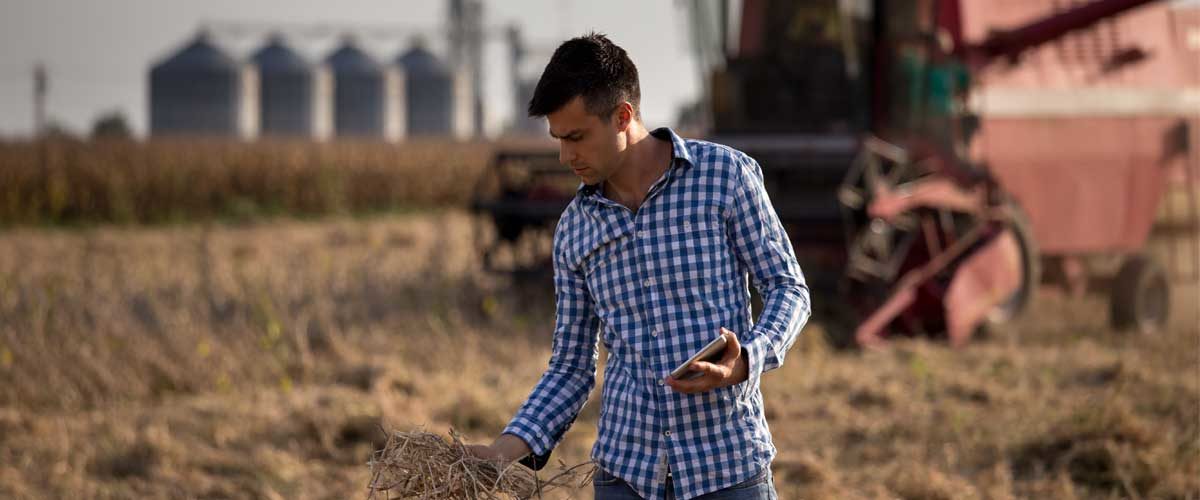 Farmers remain optimistic in the face of adversity
Bill Watson, president of UMB Bank's Agribusiness Division, recently talked with Missouri Farmer Today about the current state of agriculture and the eternal optimism that resides within the farming community.
I've been involved in the agriculture business for more than 40 years. During that time, I've had the privilege to walk the fields with farmers as they plan for the year ahead and sit at their kitchen table to discuss the financial road in front of them. If there is one thing I have taken away from my time in this business, it's that farmers are eternal optimists.
While this optimism may be hidden in the shadows right now as farmers face difficult times, it is still there. It's with them as they rise in the morning to check prices and determine their marketing strategy. It's there when we meet to discuss buying or selling equipment or evaluating their land values. That optimism is what has carried them through challenging times in the past and what will see them through today's economic environment.  
I had the chance to talk with Missouri Farmer Today recently about the current state of ag and address some of the most pressing questions facing farmers right now. Some of those topics include:
The current interest rate environment
Tariffs and the trade situation with China
Planting decisions for 2019
Commodity prices
Debt restructuring
These topics are nothing new to farmers. They've been faced with similar challenges in the past, and I have no doubt they will overcome them once again. Just like the hundreds of farmers and families we work with every day, I remain optimistic about the future of ag in the U.S. We are at the forefront of a technology and production revolution in agriculture throughout the world. Our farmers want to be in this business. It is a lifestyle for them. And it's a lifestyle we remain committed to here at UMB.
Stay informed on industry trends and noteworthy company news by visiting our UMB in the News section on umb.com or following UMB on LinkedIn, Facebook‡ and Twitter‡ to see regular updates about our company, people and timely financial perspectives.

When you click links marked with the "‡" symbol, you will leave UMB's website and go to websites that are not controlled by or affiliated with UMB. We have provided these links for your convenience. However, we do not endorse or guarantee any products or services you may view on other sites. Other websites may not follow the same privacy policies and security procedures that UMB does, so please review their policies and procedures carefully.

Bill Watson
Mr. Watson serves as president of the UMB Agribusiness Division. He joined UMB in August of 2005 and has also served as the president of the UMB Kansas region. Watson is a graduate of Wabash College in Crawfordsville, Indiana with a major in Psychology. He has also attended The Colorado School of Banking, The National Commercial Lending School (where he has also been an instructor), and the Stonier Graduate School of Banking.