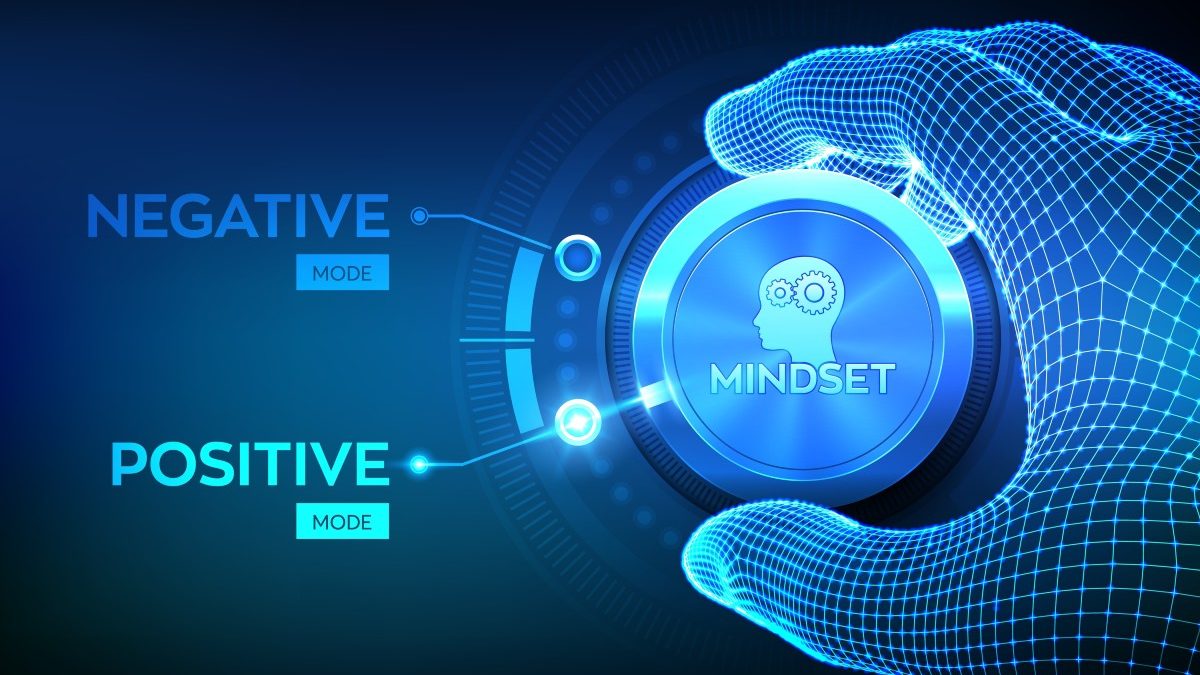 Leader Q&A: Stay positive and you'll grow
Keva Whitley, vice president, digital channel manager, doesn't let negativity into her career instead she looks for opportunities to grow. Learn how she plans to tackle her next challenge – developing UMB's digital banking team.
Rejection turns to opportunity
One lesson I've learned in my time at UMB is that there is opportunity in everything—you just have to look for it and embrace it. Since joining UMB in 2008, I've worked in several positions. I started in a pilot program for a lead teller position in retail banking and then became a branch manager. Then my career at UMB hit its first bump–I applied for another new job and this time I wasn't selected. Of course, I was disappointed, but instead of focusing on the negative, I decided to find the silver lining.
I challenged myself to keep growing and to find new ways to be innovative and stand out. I looked for occasions to mentor other associates and take on projects that pushed me professionally. Because of this hard work and optimistic mindset, an even better opportunity came up and I became the float team manager for Kansas City and St. Louis. Hard work, delivering results and relationship-building were helping me drive my career move forward, and I was excited to keep the momentum going. I was later promoted to UMB's national float team manager.
I truly believe every opportunity leads to something better. Without facing rejection and having to wait for a better opening, I wouldn't have sought out the experience needed to serve in my newest position, digital channel manager. In this role, I am focused on building a digital bank at UMB and finding creative solutions to create a seamless banking experience for our customers.
Creating a Digital Bank
We've seen an increase in customers engaging with UMB's digital platforms as a result of the pandemic. This year, we introduced a new online banking platform, enhanced our mobile app, launched digital account opening for savings and checking accounts and created a team of digital bankers.
The digital bankers will provide the same great service our customers have come to expect in our branches. They are focused on meeting our customers through their channel of choice – meaning if the customer is more comfortable opening an account online, we can help them or if they send us an email but would rather have a phone call to talk through questions, we can connect them to the right associate. As always, relationships are at the center of everything we do at UMB and these bankers bring decades of banking and customer service experience to enhance our growing digital platforms.
Never stop learning
Since I've served in different roles at UMB, I've been fortunate to always learn something new. In each position, I dive in headfirst and look for opportunities to develop new skills. For my current position, I'm excited to attend digital centric conferences and earn digital banking certifications to better serve our customers.
In addition, I've looked for opportunities to expand my leadership skills in the community. I was recently accepted to the St. Louis Business Diversity Initiative's Fellows leadership program‡ . The one-year program is designed to address the interests and challenges professionals of color face as they work to advance their careers through professional development, relationship building and civic engagement.
I'm excited to combine my passion for digital banking and civic leadership to develop and grow our service offerings at UMB. And as I've done before, my plan is to keep learning and remain open to new ideas and opportunities to continue bettering myself and the company.
UMB personal banking solutions offer convenience and simplicity to meet all your financial needs. From home loans to auto financing and everything in between, see how UMB personal banking can work with you to find the right products for your life and lifestyle.
Boost your financial know-how and sign up for our personal banking newsletter. We'll send informative articles right to your inbox.
UMB Financial Corporation
UMB Financial Corporation (Nasdaq: UMBF) is a financial services company headquartered in Kansas City, Mo. UMB offers personal banking, commercial banking, healthcare services and institutional banking, which includes services to mutual funds and alternative-investment entities and investment advisory firms. UMB operates banking and wealth management centers throughout Missouri, Illinois, Colorado, Kansas, Oklahoma, Nebraska, Arizona and Texas.